Glass jug
Ennion Roman

On view at The Met Fifth Avenue in Gallery 166
Translucent deep honey brown; handle in opaque white.

Outsplayed rim, folded up and in, forming collar on inside of mouth; cylindrical neck with short vertical projecting ridge at top; sloping shoulder; piriform body, tapering downwards; flat bottom; handle with two prominent ribs attached to shoulder, drawn up and outwards, then turned in at a right angle, folded up to form loop above rim and then dropped onto rim and top of neck.

Decoration comprises four registers on neck and body, divided by ridges and raised horizontal lines: on neck, vertical flutes rounded at both ends; in frieze on shoulder and upper body, continuous floral spray with upturned spikes, forming circular frames for six downturned palmettes with outward facing leaves, alternating with six downturned palmettes with inward facing leaves; around middle section of body, frieze filled with net pattern, broken on one side by a tabula ansata containing a Greek inscription; on lower body, vertical flutes, rounded at top, with spikes projecting upward between flutes; on bottom, deep, small kick with central knob.

Intact, but slight indent in top of side near handle; slight dulling and pitting, patches of creamy weathering and iridescence.

Neck and upper body blown in a three-part mold, with mold marks extending to ridge below frieze with net pattern; separate cup-shaped mold for lower body and bottom.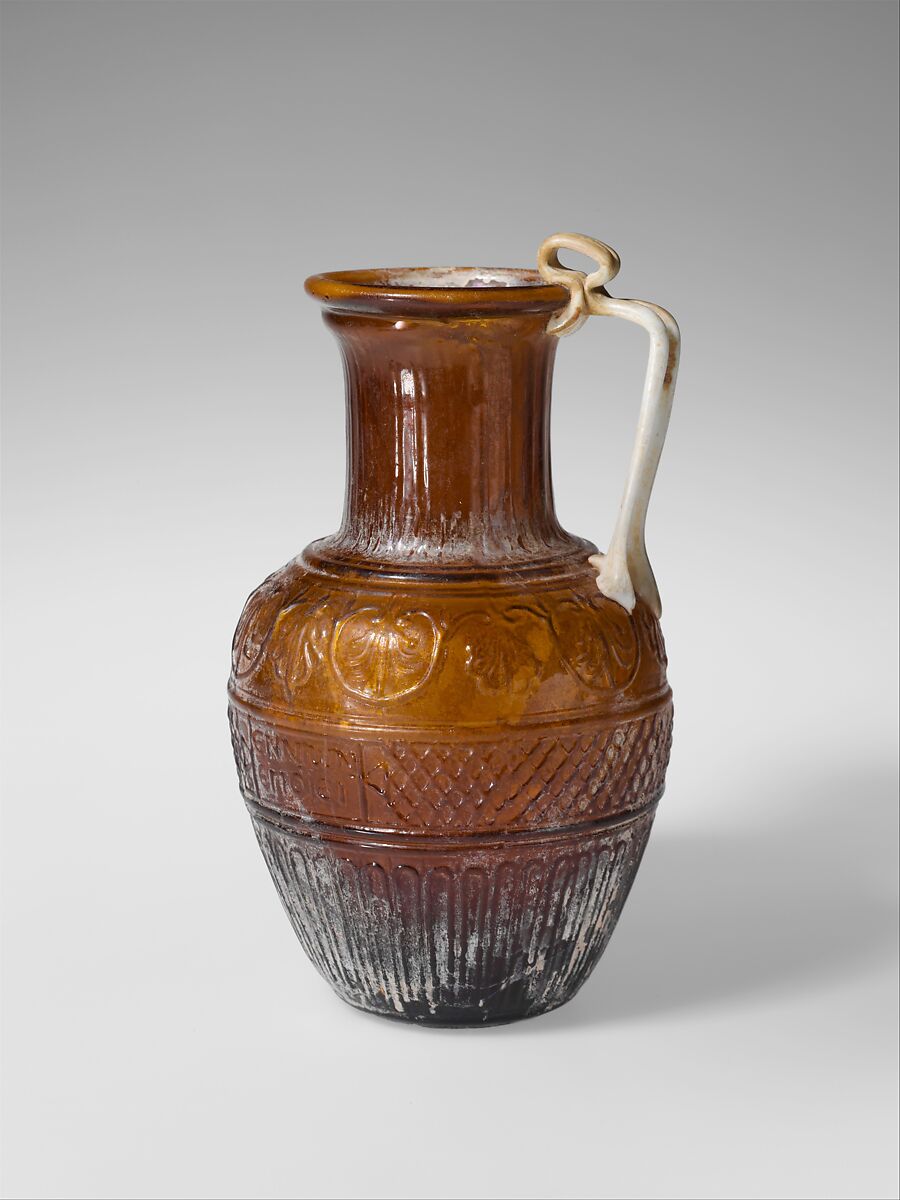 This artwork is meant to be viewed from right to left. Scroll left to view more.