Mosaic gold-glass hemispherical bowl
On view at The Met Fifth Avenue in Gallery 162
Translucent turquoise blue, translucent cobalt blue, translucent purple, opaque white, opaque yellow, and colorless sandwich gold glass.

Vertical rim with rounded edge; convex side, tapering downward; convex bottom.

Composite mosaic pattern formed from small polygonal sections of a single cane in a turquoise blue ground with a yellow spiral, appearing green, interspersed with square segments of four different canes; the first in cobalt blue with a central white stripe; the second in purple witrh a central white stripe; the third in solid semi-opaque turquoise blue, and the fourth in colorless glass enclosing gold foil; a purple cane wound spirally with a fine double thread in white is attached as a rim.

Broken and repaired, with several large losses, and two small weathered holes in side below rim; pitting, dulling, and iridescent weathering.

It was not until the late third century B.C. that mosaic glass vessels began to be produced in any quantity, and they became one of the most distinctive and attractive types of Hellenistic glassware. Many are in the form of hemispherical bowls like this example or large plates of similar shape to the colorless one (1999.315) also displayed here. Both shapes are represented in the Canosa Group, named for the site in South Italy where numerous examples of luxury Hellenistic glassware have been found in tombs.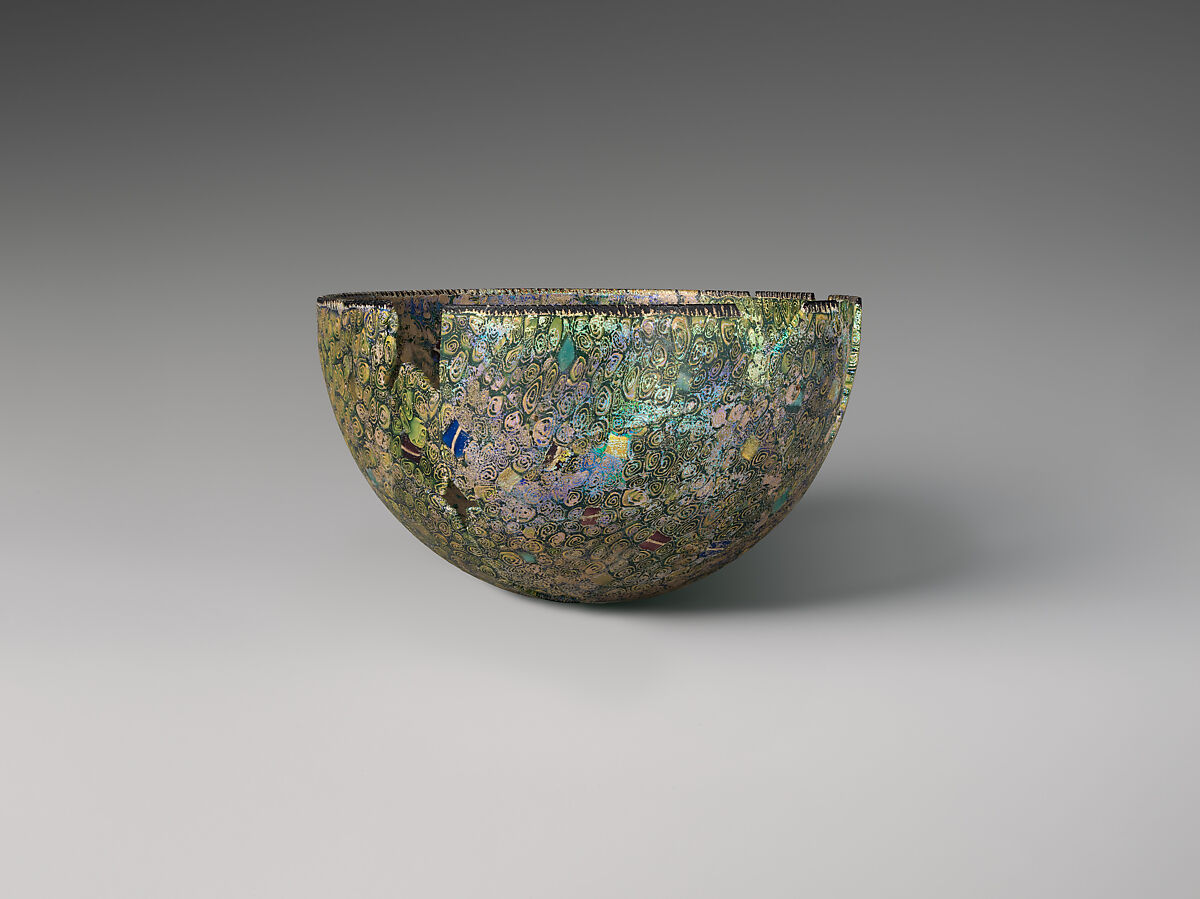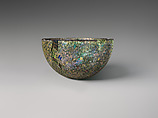 This artwork is meant to be viewed from right to left. Scroll left to view more.