Bronze torso of a youth
On view at The Met Fifth Avenue in Gallery 156
Roman overcast of a Greek bronze statue of the early 5th century B.C.

In antiquity most large freestanding statues were made of bronze rather than marble. Hundreds honoring victorious athletes, poets, or generals stood in the great sanctuaries, as well as in civic centers. The majority of these works are lost–melted down at some point in order to reuse the metal. We know something of their appearance because the Romans admired many of the well-known statues and had them copied in marble, sometimes in bronze. This torso appears to be a bronze replica of a Greek bronze statue dating from the early fifth century B.C. During that period, sculptors were beginning to substitute a more relaxed naturalistic stance for the rigid pose that had been used for a hundred and fifty years to represent a youth. The fact that the left hip seems slightly higher than the right suggests that this figure may have been posed with most of its weight on the left leg and the right knee slightly bent.
#2633. Bronze torso of a youth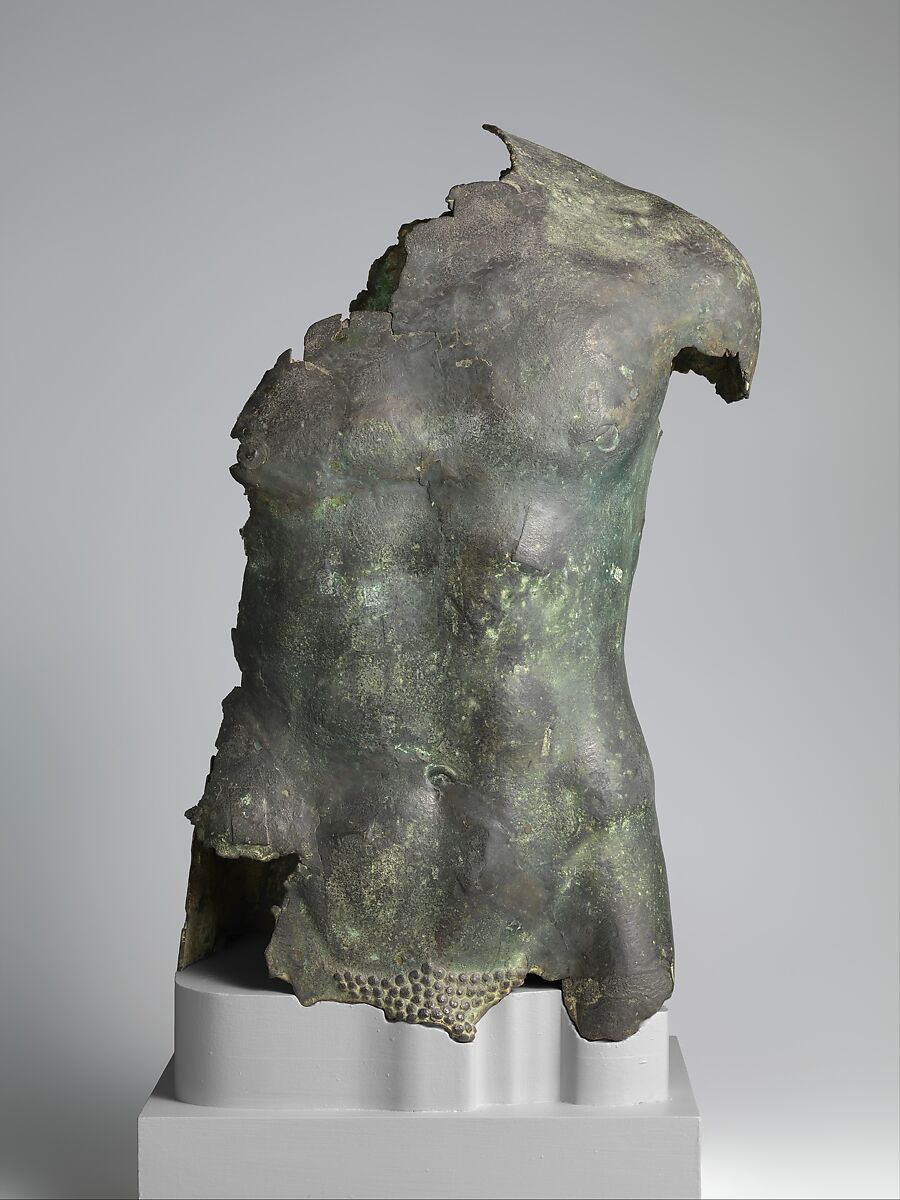 This artwork is meant to be viewed from right to left. Scroll left to view more.