Terracotta lekythos (oil flask)
Attributed to the Eretria Painter

On view at The Met Fifth Avenue in Gallery 159
Upper zone, uncertain scene: chariot surrounded by men and women
Middle zone, Achilles mourning Patroklos, and Nereids bringing Achilles' second set of armor
Lower zone, Amazonomachy (battle of Greeks against Amazons)

This lekythos is of exceptional novelty and beauty. The unusually large shape is subdivided into three zones, each with a mythological subject. The middle zone features Thetis and her sister Nereids bringing armor to replace the set that Achilles had given Patroklos. The lower zone depicts Theseus and Hippolyte in combat among Greeks and Amazons. In both cases, the subject concerns a woman in martial mode and a warrior. The uppermost scene has been interpreted as the abduction of Persephone but more likely shows a god (or goddess) departing on a mission of divine intervention. The placement of the white-ground zone between two in red-figure emphasizes the Eretria Painter's extraordinary draftsmanship. It may also indicate the funerary purpose of the vase.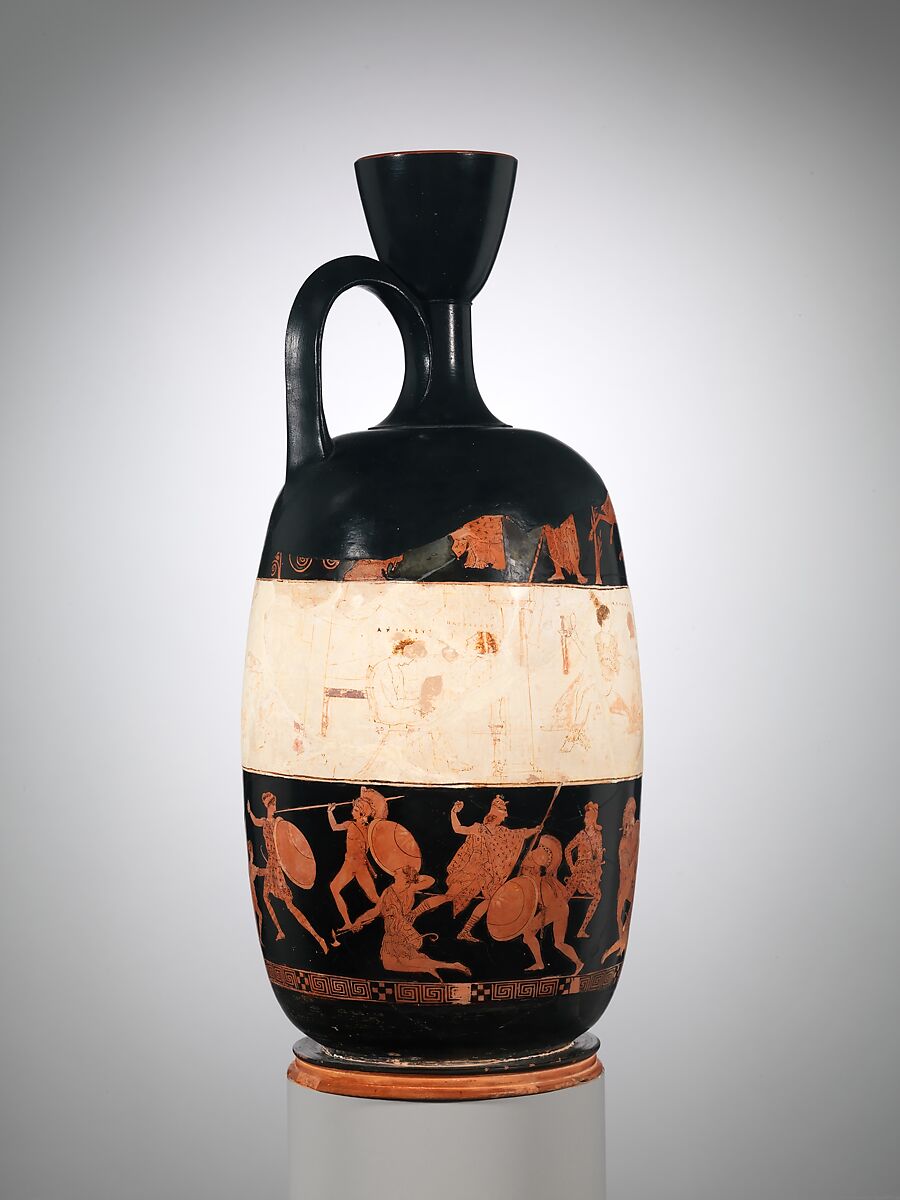 This artwork is meant to be viewed from right to left. Scroll left to view more.