Marble funerary statues of a maiden and a little girl
On view at The Met Fifth Avenue in Gallery 158
Toward the end of the fourth century B.C., Attic grave monuments became increasingly elaborate. Freestanding figures such as these were often placed within a shallow, roofed, marble structure that was open at the front. The older girl shown here must have died in her teens, before marriage, for she wears her mantle pinned at the shoulders and hanging down her back. This distinctive manner of dress was apparently reserved for young virgins who had the honor of leading processions to sacrifice, while carrying a basket containing barley, fillets, and the sacrificial knife. Being a kanephoros (basket bearer) was the highest honor possible for a maiden in the years just preceding marriage, and this girl is represented wearing the festival dress.
#1058. Marble funerary statues of a maiden and a little girl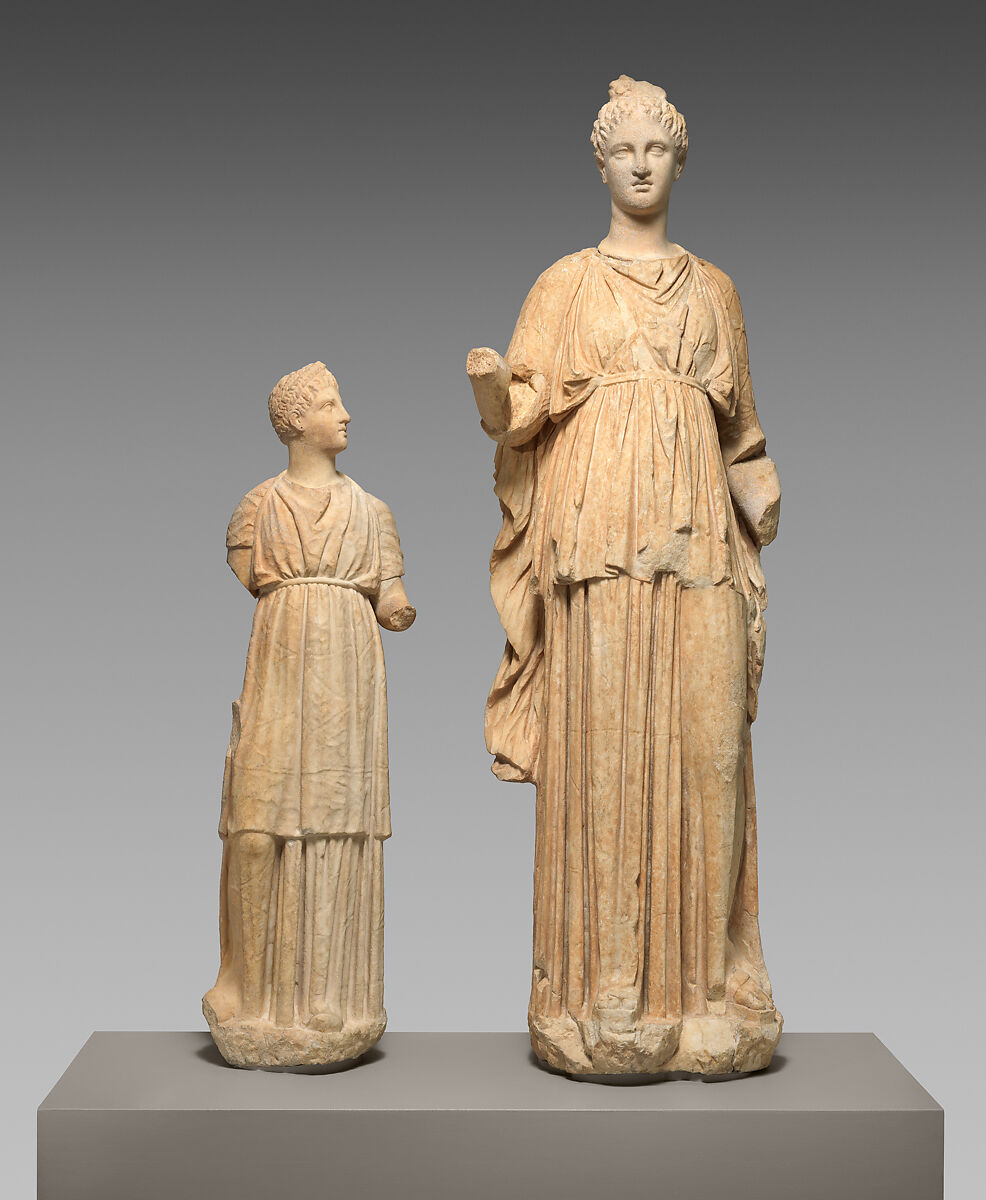 This artwork is meant to be viewed from right to left. Scroll left to view more.