Terracotta amphora (jar)
Attributed to a painter of Bateman Group

On view at The Met Fifth Avenue in Gallery 155
Obverse, Herakles and Amazons in combat
Reverse, Dionysos, Hermes, and satyrs

Amazons were mythical women warriors thought to live in a remote region of Asia Minor. One of the twelve labors that Herakles had to perform for his master, King Eurystheus, was to capture the girdle of the Amazon queen Hippolyte. In the fierce battle depicted here, the Amazons are dressed like Greek hoplites (foot soldiers) with helmet, cuirass, and round shield.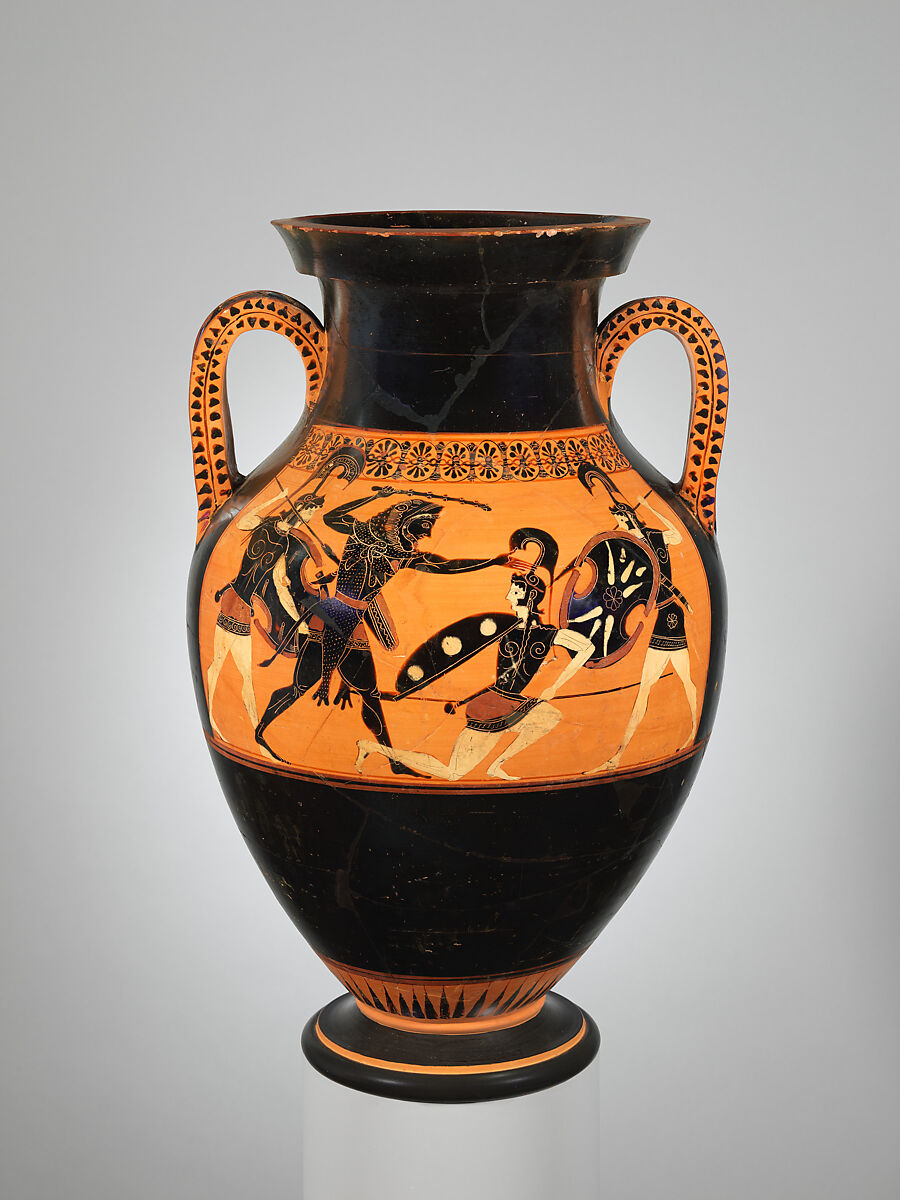 This artwork is meant to be viewed from right to left. Scroll left to view more.