Terracotta neck-amphora (jar)
Attributed to the Diosphos Painter

On view at The Met Fifth Avenue in Gallery 154
Obverse, Thanatos (Death) and Hypnos (Sleep) with the body of Sarpedon
Reverse, Eos (Dawn) with the body of her son, Memnon

The scenes on this jar show two great heroes of the Trojan War being lifted from the battlefield after their deaths. Sarpedon, a son of the god Zeus, will be carried to Lycia, his homeland in southern Asia Minor, and Memnon, to his kingdom in Ethiopia.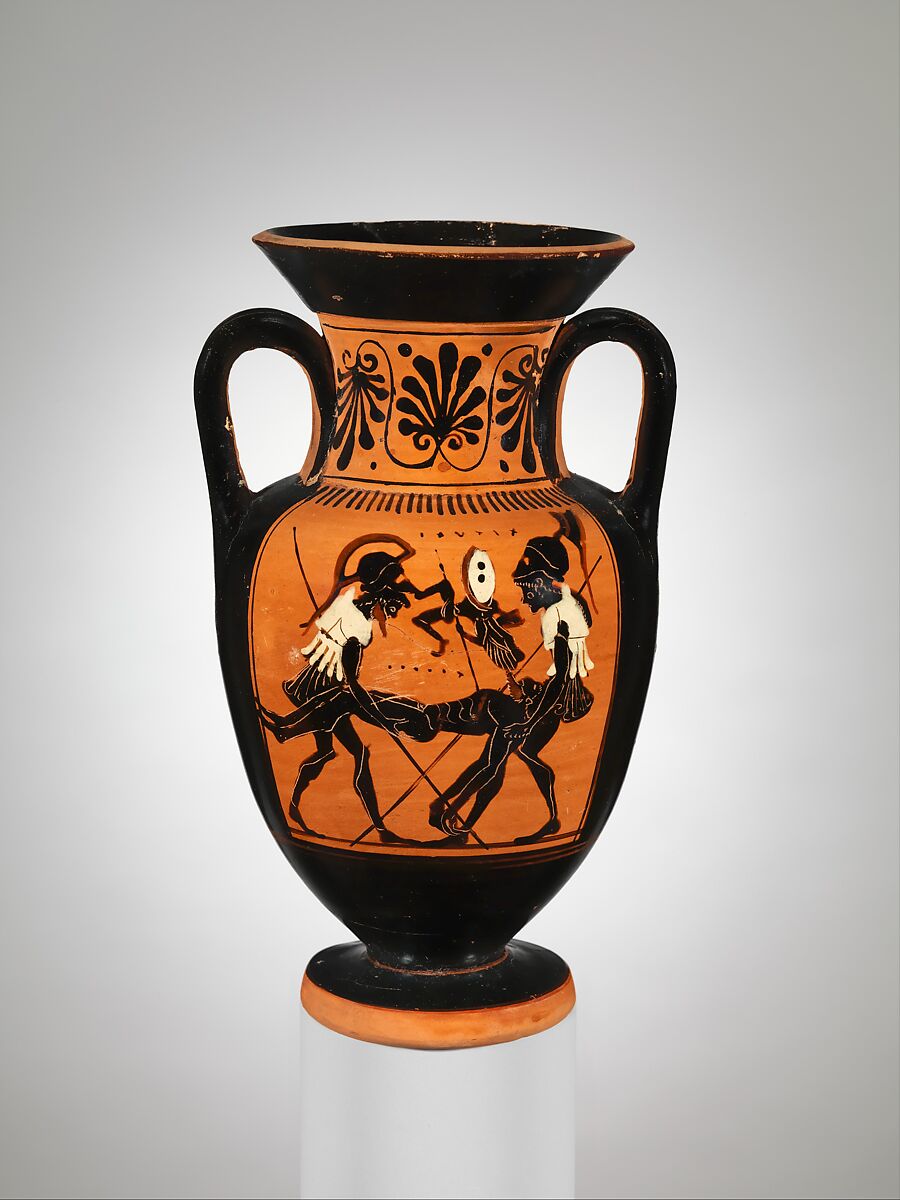 This artwork is meant to be viewed from right to left. Scroll left to view more.