Terracotta volute-krater (bowl for mixing wine and water)
Attributed to the Karkinos Painter

On view at The Met Fifth Avenue in Gallery 171
Obverse, the abduction of Antiope by Theseus
Reverse, Amazons riding up

In its mythological beginnings, Athens was attacked by the Amazons, warrior women whose homeland lay to the north and east of the Black Sea. The incursion was repulsed, and Theseus, the ruler of Athens, took Antiope, the Amazon queen, as his wife. Of special interest on the obverse is the shield device of a flute-playing crab. The motif plays on the name of a famous flute-player in late-sixth century B.C. Athens, Karkinos, crab. The device occurs again on the reverse of the calyx-krater by Euphronios and Euxitheos (1972.11.10) exhibited in the Greek galleries on the main floor.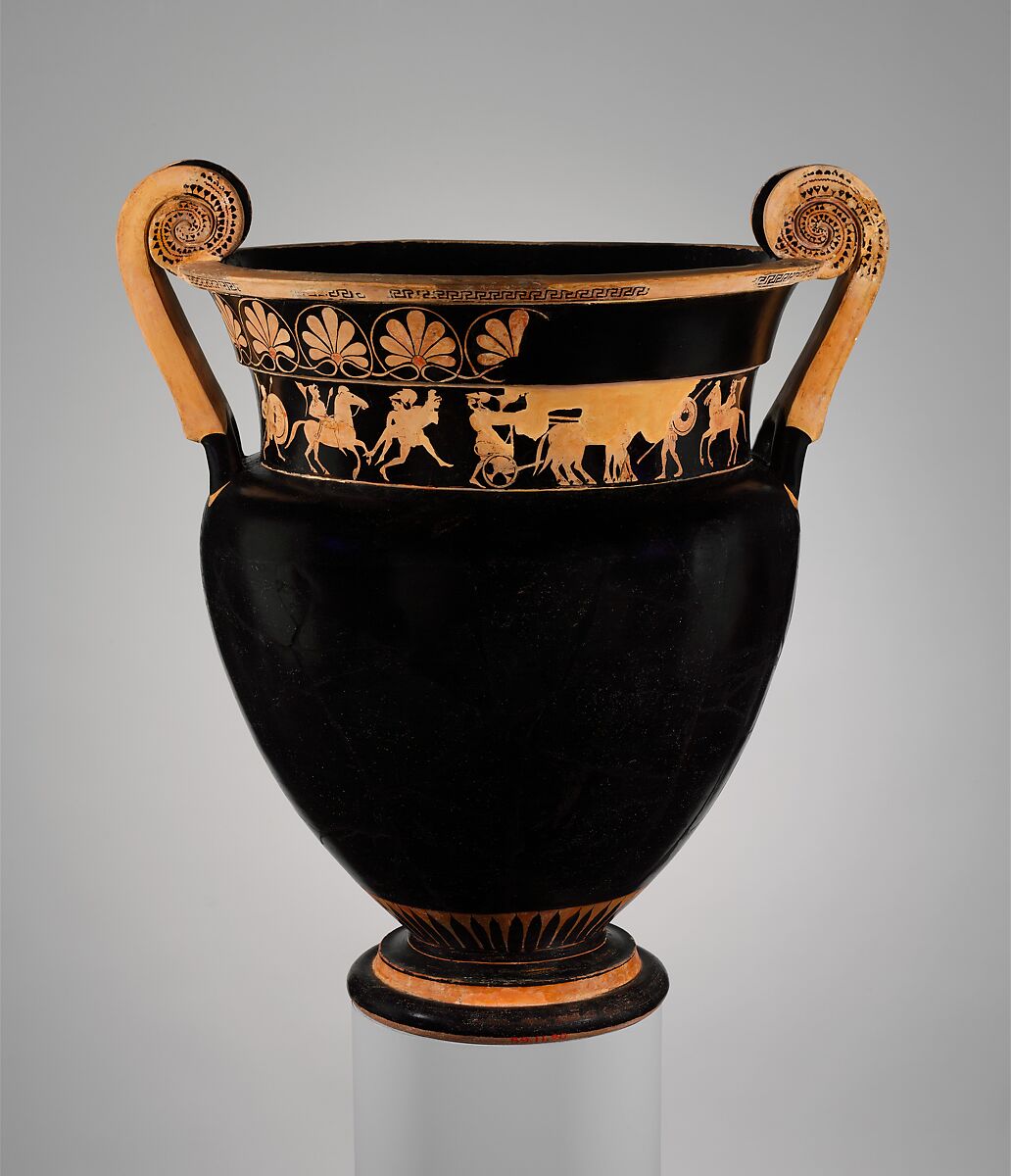 This artwork is meant to be viewed from right to left. Scroll left to view more.