Terracotta vase in the form of a bull's head
On view at The Met Fifth Avenue in Gallery 174
This vase is a type of rhyton, or libation vase. The offering was poured through the hole in the animal's muzzle. The vase was filled either by immersion in a large container or through the hole on the head. Using the principle of the siphon, liquid would not flow out as long as the opening at the top was closed with the thumb.
#1002. Terracotta vase in the form of a bull's head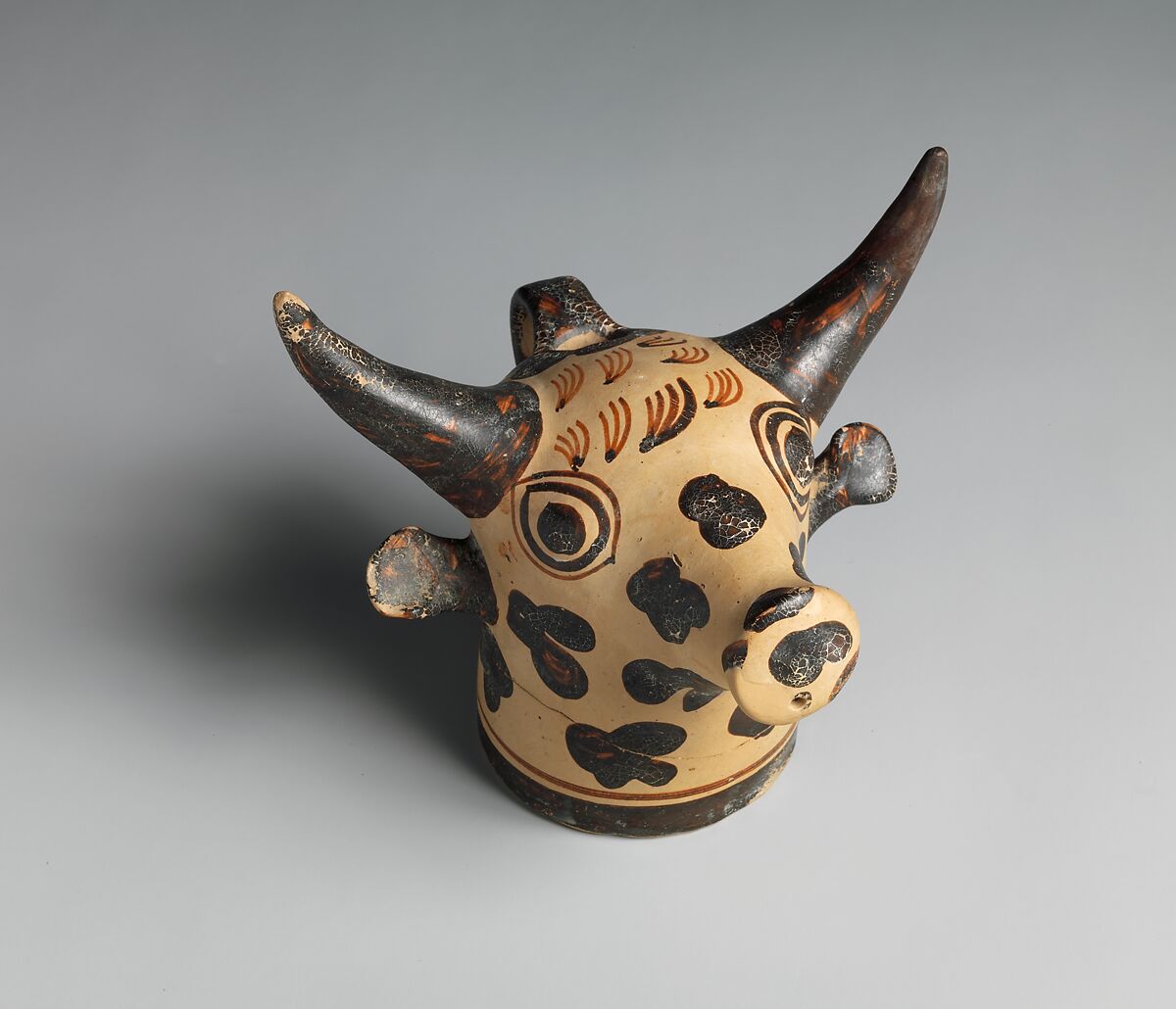 This artwork is meant to be viewed from right to left. Scroll left to view more.