Marble head of a veiled man
On view at The Met Fifth Avenue in Gallery 162
The emperor was the chief state priest, and many statues show him in the act of prayer or sacrifice, with a fold of his toga pulled up to cover his head as a mark of
piety. However, this highly idealized head may represent the Genius, or protective spirit, of the living emperor. Traditionally the protective spirit of every Roman household was worshiped at the family shrine. It was represented by a statuette with veiled head holding implements of sacrifice. Similar veneration of the Genius
Augusti, introduced by the paternalistic Augustus, was widespread at public shrines and altars.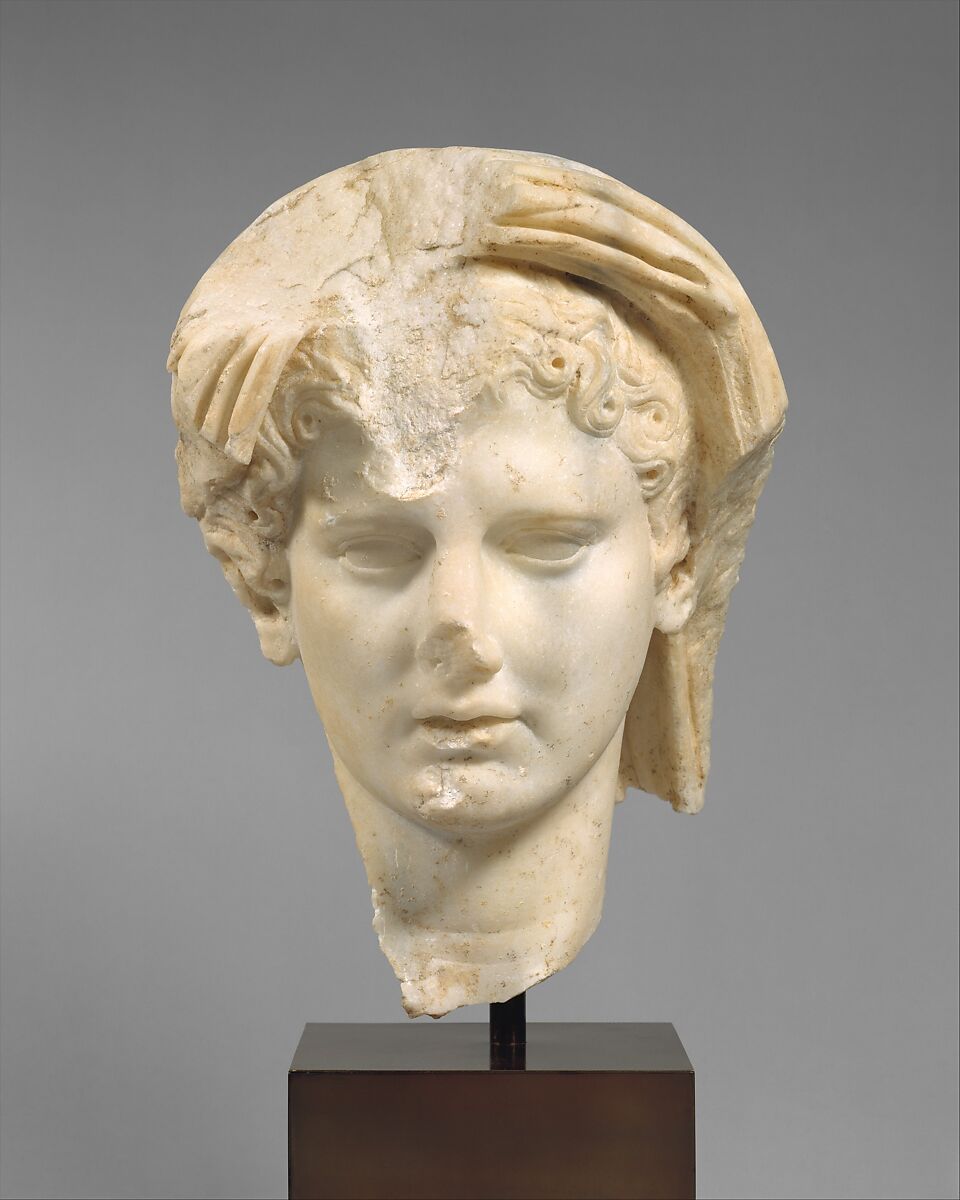 This artwork is meant to be viewed from right to left. Scroll left to view more.