Knife Handle (Kozuka) with Blade Depicting Maples, Arabesques, and Patterns (紅葉唐草文様図小柄)
Not on view
The entire obverse and the edges of the kozuka are decorated with a gold inlay (nunome-zōgan) of maples (using gold of different qualities/hues) with arabesques which are embedded into a linear design, with the butt end of the handle being interpreted in the form of a kojiri (butt cap) of a sword scabbard.

Kaga province was home to a group of sword fitting makers which focused on decorating iron with a flush inlay, mostly gold. This group, which consisted of several local lineages plus certain Gotō masters working in Kaga in that very style, and their works are referred to as Kaga-zōgan (lit. "Kaga inlay"). The Tanba no Kami Yoshimichi lineage was founded at the very beginning of the 17th century in Kyōto and flourished for nine generations until the end of the Edo period. By the middle of the 17th century, the lineage branched out into an Ōsaka-based branch which lasted only three generations and ceased to exist to around the turn of the 18th century.

A kozuka is a handle of a by-knife that is part of a sword mounting. It is kept in a slot on the reverse of a katana scabbard, often with a matching kōgai (hairdressing tool).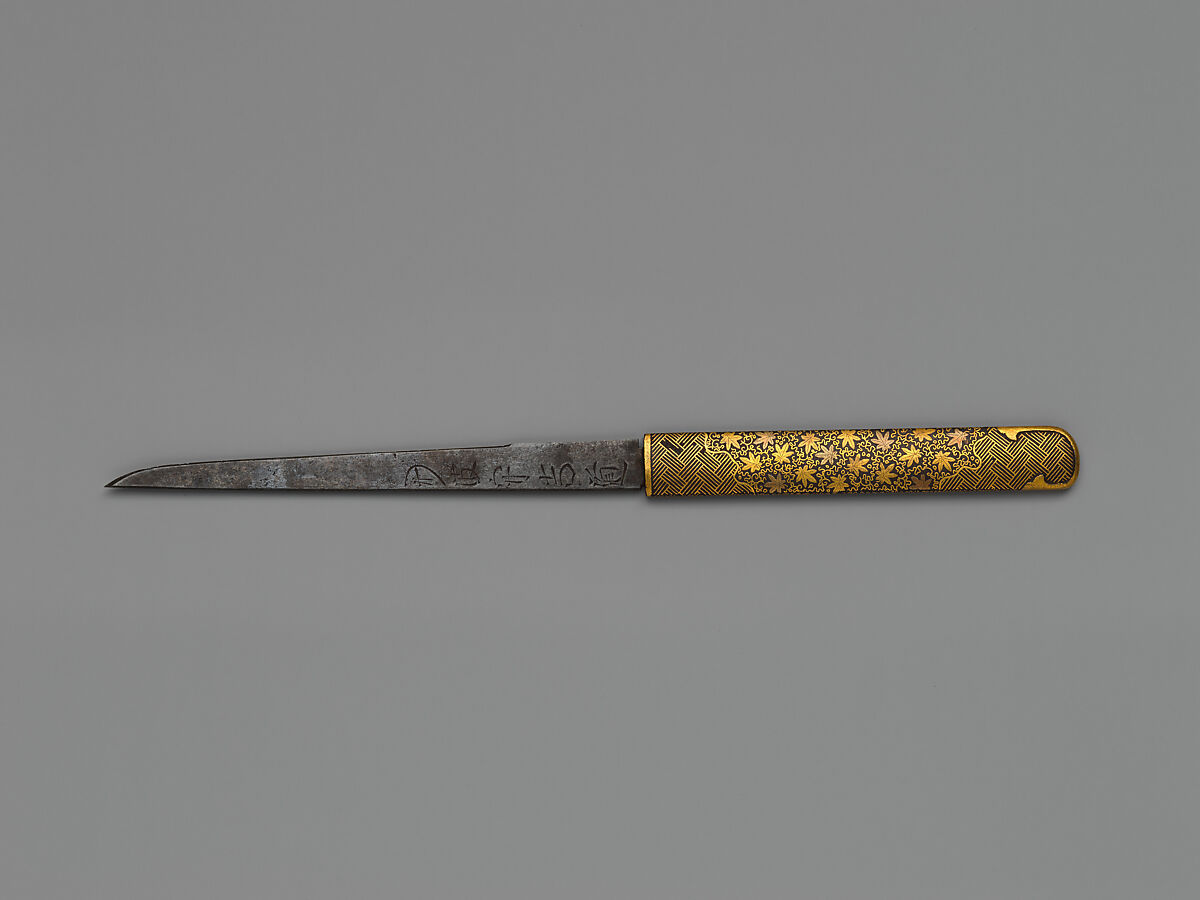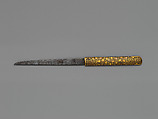 This artwork is meant to be viewed from right to left. Scroll left to view more.