Terracotta amphora with lid
On view at The Met Fifth Avenue in Gallery 170
On the shoulder panel, obverse, two mermen. On the reverse, two confronted dogs. Around the lower body, six metopes with birds.

This colorful and unusual vase presents an enterprising Etruscan artist's interpretation of an originally Greek shape and type of decoration. The amphora, with its lid, two-part handles, echinus foot, and rays at the base of the body as well as the black-figure technique, depends on Athenian prototypes of the mid-sixth century B.C. The placement of the panels, their subject matter, and the contrast between black and red in the use of color reflect an independent Etruscan spirit. The metopes filled with birds recall the Attic cup by the Amasis Painter showing the stables of Poseidon (exhibited in Gallery 154). The function of the amphora would probably have been for storage. The closest parallel is another amphora in the university museum in Bonn, Germany.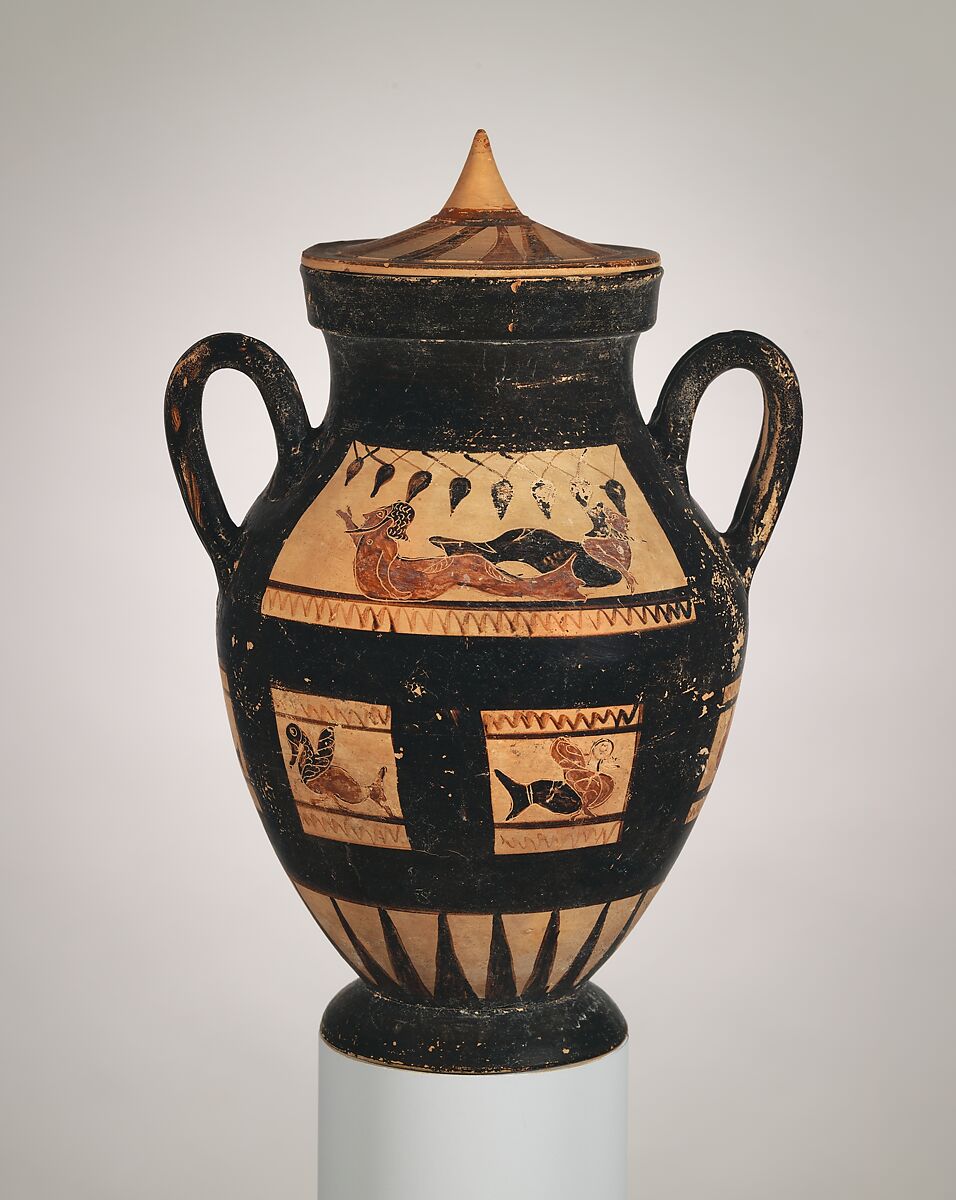 This artwork is meant to be viewed from right to left. Scroll left to view more.