Photographic Views of Sherman's Campaign
George N. Barnard American

Not on view
George N. Barnard, an early daguerreian portraitist working in Oswego, New York, is best known for his ambitious Civil War publication, Photographic Views of Sherman's Campaign (1866), containing sixty-one albumen silver prints. Produced with the support of General William Tecumseh Sherman, it documents the general's march from Tennessee to the sea in 1864 and 1865. In Barnard's own field notes made for his employer, the Topographical Branch of the Department of Engineers of the Army of the Cumberland, this plate shows the "first rebel Fort east of the Western & Atlantic Railroad, looking east along the rebel lines." Made in October 1864, the photograph provides an excellent report of the defensive battlements designed and built by Confederate engineers to protect Atlanta, the city Sherman referred to as "the workshop and warehouse of the Confederacy." When the Union Army took control of the city on September 2, 1864, Lincoln knew that the end of the Civil War was finally in sight. Two months later, he was reelected president.

If the photograph seems somewhat artificial-as if created by David O. Selznick for his epic Civil War film Gone with the Wind (1939)-there is a good explanation. In response to contemporary art criticism that blank white skies were unnatural, Barnard made special cloud negatives that he printed in combination with appropriate war views to add drama to the scene. Even with meticulous masking, however, seamlessly blending two glass negatives was extremely difficult when any multifaceted object, such as the tall tree in this view, crossed the horizon. Barnard, like General Sherman in the field, simply made do and lopped off the tree top.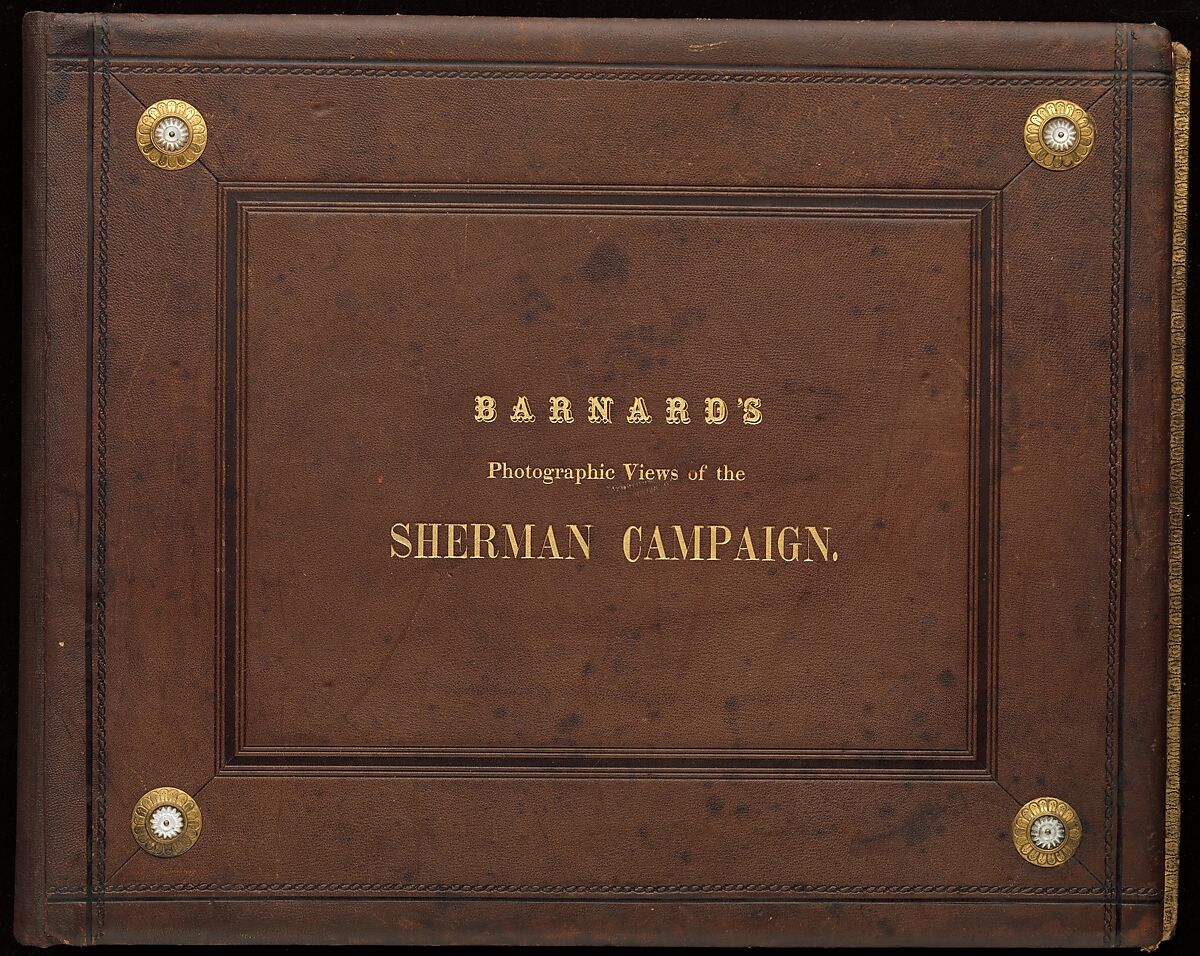 This artwork is meant to be viewed from right to left. Scroll left to view more.