Henry Taylor. Author of "Philip Van Artevelde"
Julia Margaret Cameron British, born India

Not on view
Cameron's photographs were not universally admired—especially by fellow photographers. Reviewing her submissions to the 1864 exhibition of the Photographic Society of Scotland, which included two portraits of Taylor, the Photographic Journal reported with a condescension that infuriated her:
Mrs. Cameron exhibits her series of out-of-focus portraits of celebrities. We must give this lady credit for daring originality, but at the expense of all other photographic qualities. A true artist would employ all the resources at his disposal, in whatever branch of art he might practise. In these pictures all that is good in photography has been neglected, and the shortcomings of the art are prominently exhibited. We are sorry to have to speak thus severely on the works of a lady, but we feel compelled to do so in the interest of the art.
Cameron dismissed the condemnation of the photographic establishment, writing later that it would have dispirited her "had I not valued that criticism at its worth," basking instead in the positive judgment of artists and friends.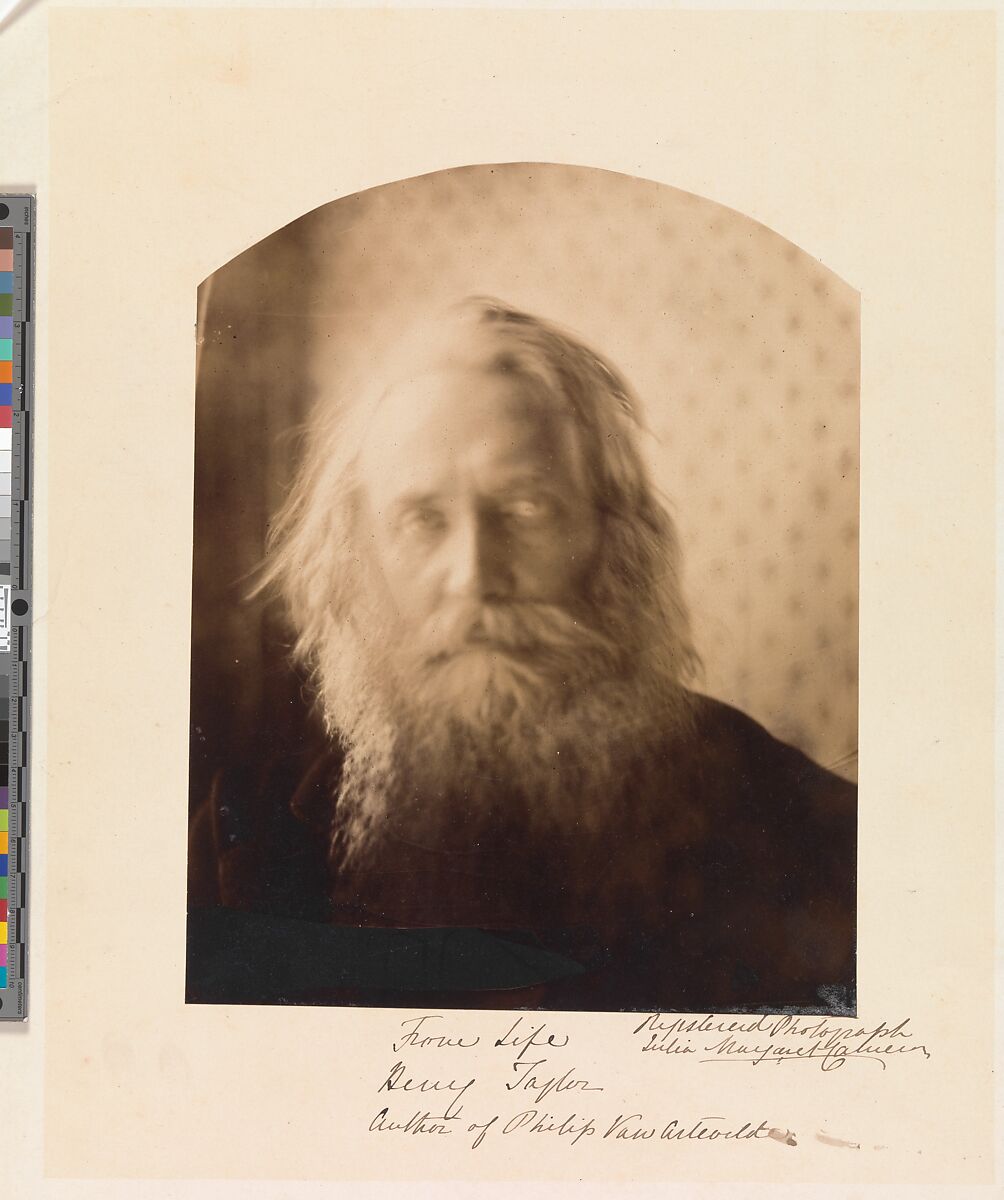 This artwork is meant to be viewed from right to left. Scroll left to view more.