Christabel
Julia Margaret Cameron British, born India

Not on view
"Yea, she doth smile, and she doth weep,
Like a youthful hermitess,
Beauteous in a wilderness."
Samuel Taylor Coleridge

Coleridge's unfinished poem "Christabel" (1816) tells the story of a young woman debased by sorcery. A dark poem, full of rolling fog and lesbian innuendo, "Christabel" was the kind of tale that appealed to the Victorian palate--a soup of sexual transgression and moral repair.
Cameron rarely made portraits of women; rather, when she photographed them, they appeared as representations of some biblical, mythological, or literary figure. Cameron's niece, May Prinsep, who would later marry Hallam Tennyson, son of the poet laureate, appears here as the ethereal Christabel before her corruption. Cameron's long exposure time and distinct soft-focus technique lend the work its idealizing gravitas even while, paradoxically, intensifying the realistic presence of the individual before the lens. For all her "high art" aspirations, Cameron was always quick to note that her images were "from life."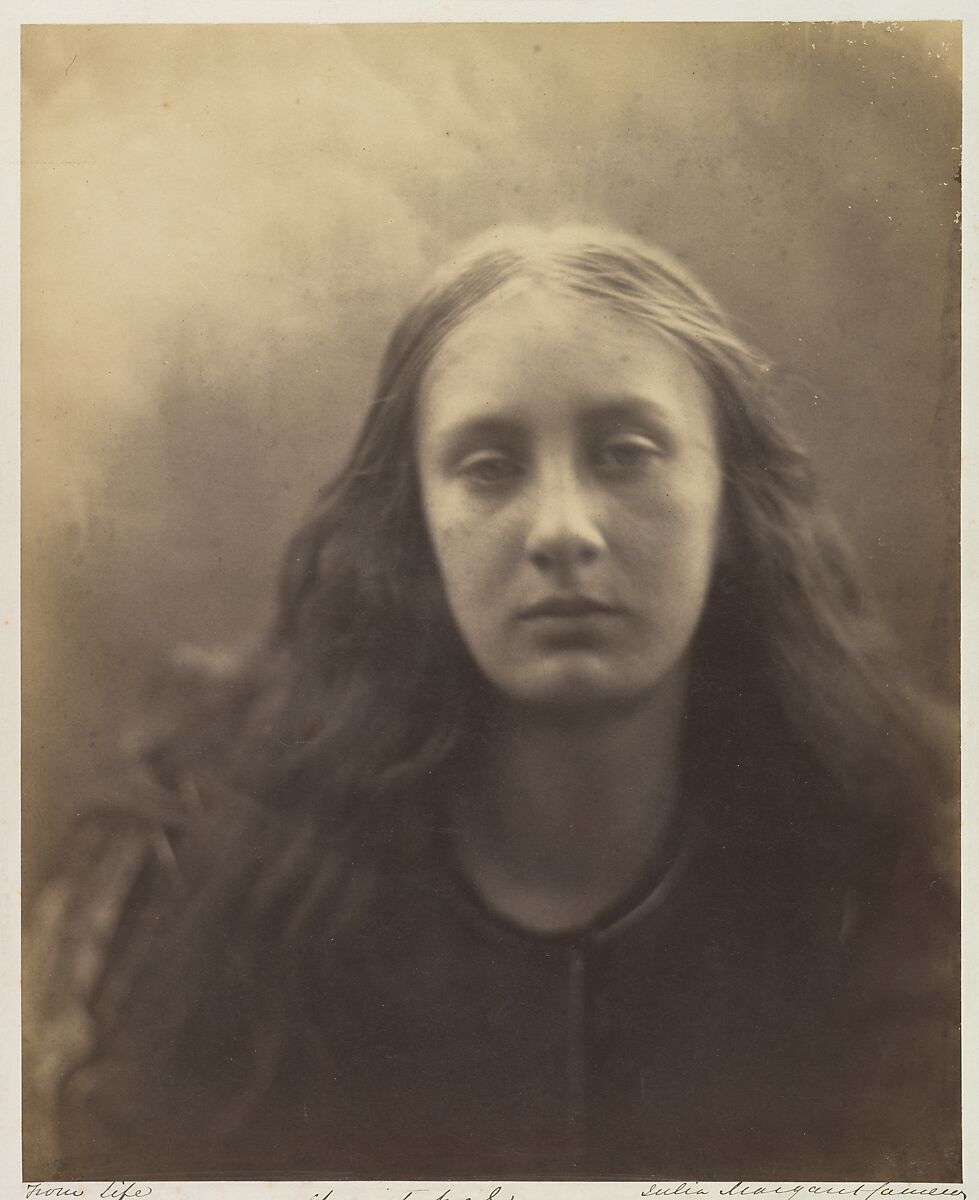 This artwork is meant to be viewed from right to left. Scroll left to view more.