Rievaulx Abbey
Roger Fenton British

Not on view
From 1854 onward, Fenton made repeated visits to the great Cistercian abbeys of Fountains and Rievaulx, in Yorkshire. Of Rievaulx, dating to 1230 and renowned for the purity of its architecture, only parts of the transept and the early Gothic choir remain. Fenton chose for his vantage point an elevated position in the chancel window so that his lens could encompass the majestic procession of the choir pillars, and frame through the grand arch of the transept the pleasant disorder of the rural view. To enhance the relation between the Gothic structure and its site, Fenton photographed the view at the precise moment when the morning sun would sharply delineate the base of the triforium on the right, aligning it with the contour of the distant hill.

Rather than offering an archaeological or picturesque description of the architecture, Fenton here attempts to convey the stillness of the scene, the vastness of the enclosure, and the smallness of the individual amid the grandeur of nature and the weight of history. The young woman, who serves as a stand-in for the viewer in all the Rievaulx pictures and whose presence is essential to the perception of scale, is Fenton's wife, Grace.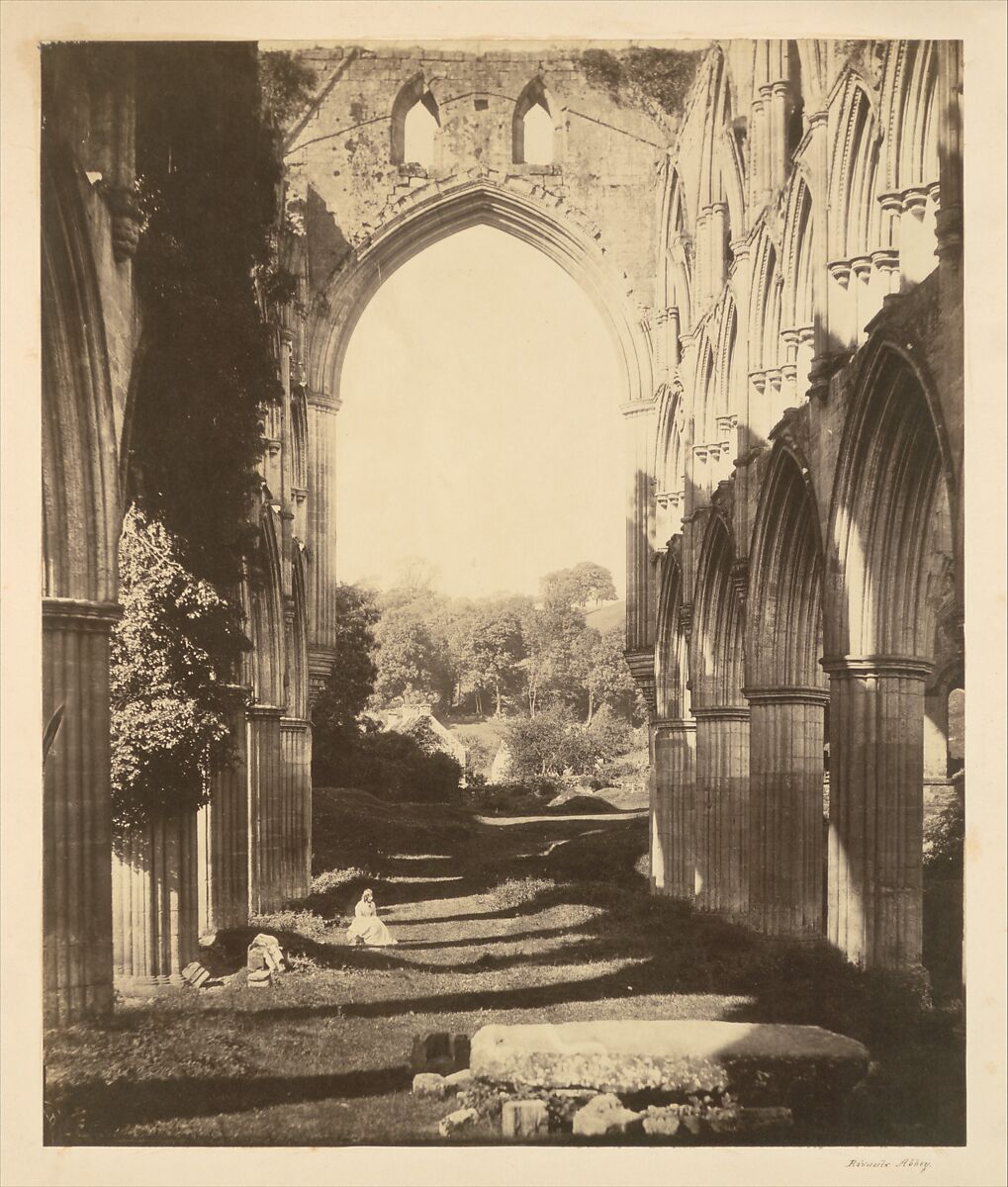 This artwork is meant to be viewed from right to left. Scroll left to view more.