[Button]
Not on view
This miniature daguerreotype shows two hands resting on a book. The photograph is set into a two-piece gold-washed brass frame with a loop on the reverse for sewing to a garment. The case design with its simple, raised ornamental border is typical of the gilt-metal buttons mass-produced from 1830 to 1850 in several New England factories such as the Scovill Manufacturing Company in Waterbury, Connecticut, which also manufactured daguerreotype plates. The button was discovered in the early 1980s in a flea market in Massachusetts.

The use of buttons for political purposes in the United States began in the 1700s with buttons that proclaimed "Independence," as the goal of the oppressed colonists, and "Long Live the President," in honor of the inauguration of George Washington. But it was not until the 1828 presidential campaign of Andrew Jackson, just twenty years before the likely date of this photograph, that the button became a regular part of American elections. From "Jackson--True Standard" to "I Like Ike," the political button, both with and without pictures, developed into a characteristically American means of both political advertising and personal expression.

For many years, the image was believed to represent an anti-slavery motif of two hands—one black, one white—resting on a Bible. Today, after detailed digital imaging, the photograph seems to show the hands of just one individual. The symbolic meaning of this unique button is thus open for reinterpretation.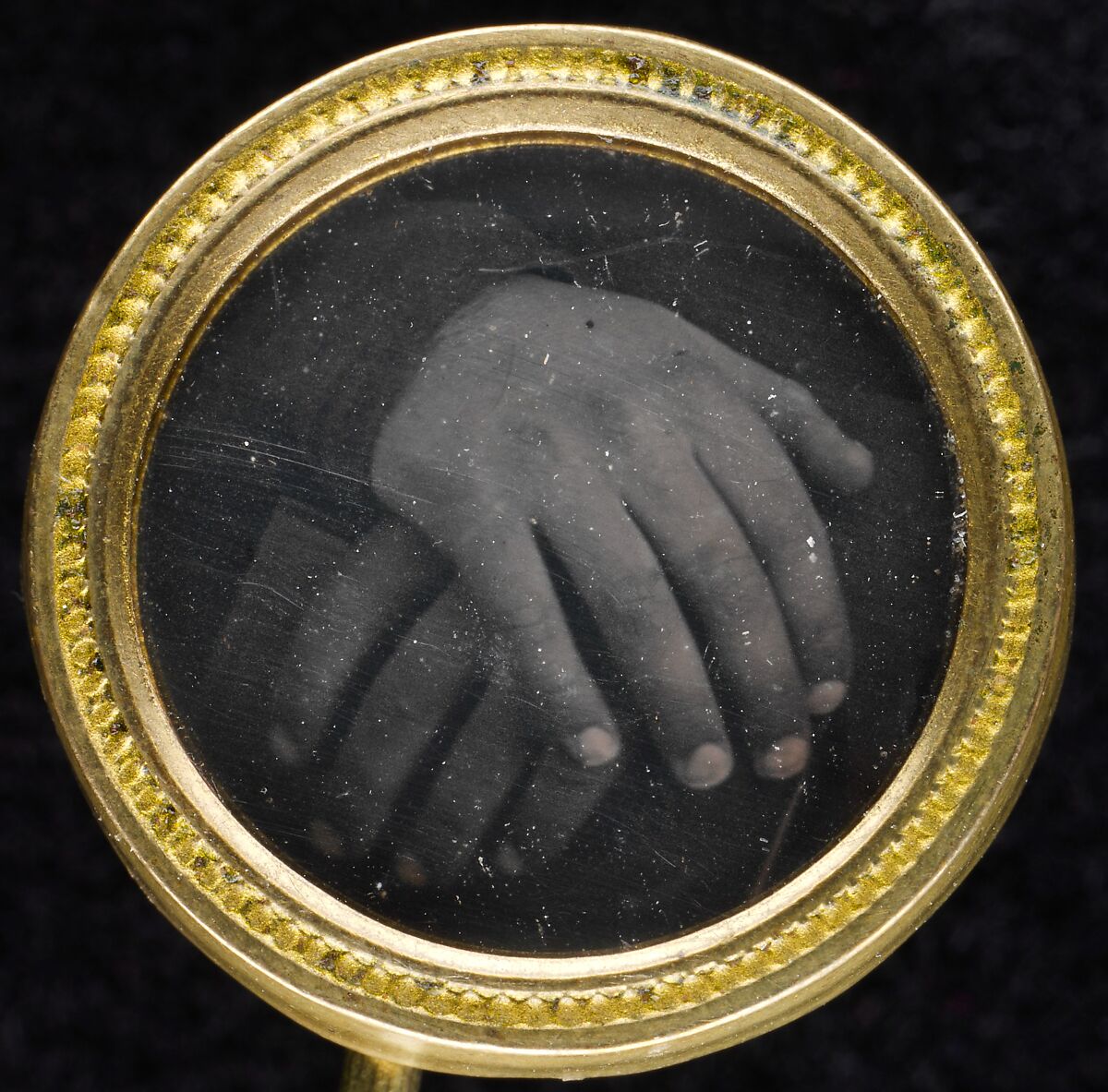 This artwork is meant to be viewed from right to left. Scroll left to view more.