Earth Monster (Tlaltecuhtli)
Not on view
Many ancient American peoples conceived the earth to be a giant crocodile, turtle, or toadlike monster floating on the sea. The rough, scaly skins of these creatures displaying geometric designs was likened to the furrowed, uneven surface of the earth and the regular patterns of tilled fields. Because of their capability of moving on land and under water, all three animals were metaphors for both earth and water. They also had fertility connotations.

In art, the earth monster is often depicted as an anthropomorphic being with splayed arms and legs. Its posture of parturition was that assumed by Aztec women, a reference to the concept of fertility. Here the figure's hands and feet appear to be clawed. Its oversized head, shown flung back and up, has bulbous eyes and a wide-open mouth with a split tongue. A sacrificial knife is held between the teeth. Sacrificial victims were devoured by the earth monster. The sun too was believed to be swallowed by its gaping jaws at dusk. A common motif found on the torso of earth monsters is the Aztec symbol for jade and other prized green stones. It is shown here as a circle with pendant element. Metaphorically the motif meant "preciousness" and was used as a symbol for water. Earth monster depictions are often carved on the underside of important Aztec sculptures.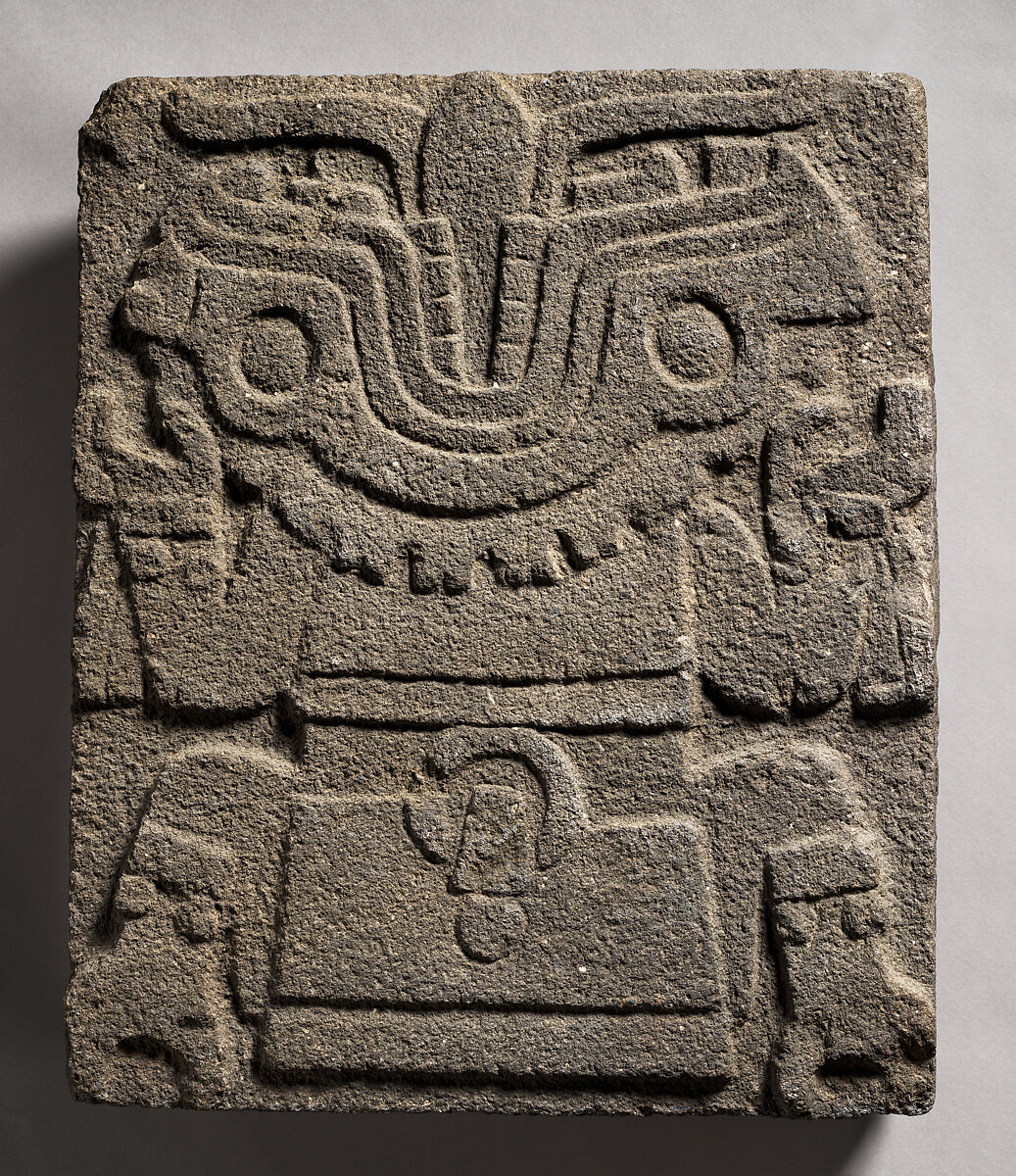 This artwork is meant to be viewed from right to left. Scroll left to view more.