Monkey-shaped spout-and-bridge bottle
On view at The Met Fifth Avenue in Gallery 202
For several centuries around the time of the beginning of the Common Era, artists on Peru's South Coast developed a striking style of ceramics featuring a colorful palette achieved with post-fire paints, known as Paracas (see, for example, MMA 1979.206.1148). Around 200 B.C., however, potters from the northern part of the Ica Region distinguished themselves from their Paracas counterparts by crafting elegant, highly burnished, monochromatic bottles in a style known as Topará. Red or cream slips—liquid suspensions of clay and pigments—were used to cover the entire vessel, and the smooth surfaces were carefully burnished to produce a uniform shine.

Many Topará bottles were shaped in the form of gourds (MMA 63.232.55), others in the shape of animals. This monkey bottle was created by attaching joining two hollow globular forms for the head and body, with a small spout and flat, horizontal handle connecting the two. This vessel type, known as a spout-and-bridge bottle, was the South Coast's signature shape for the following millennium.

The monkey's round, flat face features wide-open circular eyes and a barely open mouth, giving the impression of surprise or distress. Clay appliqués were used to create the nub-like ears and the little nose. Only one arm remains intact, and its hand touches the animal's mouth, in a gesture similar to that found in a Topará double bottle (MMA 1976.287.36). The monkey's waist is indicated by a slight indentation and the legs are suggested by slight modeling of the clay body.

Many Topará bottles were found in cemeteries, such as those excavated on the Paracas Peninsula at the beginning of the twentieth century by the Peruvian archaeologist Julio C. Tello. Tello dubbed the abandoned houses converted into communal graves "Necropolis," and that name has become attached to the style of ceramics, textiles, and other objects that accompanied the hundreds of funerary bundles found there.

Hugo C. Ikehara-Tsukayama, Andrew W. Mellon Curatorial/Collection Specialist Fellow, Arts of the Ancient Americas, 2022



References and Further Reading

DeLeonardis, Lisa. "Interpreting the Paracas Body and its Value in Ancient Peru." In The Construction of Value in the Ancient World, edited by John K. Papadopoulos and Gary Urton, pp. 197-217. Los Angeles: Cotsen Institute of Archaeology, University of California, Los Angeles, 2012.

Lapiner, Alan C. Pre-Columbian Art of South America. New York: H. N. Abrams, 1976, p. 106.

Lasaponara, Rosa. Nicola Masini, and Giuseppe Orefici. The Ancient Nasca World: New Insights from Science and Archaeology. Springer International Publishing, 2016.

Peters, Anne. "Funerary Regalia and Institutions of Leadership in Paracas and Topara." Chungara, Revista de Antropología Chilena, 32, no 2 (2000), pp. 245-52.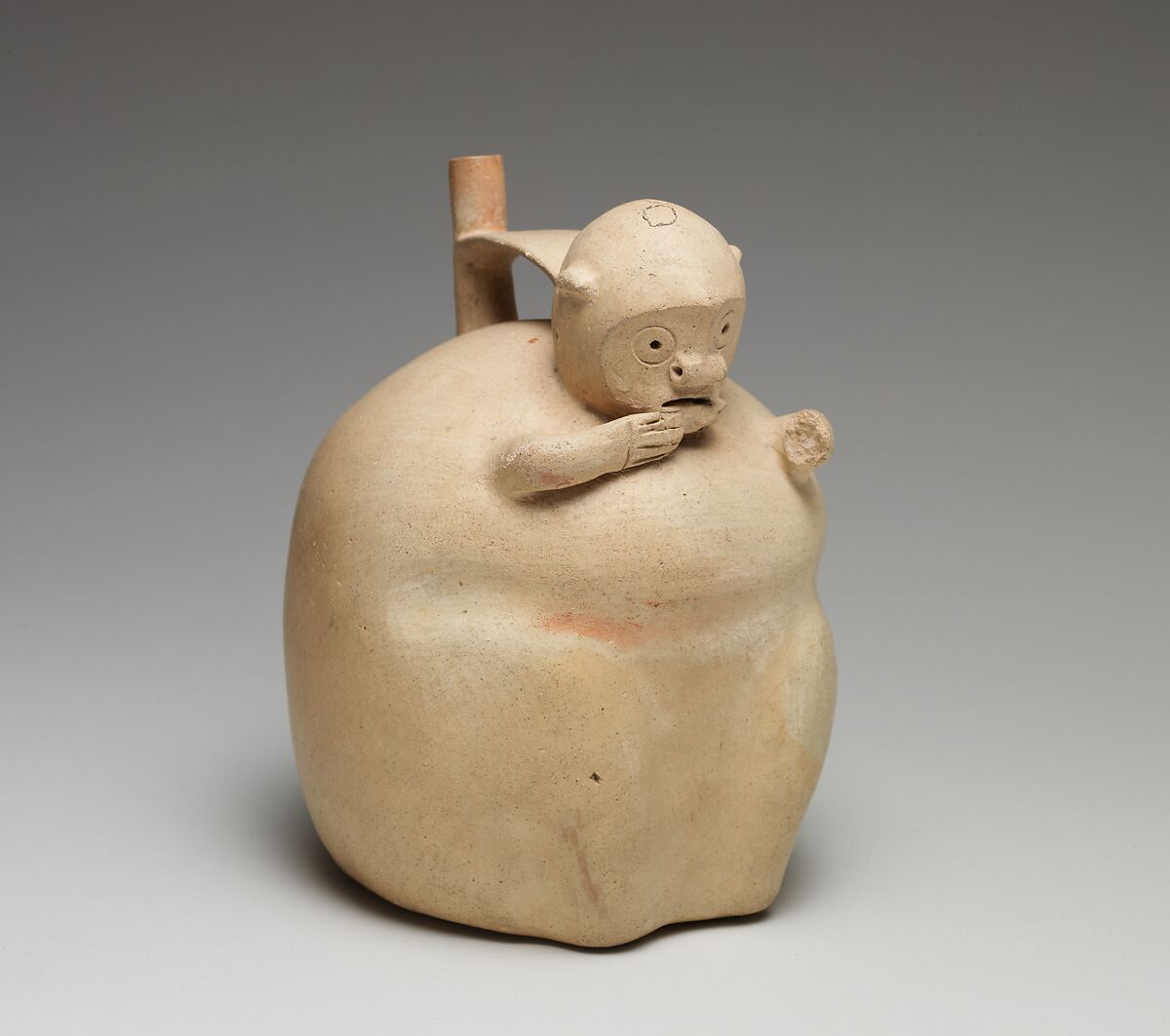 This artwork is meant to be viewed from right to left. Scroll left to view more.