Bat-Nosed Figure Pendant
Not on view
Among the many Precolumbian gold pendants from the Isthmian region depicting a wide range of animals and composite beings are those that feature bat imagery. They form a sizable group and usually have human bodies with faces that have an upswept, leaflike nose. The nose leaf, here shown as a stylized, projecting loop, is part of the sensing apparatus of leaf-nosed bats which locate their food primarily by sound reflected off their prey, often as small as insects. In addition to the nose leaf, the most characteristic feature on human-bat figures, strongly protruding eyes depicted on stalks, is also associated with bat imagery.

On this rare, carefully cast pendant, the bat-headed figure is adorned with ornamental leg bands, a necklace, and a crown of feathers, and is shown sitting with raised hands above what resembles an entrance to an architectural structure, as if guarding it. Four toothy crocodile heads in profile, with curled snouts, jut from the sides of the entrance.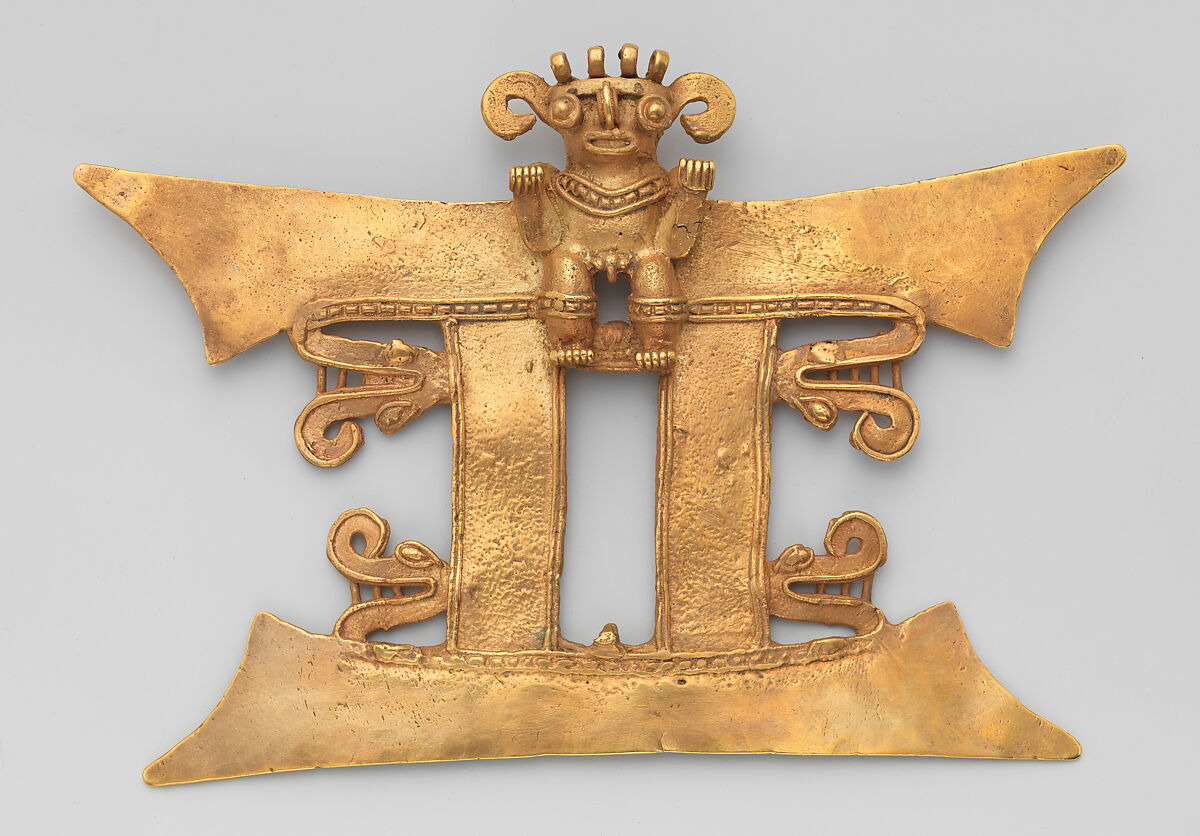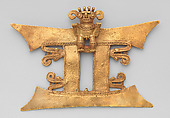 This artwork is meant to be viewed from right to left. Scroll left to view more.