Ear Ornament, Winged Runner
Not on view
This ear ornament, one of a pair, depicts a winged runner clutching a small cloth bag. Although it has been suggested that this figure may represent a human in a bird costume, it is more likely to portray an anthropomorphized bird, perhaps an owl. The Moche (also known as the Mochicas) flourished on Peru's North Coast from A.D. 200-850, centuries before the rise of the Inca. Over the course of some six centuries they built thriving regional centers from the Nepeña River Valley in the south to perhaps as far north as the Piura River, near the modern border with Ecuador, developing coastal deserts into rich farmlands and drawing upon the abundant maritime resources of the Pacific Ocean's Humboldt Current. Although the Moche never formed a single centralized political entity, they shared unifying cultural traits such as religious practices.

Archaeologists in the middle of the twentieth century dubbed the time when the Moche came to power as the "Mastercraftsman Period" for its striking technological innovations in the arts. Moche artists are well-known for their developments in metal working, but they also excelled at the creation of micro-mosaics, shaping tiny pieces of highly valued materials such as shell, turquoise, and other blue-green stones into tesserae that would be fitted into gold, silver, or wood supports. Here, the mosaic was worked into the large circular frontals of a pair of ear ornaments. Often called earspools, the frontals of these ornaments were attached to long tubular shafts that would have been inserted through the stretched earlobes of a high-status individual, a conspicuous display of the wearer's power and position. For many years scholars believed that such ornaments were worn only by men; recent archaeological studies on Peru's north coast, however, reveal that such ornaments were worn by certain high-status women as well.

The pair of ornaments was most likely worn with the (nearly identical) figures facing inward, toward the wearer. The bird's face is executed in a dark turquoise, with eyes and beaks sheathed in gold. A chin strap fastens an elaborate tall trapezoidal headdress, which extends from a head band, itself bearing a projecting animal head. Graceful wings stretch out from the shoulders, and a rectangular element extending from the lower back likely represents tail feathers. Bracelets and a loincloth or short skirt are made of bright orange Spondylus shell, a vibrant contrast to the turquoise background. The figure holds a small bag, rendered in mother-of-pearl. The outstretched arms are positioned to suggest the vigorous pumping of a speedy runner, and the toes, in their swift movement, just grace the edges of the frontals. Darker inlays represent the runner's body paint: the kneecaps are a dark turquoise, and the lower legs and feet are picked out in a royal blue mineral known as sodalite. Small hollow gold spheres made of sheet metal encircle the circumference of the frontals, echoing and enlivening the round composition.

The subject matter of these earspools is not well understood. Ritual running—either by a human or a zoomorphic protagonist—is one of the most frequently depicted activities in later Moche ceramics. In the absence of texts from this period (writing, as it is traditionally known, was not practiced in South America until the arrival of Europeans in the 16th century), the precise meaning of such imagery is unknown. The use of rare materials and the high level of craftsmanship evident in these ear ornaments, however, would have definitively marked the wearer as an individual of great importance. Turquoise, for example, may have been imported from sources as far away as northern Chile, and Spondylus—a bivalve closely associated with ideas of water and fertility—was imported into this region from warmer waters off the coast of northern Peru and Ecuador.

Joanne Pillsbury, Andrall E. Pearson Curator of the Arts of the Ancient Americas, 2017

Further reading

Castillo, Luis Jaime. 1989. Personajes míticos, escenas y narraciones en la iconografía mochica. Lima: Fondo Editorial, Pontificia Universidad Católica del Perú.

Castillo, Luis Jaime. 2017. "Masters of the Universe: Moche Artists and Their Patrons," in Golden Kingdoms: Luxury and Legacy in the Ancient Americas, edited by Joanne Pillsbury, Timothy Potts, and Kim Richter, 25-31. Los Angeles: J. Paul Getty Museum.

Donnan, Christopher B. 2010. "Moche State Religion: A Unifying Force in Moche Political Organization." In New Perspectives on Moche Political Organization, edited by Luis Jaime Castillo B. and Jeffrey Quilter, 47–69. Washington, DC: Dumbarton Oaks Research Library and Collection.

Donnan, Christopher B. and Donna McClelland. 1999. Moche Fineline Painting: Its Evolution and Its Artists. Los Angeles: UCLA Fowler Museum of Cultural History.

Wester La Torre, Carlos. 2016. Chornancap: Palacio de una gobernante y sacerdotisa de la cultura Lambayeque. Chiclayo: Ministerio de Cultura del Perú.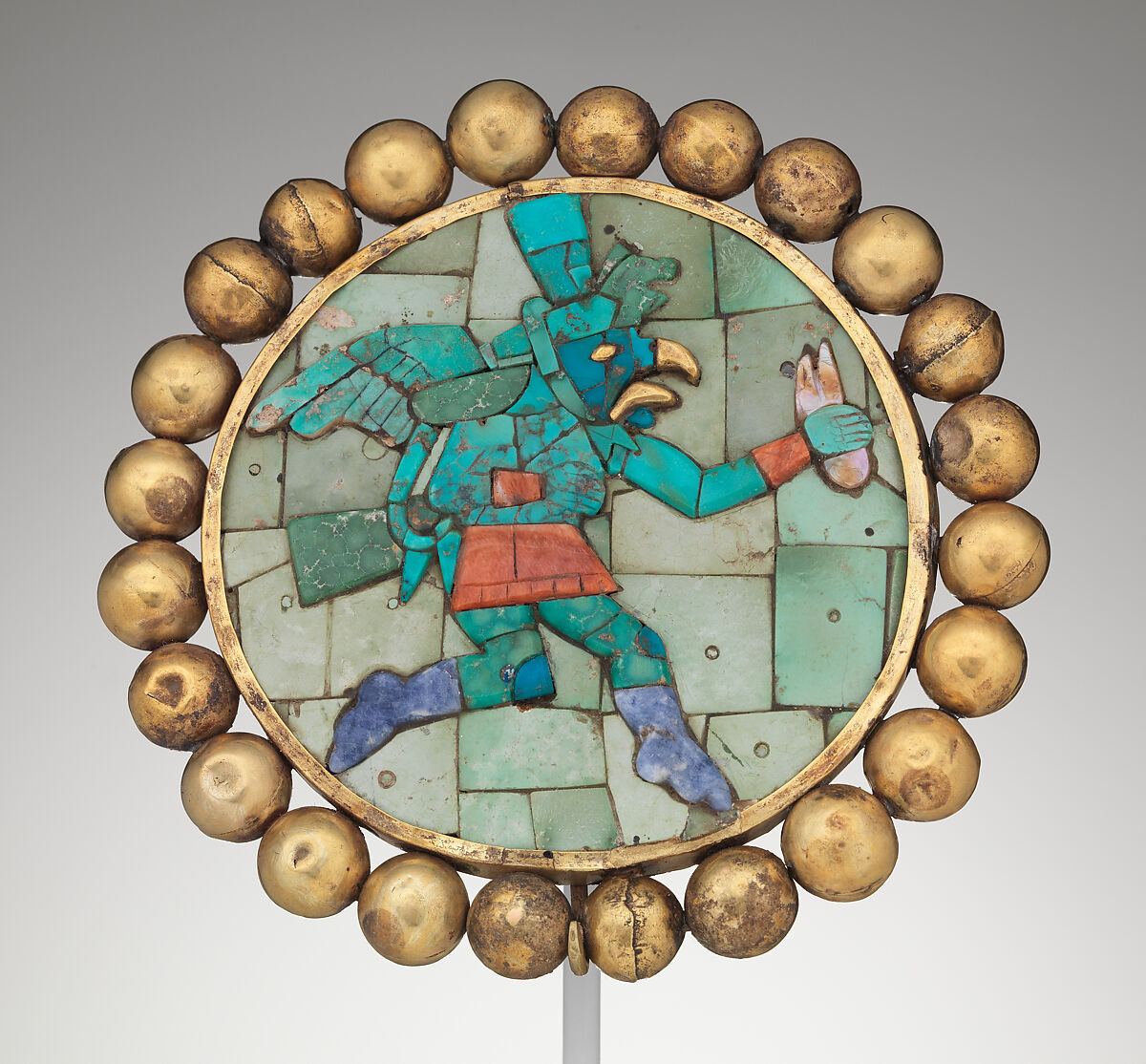 This artwork is meant to be viewed from right to left. Scroll left to view more.