Saltcellar with Portuguese Figures
Master of the Heraldic Ship Nigerian

On view at The Met Fifth Avenue in Gallery 550
This saltcellar created by a Benin ivory carver reflects a local interest and emphasis on extensive detailing of dress and regalia found in other forms of Benin court art. Articulated in exacting detail, four Portuguese male figures, two richly adorned men and their attendants, are depicted around the perimeter of the receptacle. The higher status figures are depicted frontally, facing outward. The attendants are in profile, more crudely rendered, and in motion.

The two wealthier men are laden with the trappings of their status. This includes the patterned high-crowned hat with a feather decorating its brim, the knee britches, a buttoned doublet with flaring shoulders and sleeves and bodice, keys, crosses, swords, and spears. Two-dimensional fabric patterns are translated into low relief, endowing the work's surface with an intricately arranged series of textures. This baroque layering of forms nearly disguises the structure of the object.

This particular saltcellar is one of four of almost identical design; the others are currently in European collections. It is believed that the four were intended as a set, perhaps as a gift for a patron's table.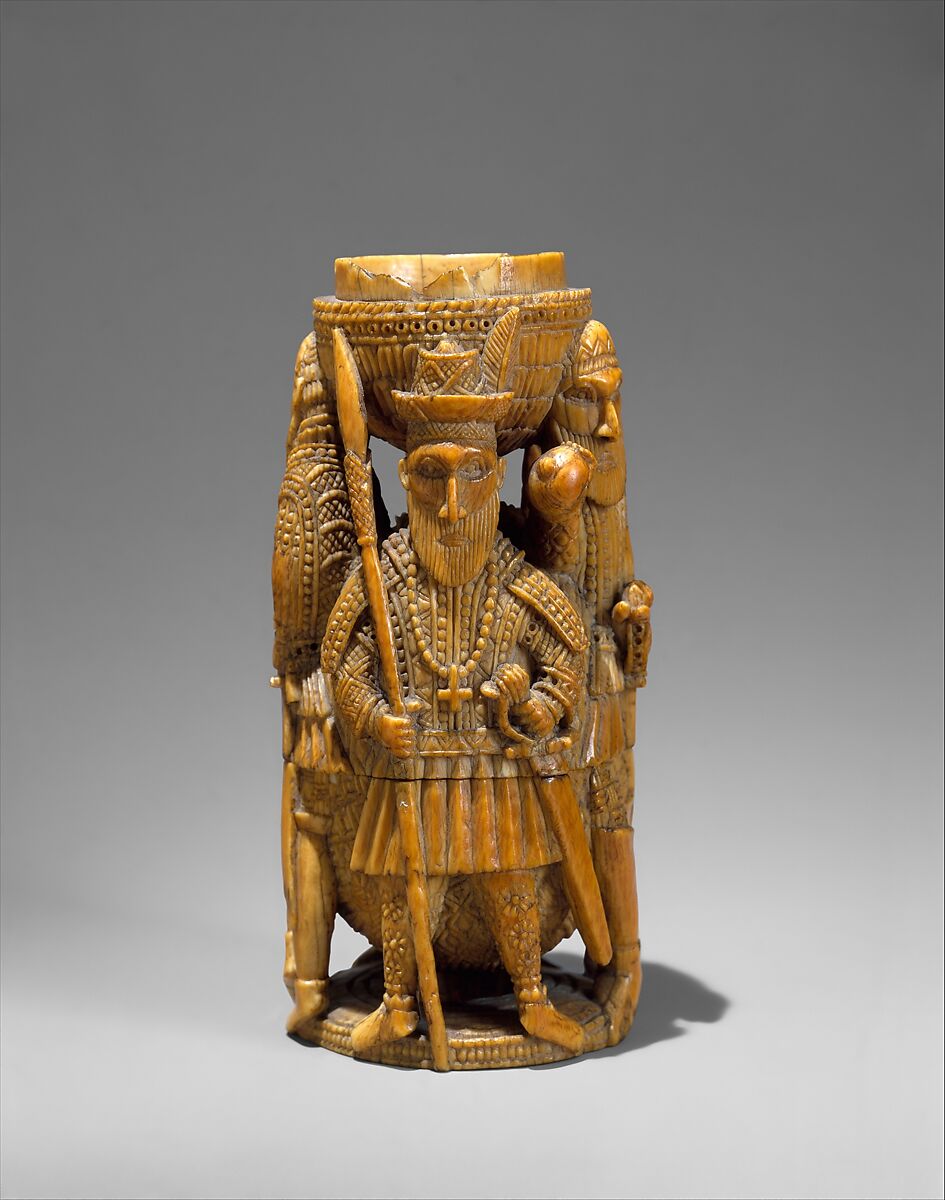 This artwork is meant to be viewed from right to left. Scroll left to view more.