Gable Figure (Dilukai)
Not on view
The Belau archipelago comprises one large and numerous smaller islands north of New Guinea. In Belauan society, men are grouped according to age and status. Until the mid-twentieth century, each group had a separate men's house in which they spent most of their time. Men's houses were impressive structures with high pitched roofs and large triangular gables, decorated with carvings and paintings.
The interior beams and gable planks were adorned with incised and painted images depicting scenes from local legends. Female figures such as this one were often placed above the entrance to the men's house. The figures depict a legendary woman named Dilukai whose excessive promiscuity caused her angry father to tie her in an exposed position to warn village women to be more chaste. Ironically, men's houses were frequently home to prostitutes sent from other villages to earn wealth for their families.
#1703. Gable Figure (Dilukai), Part 1
Playlist

1703. Gable Figure (Dilukai), Part 1

1731. Gable Figure (Dilukai), Part 2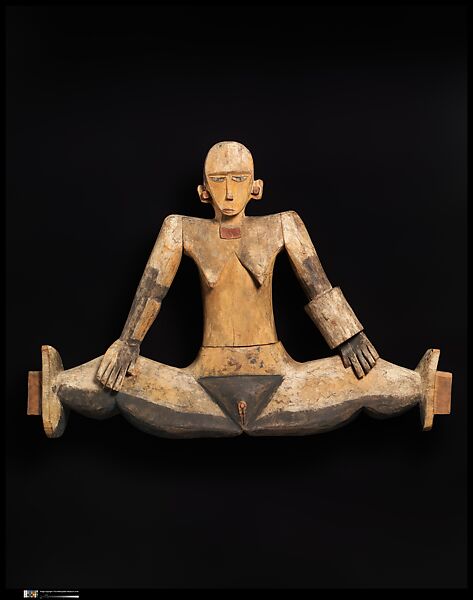 This artwork is meant to be viewed from right to left. Scroll left to view more.