Feline Sculpture
Not on view
This large relief sculpture of a feline was carved from an irregular boulder of volcanic stone. It most likely depicts a jaguar or a puma, the two largest predators in the Americas. In this representation the feline lays back its ears and bares its claws as it seemingly jumps forward. Below the deep eye sockets is a mouth caught mid-snarl. The nose flares as the feline exposes its teeth and extends its ridged tongue.


Sculptors carved such feline images in bas relief on large stones in what is now Veracruz, Mexico. A similar example is found in the Museo de Antropología de Xalapa (s/n 089), said to have been recovered at Nopiloa in 1950. The artist preserved as much of the stone as possible with shallow relief. The fact that the artist left most of the boulder in its natural state, that is, did not try to carve the feline in the round or make it symmetrical, underscores the importance of the stone itself as a material. Great lengths and efforts were directed into deeply gouging the eye sockets of the feline image. These holes may have once held polished cores of obsidian or another material to animate the sculpture so that it might gaze out upon the community with shiny eyes.


Mesoamerican societies revered big cats as the preeminent killers in nature. Kings and queens wore their pelts, made regalia out of their claws and teeth, and incorporated words for felines into their royal names. Sculptures such as this may have been place markers or heraldic emblems of important families or political groups.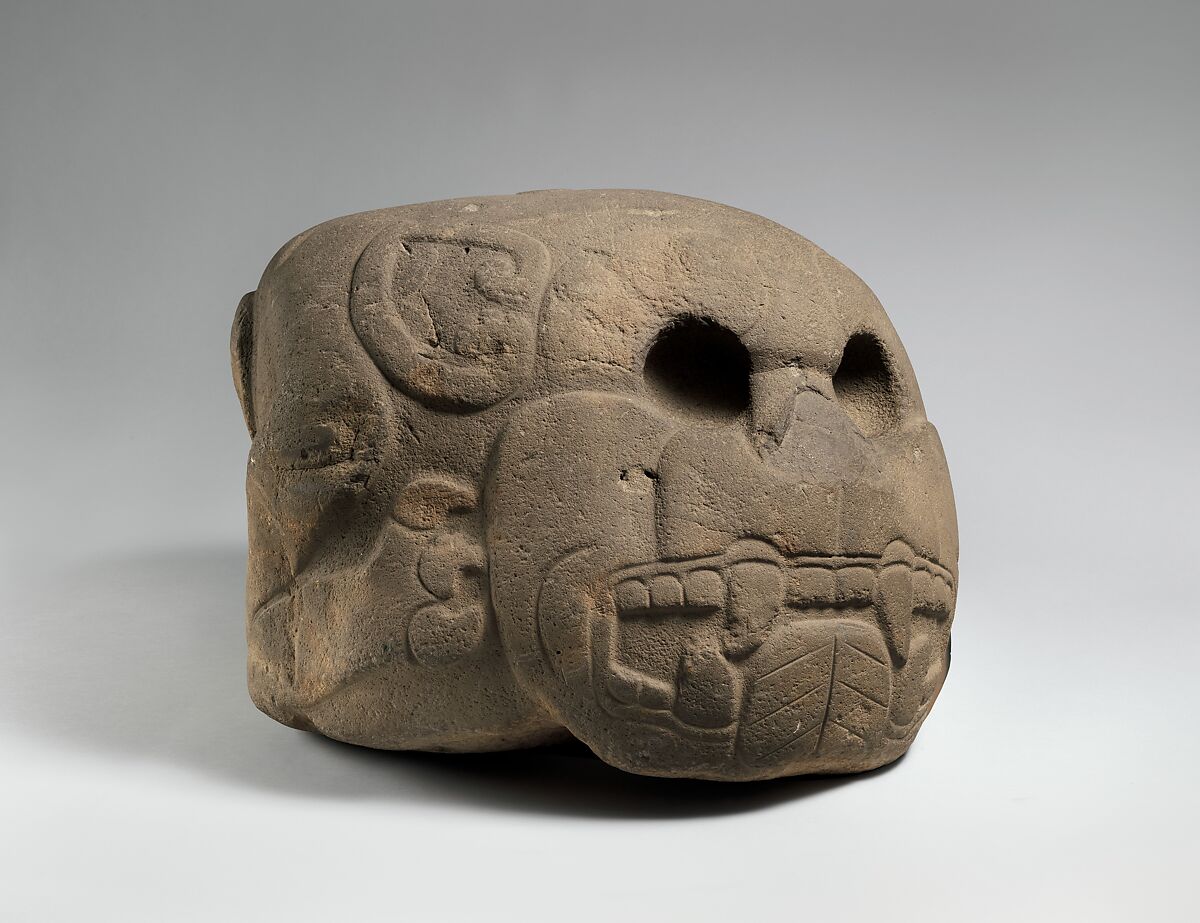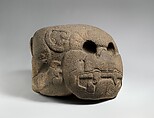 This artwork is meant to be viewed from right to left. Scroll left to view more.