Ceremonial Board (Malu)
Not on view
The openwork malu boards of the Sawos people of New Guinea are perhaps the ultimate expression of the curvilinear style that characterizes the carving of the Middle Sepik River. Although created by the Sawos, malu are traded to the neighboring Iatmul people who use them in the context of the initiation ceremonies that mark the transition of boys to manhood. If a boy dies during the initiation process, the malu are displayed to the village women to indicate that a death has occurred.
The complex imagery of these objects incorporates bird, mammal, and insect forms, many of which represent totemic species. The central face of this object depicts the heart of the sago beetle, a large insect. Four hornbills, important totemic birds, are incorporated into the openwork carving. The pig, an animal of great social and ritual significance throughout New Guinea, appears at the base.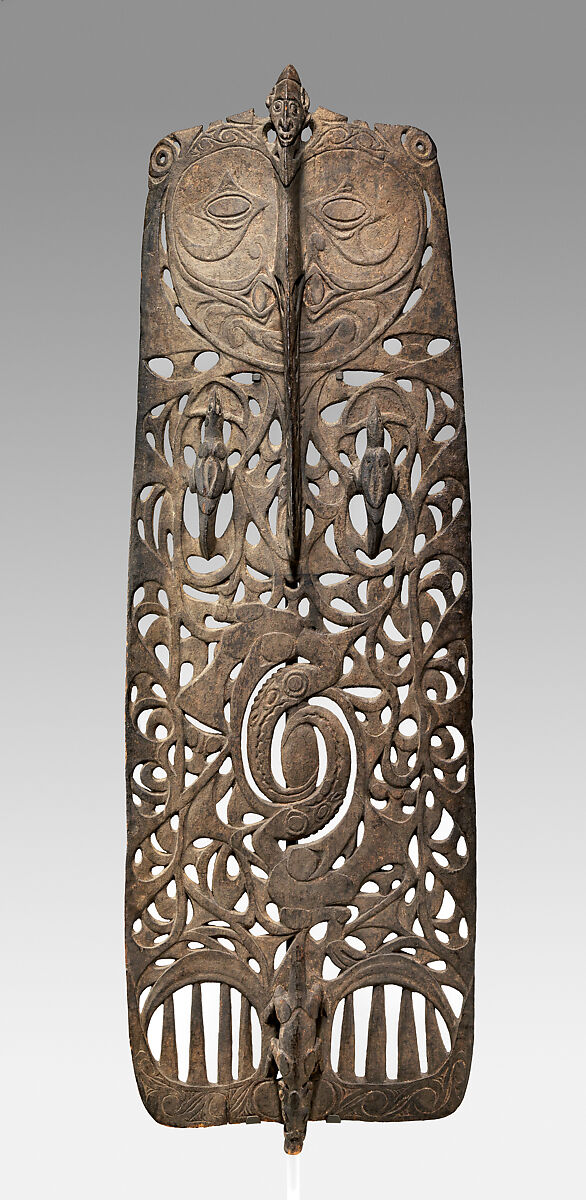 This artwork is meant to be viewed from right to left. Scroll left to view more.