Double Eagle Pendant
Not on view
Bird pendants were made for centuries in many styles and sizes in the area stretching from Costa Rica to north and central Colombia in the south. Today they are the best known works in gold from ancient America. They were first named aguilas (eagles) by Christopher Columbus, who noted them being worn by local people hung from their necks when he sailed along the Caribbean coast of Central America at the beginning of the sixteenth century. From the great variety of birds in the region and the different shapes of the beaks, wings, and claws depicted on the pendants, it is clear that various species are represented. Suggestions range from hummingbirds to raptors.

Although single bird pendants are most common, those with two or more birds exist in fair numbers. The twin birds on this pendant have long beaks and share a small bulging body, a pair of talons, wings, and a wide, spread out tail. The symbolic meaning of bird pendants in ancient times is not known in the absence of written records or other sources of information. In the mythology of the present-day Bribri of Costa Rica, the principal deity, called Sibo or Sibu (Creator of all things), takes the form of a kite or buzzard wearing a collar around its neck, as do the birds shown here. Bird pendants may have been intended to provide protection to the wearer. The doubling of the birds could have been meant to increase the protective power of the object.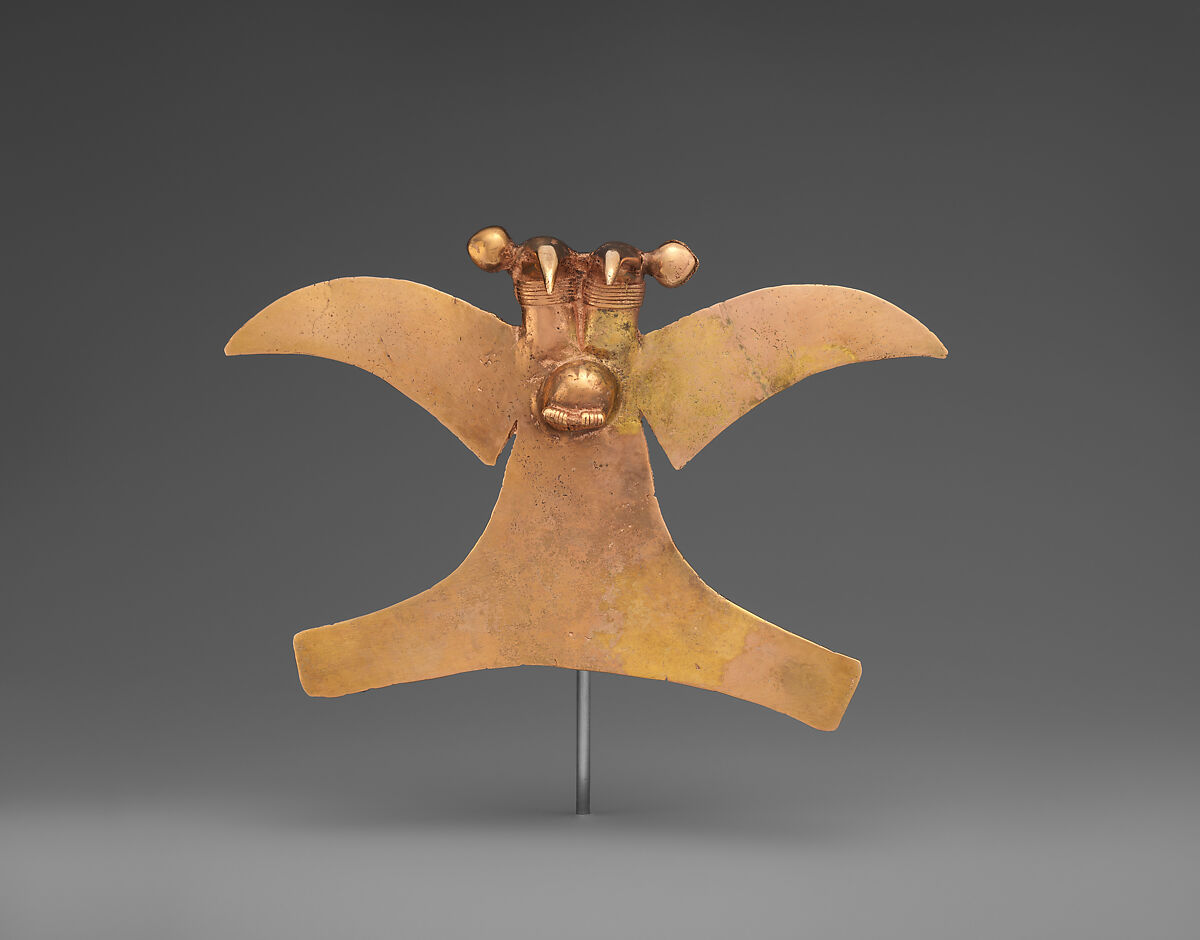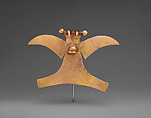 This artwork is meant to be viewed from right to left. Scroll left to view more.