Deity Figure (Zemí)
Not on view
This zemí image created out of a fine-grained sandstone was likely used as a stand in ceremonies performed at prescribed times throughout the year involving a vegetal entheogen known as cohoba. Creative sculptural expression for the Taíno peoples was intertwined with spirituality, ceremony, and political power. Spanish accounts describe how zemí figures were used as stands, reliquaries, or personal adornment. Zemí (or cemí) is a term used by Taíno peoples, the diverse societies that inhabited the Antilles archipelago before European contact, that linguistically relates to a quality akin to sweetness. Zemí refers not to an object or image but to an immaterial, spiritual, and vital force pertaining to deities and ancestors. There are several known zemí identities recorded by the Spanish, some of which have been linked to archaeological images.

A ground-up hallucinogenic powder or paste would be placed on the top of the stand, and ceremonial participants would inhale the cohoba through snuff tubes. The effects of such ritual acts are visible in the zemí itself: the emaciated look of the figure may represent someone who had been fasting, and widened eyes would have accompanied the inhalation of such substances.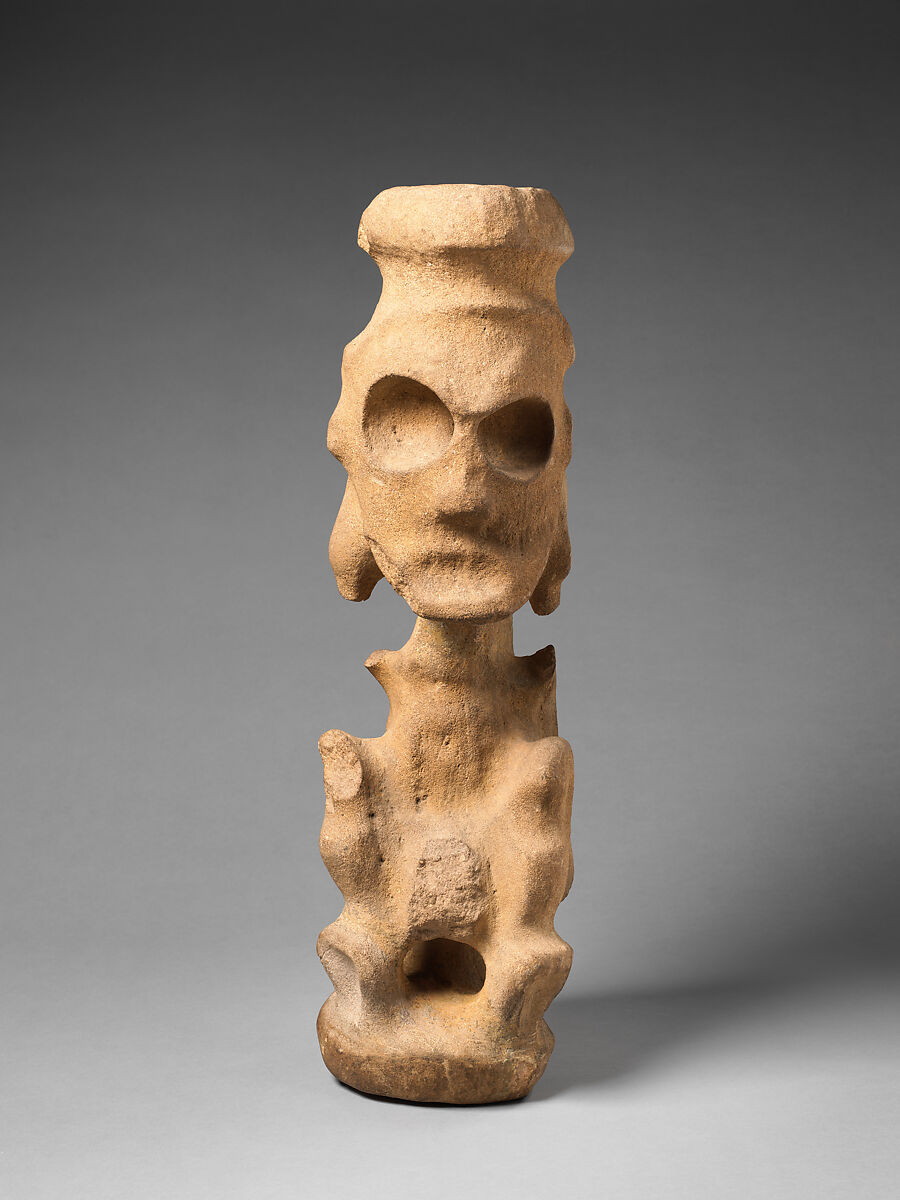 This artwork is meant to be viewed from right to left. Scroll left to view more.