Male figure (tiki) representing the deity Rongo
Not on view
This Mangarevan male tiki is associated with the deity Rongo (Hawai'i: Lono). Piercing through the sky on the arc of a rainbow, Rongo is responsible for the rains that sustain the vital breadfruit crop. Carved in the fullness of youth, this wooden figure references the agricultural abundance that was sought through the ritual presentation of the first fruits of the season to the gods. These ceremonies accompanied the appearance on the horizon of the cluster of stars known as Matariki (Pleiades).
#1701. Male Figure, Part 1
Playlist

1701. Male Figure, Part 1

1754. Male Figure, Part 2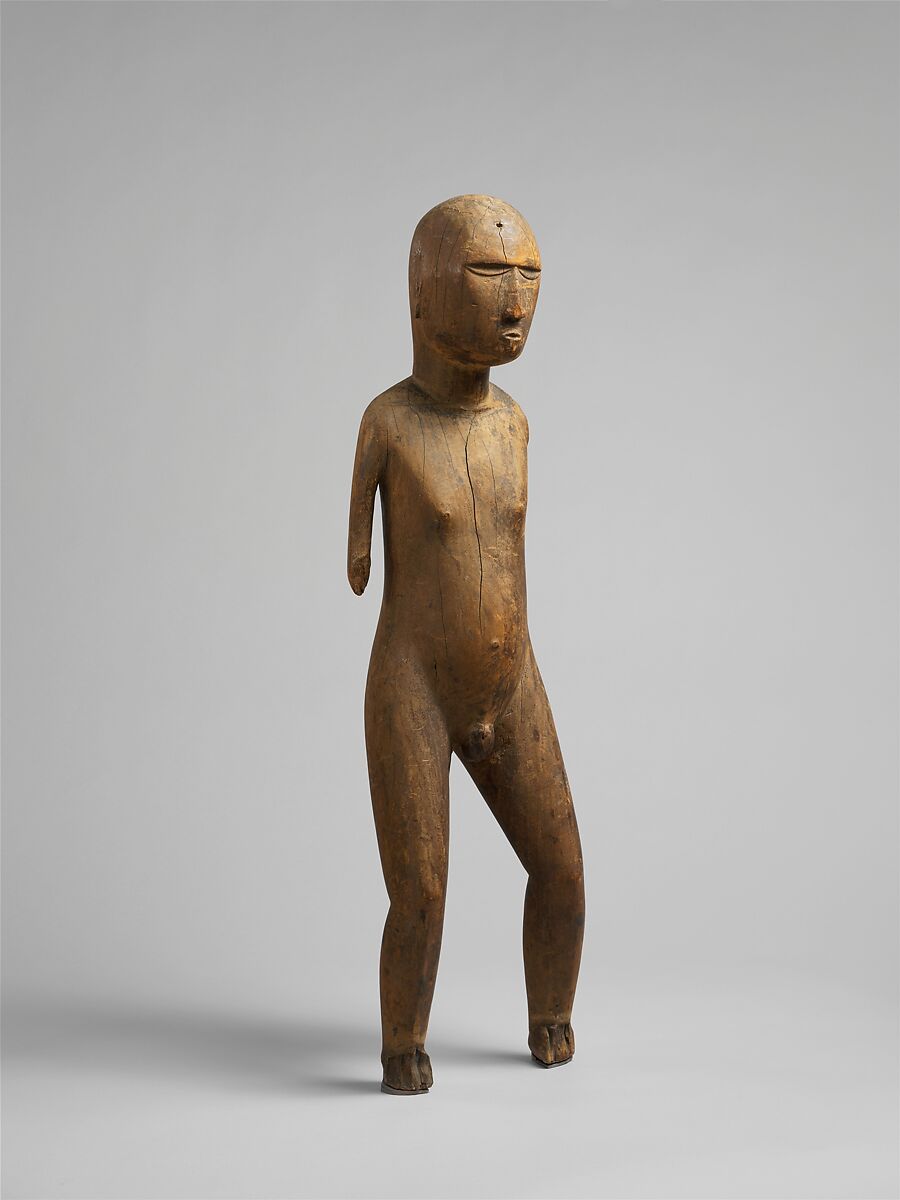 This artwork is meant to be viewed from right to left. Scroll left to view more.