Friction Drum (Lunet or Livika)
On view at The Met Fifth Avenue in Gallery 684
In northern New Ireland, wooden drums known as lunet were used as musical instruments during malagan ceremonies, elaborate feasts that honored the dead. In contrast to the complex funerary carvings displayed during these ceremonies, drums were neither painted nor adorned with intricate designs. Instead, they were unique in their simplicity of form, and their decoration was limited to a series of carved, almond-shaped eyes inset with opercula, the calcified "doors" that originally covered the openings of snail shells.

Lunet were "friction drums" with three sound-producing wedges (or "tongues") on top. These wedges, each cut to a different size, separated from each other and have small spaces hollowed out underneath. A musician would have played the drum by moistening one of his hands with water and rubbing it across the wedges, creating a unique blend of tones reminiscent of the cry of the bird for which the drum was named.
#1770. Friction Drum (Lunet or Livika)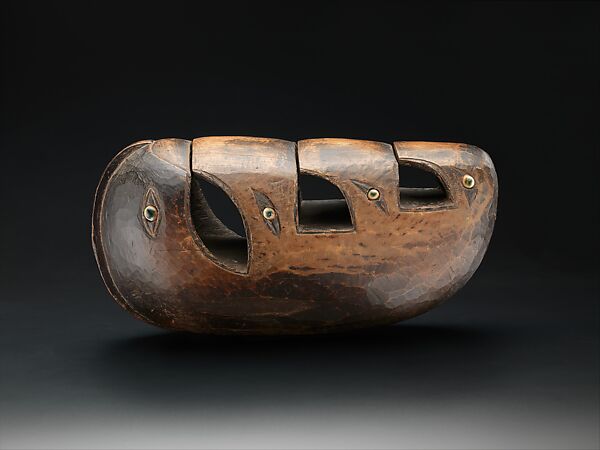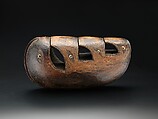 This artwork is meant to be viewed from right to left. Scroll left to view more.