Standing Figure
Not on view
The best-known aspects of the Jama Coaque culture are its ceramic vessels and figurines probably made for ritual purposes. Named for the modern towns of Jama and Coaque in the coastal lowlands of Ecuador's Manabí Province, they define its archaeological limits. Jama Coaque figures share similarities with other coastal sites of the period, but are often more richly clothed and elaborately adorned. Depicting warriors, musicians, hunters, and dancers, the figures were mold-made and have appliqué decorations that were made in smaller molds. Some figures are attached to vessels, but most are freestanding like this example. The backs of the figures were made by hand and not well finished, indicating that the figures were meant to be seen only from the front.

This bare-chested female figure wears a long skirt, a multistrand necklace with a sizable pendant, and a decorated head cover. The hole in the nasal septum once held an ornament likely of gold. The pale green pigment of the ornaments applied after firing, perhaps representing greenstone such as jade, turquoise, or even emerald, contrasts with the light brown of her torso and the darker brown of her skirt.

Dress and ornament were identifiers of clans and ethnic groups and markers of rank among many ancient American peoples. Information encoded in elements of clothing and jewelry would have been understood by the members of those groups.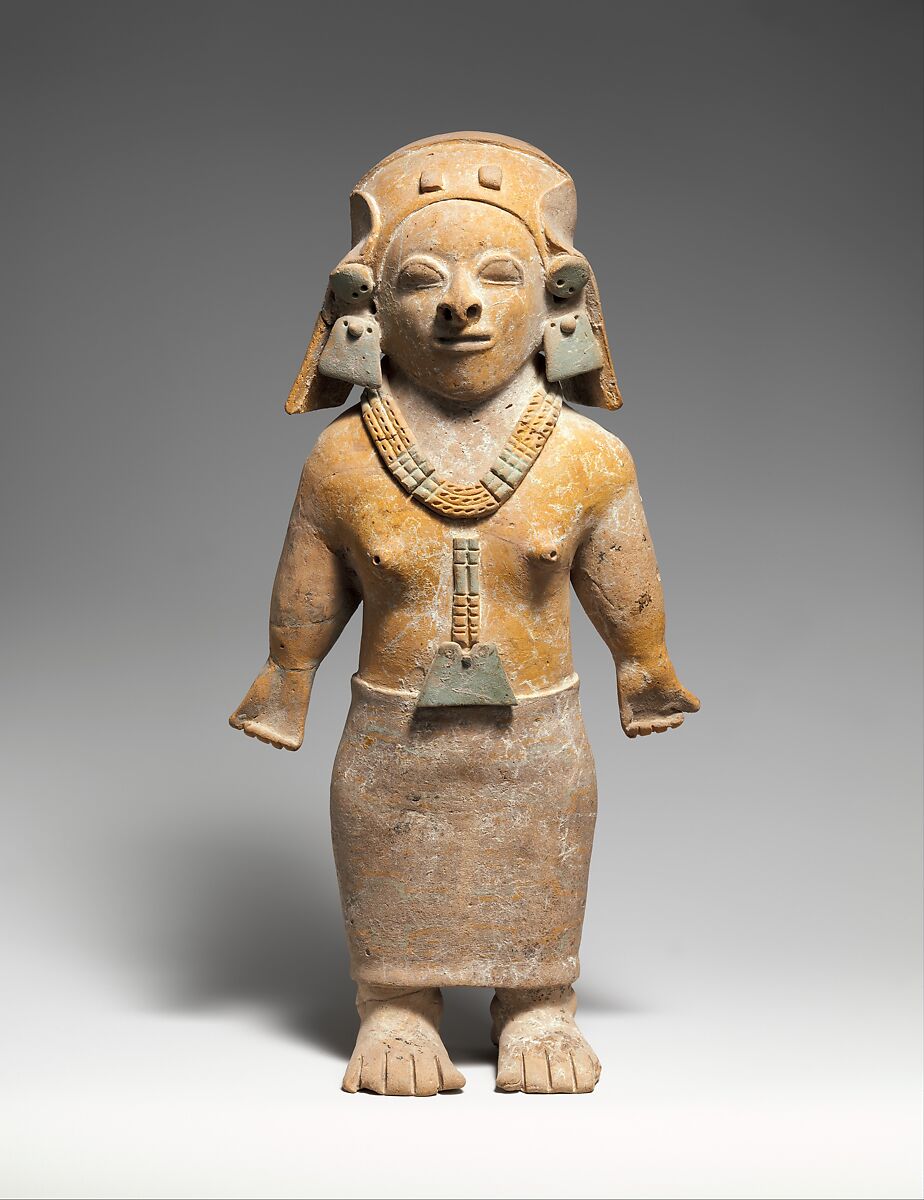 This artwork is meant to be viewed from right to left. Scroll left to view more.