Panel (Masi Kesa)
Not on view
Fijian artists both past and present have created diverse forms of barkcloth, a paperlike textile typically manufactured from the inner bark of the paper mulberry tree. Decorated barkcloths, such as the present work, are known collectively as masi kesa. In decorating barkcloth, Fijians probably employ a greater variety of techniques than any other Pacific people. The bold rectilinear patterns on the present work were produced through the use of stencils, a technique that is unique to Fiji.

Large pieces of masi kesa remain a central element of Fijian culture, displayed and presented as ceremonial gifts during important life passage rites, such as weddings, births, and funerals, and used to forge or to renew alliances between groups. Some masi kesa are of enormous scale, at times over 100 yards long, requiring scores of individuals to carry and present them in ritual procession. After receiving such a cloth, the ranking chief often orders it to be cut into a number of pieces, which are distributed to the appropriate recipients, who preserve them as objects of great value and importance. The present work, which, though extensive in scale, represents a portion of a much larger masi kesa, may have been cut from the original as part of such a ceremonial distribution. Although indisputably of Fijian origin, this piece of masi kesa later found its way to Samoa, where it was reportedly among a group of barkcloths presented in the 1890s to that archipelago's most famous expatriate resident, author Robert Louis Stevenson.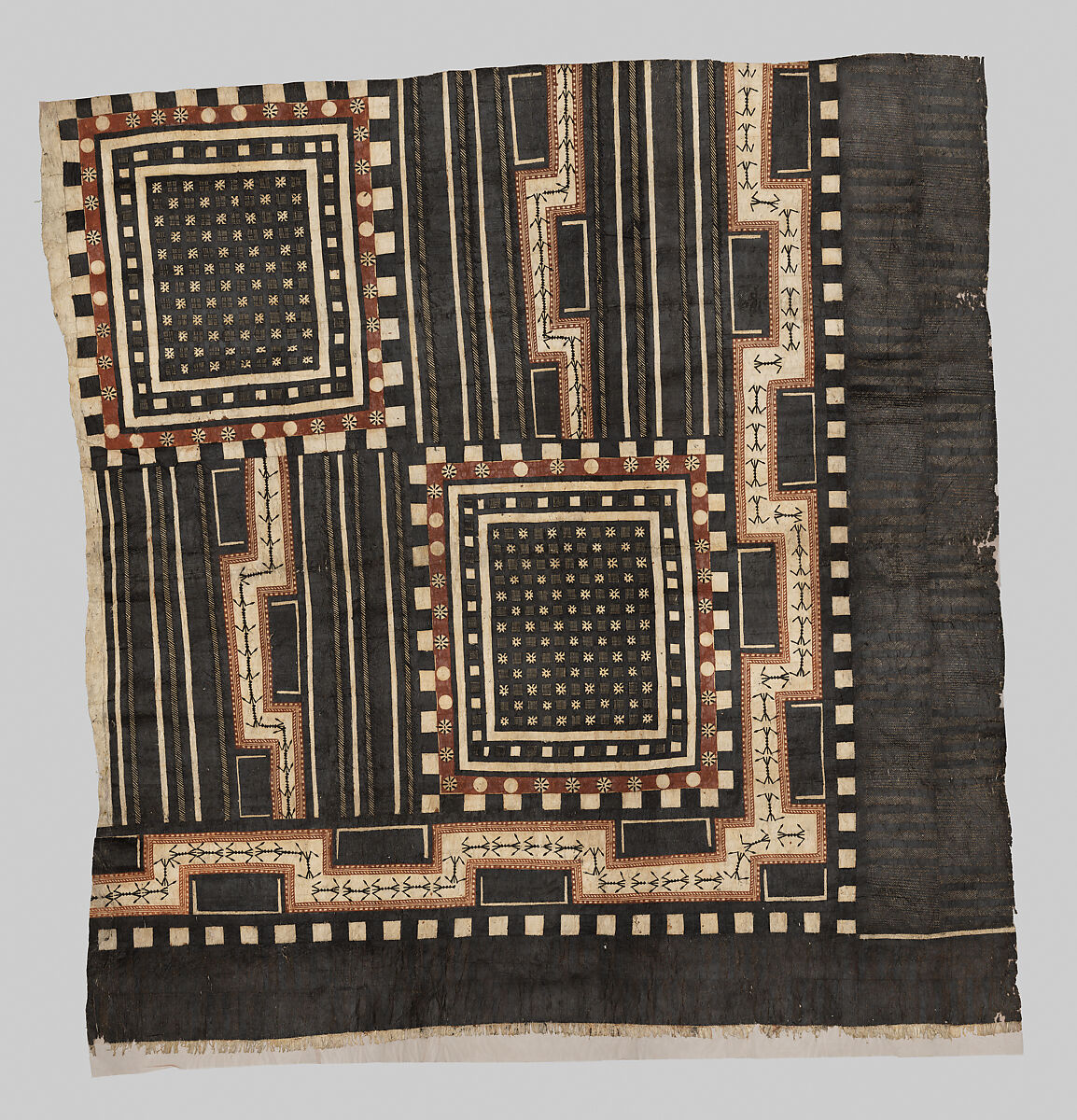 This artwork is meant to be viewed from right to left. Scroll left to view more.