Orufanran Costume Attachment: Ram Head
Not on view
This diminutive ivory ram's head constituted part of the courtly regalia of an olowo, the ruler of the Yoruba state of Owo in southern Nigeria. It was created as a decorative element of an orufanran, a type of ceremonial ensemble worn by the olowo and high-ranking chiefs during state ceremonies. Consisting of a bulky coat or shirt covered in red flannel scales, the orufanran was studded with ivory images of human faces and the heads of crocodiles, leopards, and rams. The outfit relates to the chief's military duties, and it is no coincidence that the animals depicted are those characterized by their strength and ferocity.

A wealthy state with close political ties to the neighboring Benin kingdom, Owo was famed for the virtuosity of its ivory carvers. Despite its small size, this ram's head is richly embellished with intricate incised designs and dark inlaid wood. Its aesthetic impact relies on a sophisticated interplay of bare and adorned surfaces. While the muzzle is dominated by linear grooves and quatrefoil knots (a motif used extensively in Yoruba art), the forehead presents broad passages of flat surface interrupted by diamonds of squares and circles. The interaction of opposing surfaces continues along the spreading horns that frame the ram's face. Deep ridges on the horns' base balance the smooth forehead, while the unadorned tips offset the elaborate motifs on the muzzle.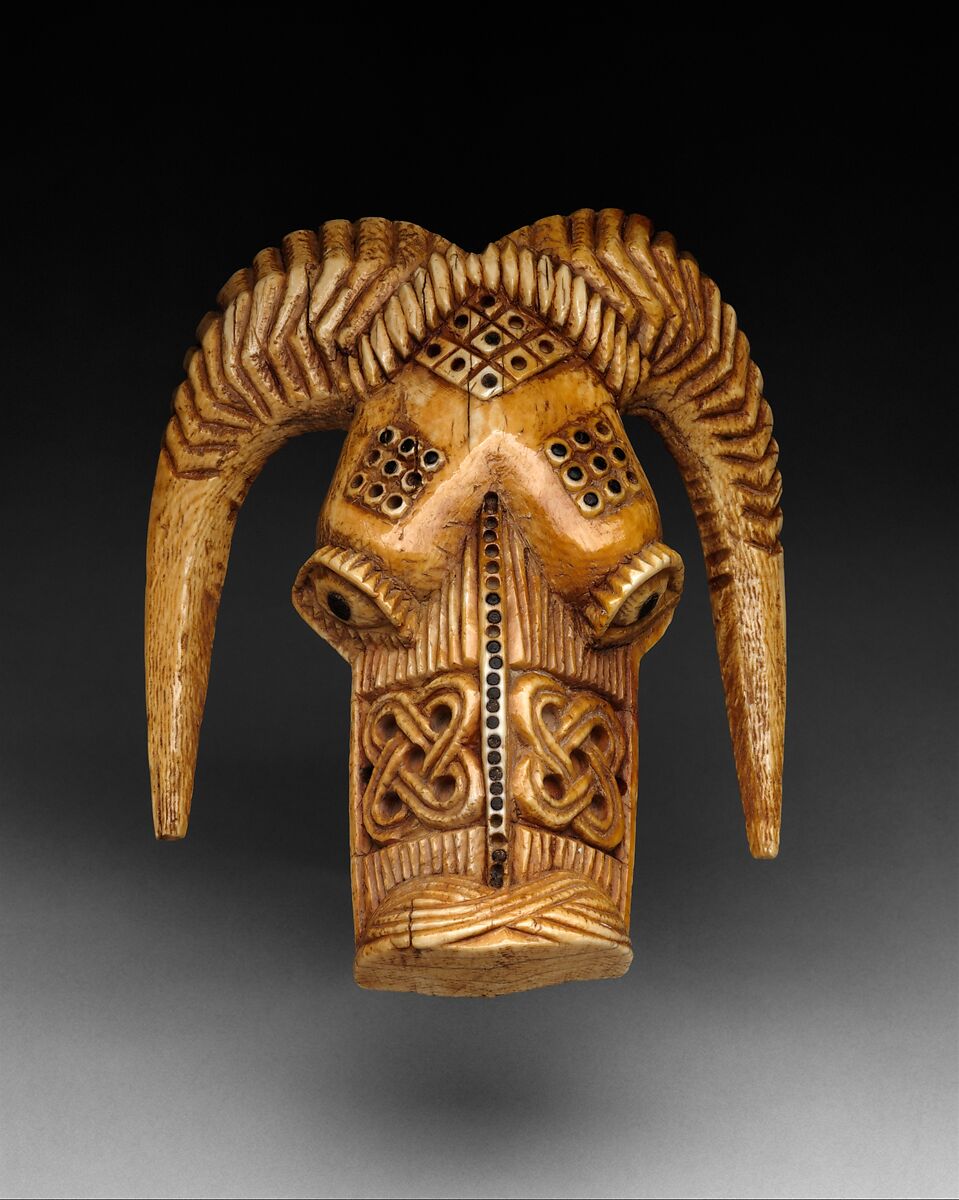 This artwork is meant to be viewed from right to left. Scroll left to view more.