Lidded Vessel
Not on view
This spectacular ivory vessel was once the treasured possession of an "olowo," the ruler of the Yoruba kingdom of Owo in present-day southern Nigeria. Owo rose to regional prominence in the eighteenth century through trade and conquest, and became one of the largest states in West Africa at that time. It had close political ties to the Benin kingdom some seventy miles to the southeast. Much of Owo's courtly culture, including titles, costumes, and prestige sculpture, reflect a close association between the two important political and cultural centers.

The vast and terrible powers of the "olowo" are expressed in the imagery of this work by four figural groups united by a python, an important symbol of royalty. Prominent and pervasive mudfish and crocodile motifs evoke the king's praise names, or "oriki," that liken him to a vast ocean into which all rivers flow and whose unfathomable depths hold potent secrets and supernatural abilities. It also emphasizes the king's intimate relationship with Olokun, god of the sea, who brings wealth and fertility to his adherents. The imagery inscribed throughout the surface of this vessel suggests the "olowo's" ability to span multiple realms—terrestrial and aquatic, human and divine.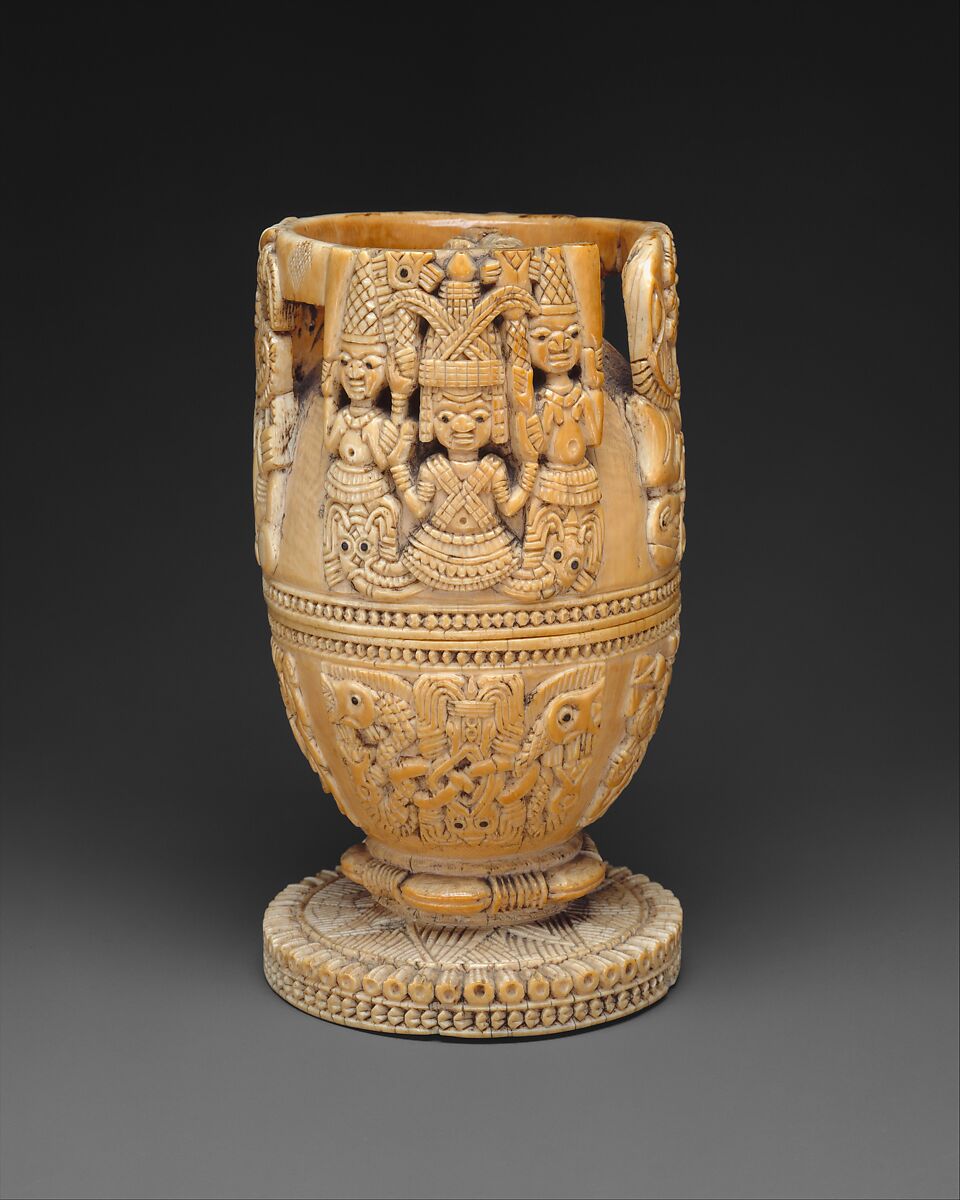 This artwork is meant to be viewed from right to left. Scroll left to view more.