Figure: Head
Not on view
This stone head of a woman is part of a group of over a thousand known sculptures identified with a site in the Yoruba town of Esie in north central Nigeria. There, an assemblage of soapstone figures of women, men, and animals were found lying in a forest grove, most showing signs of deliberate damage from an apparent act of organized defacement. It is not known when the objects were created or vandalized, although it is estimated that they were carved between the twelfth and fifteenth century. The disarray of the site has limited attempts to provide dates and establish the cultural origins of these works, however, and even the best estimations remain informed speculation.

This sculpted head possesses many traits common to Esie figures, including sharply defined almond eyes, ears set far back on the head, and three protruding scarification marks beside its left eye. While some statues from Esie have been described as solemn in expression, here the mouth seems to part in a slight but gentle smile. The sculptor has given particular attention to the woman's elaborate coiffure, which is almost as large as her head and provides a lively contrast to it.

This fragmentary head was originally part of a full-sized figural sculpture. All Esie figures' heads are disproportionately large in relation to their bodies, a visual emphasis also common in the sculptural traditions of Ife, with which they have sometimes been compared. As in the arts of many African peoples, this visual accenting of the head was undoubtedly intended to reflect the importance accorded to it by the culture.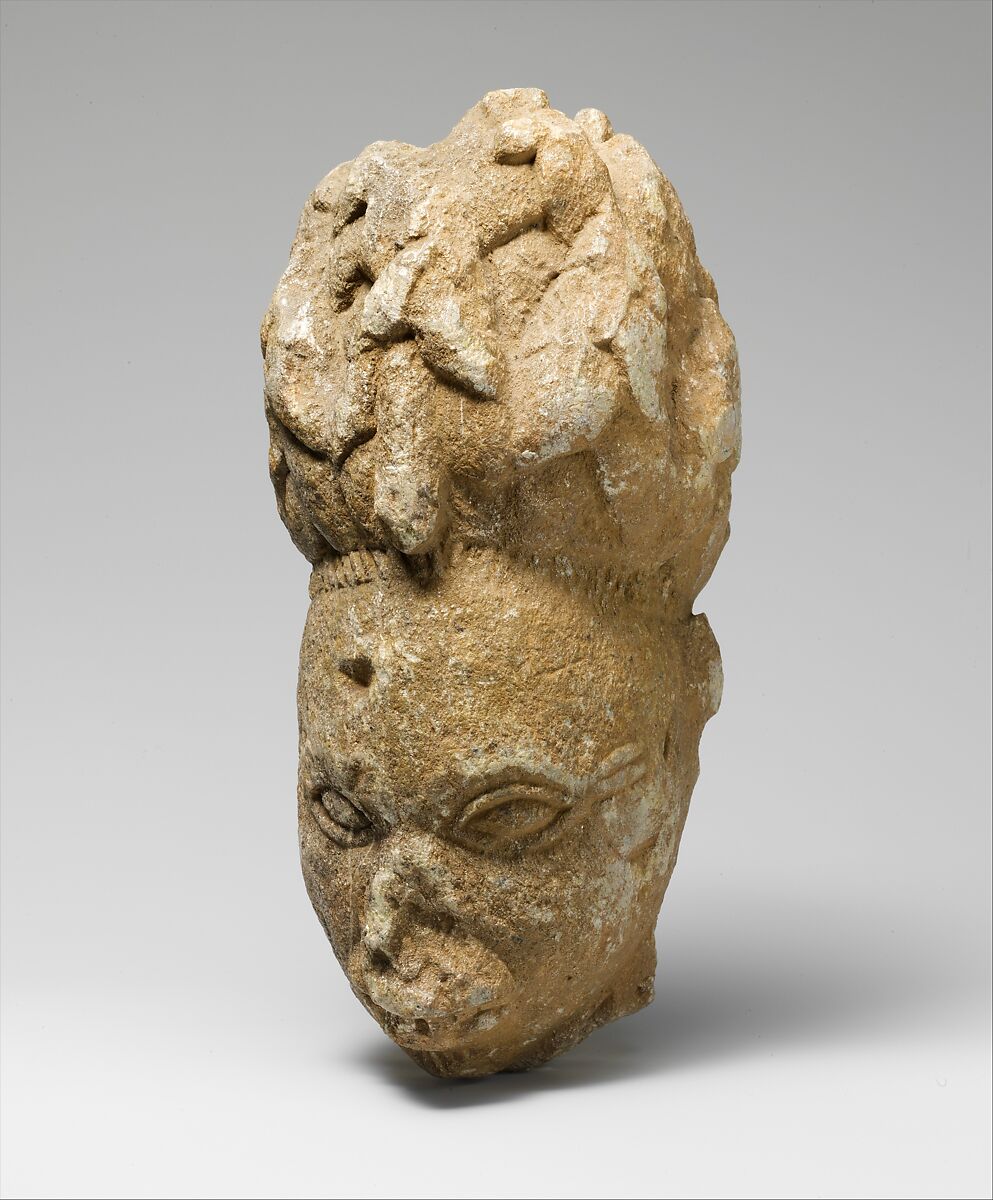 This artwork is meant to be viewed from right to left. Scroll left to view more.