Temple Model
Not on view
Aztec emperors ruled over a vast portion of what is now Central Mexico and parts of Guatemala at the time Spaniards arrived in the capital of Tenochtitlan in 1519. From humble beginnings in the fourteenth century, the Mexica (as the core cultural group is properly known) formed alliances with established kingdoms and city-states, consolidating their tribute-based empire with considerable speed. Part of their imperial strategy included the dissemination of an official religion. Aztec temple models were distributed widely, functioning as tools of empire to promote the expansion of the state religion at the household level.

Aztec temple models replicate key details of their full-size counterparts and may have acted as stand-ins for these buildings or served as earthly homes for deities. Some include a figure at the summit, perhaps representing a deity, a deity impersonator, or even a personification of the temple itself. Most of these models are square from the base through the summit. Examples with a circular base echo the rounded structures of temples dedicated to the wind god, Ehecatl. Made in considerable numbers with the use of press molds, these models, like the Aztec temples, were once painted in bright colors.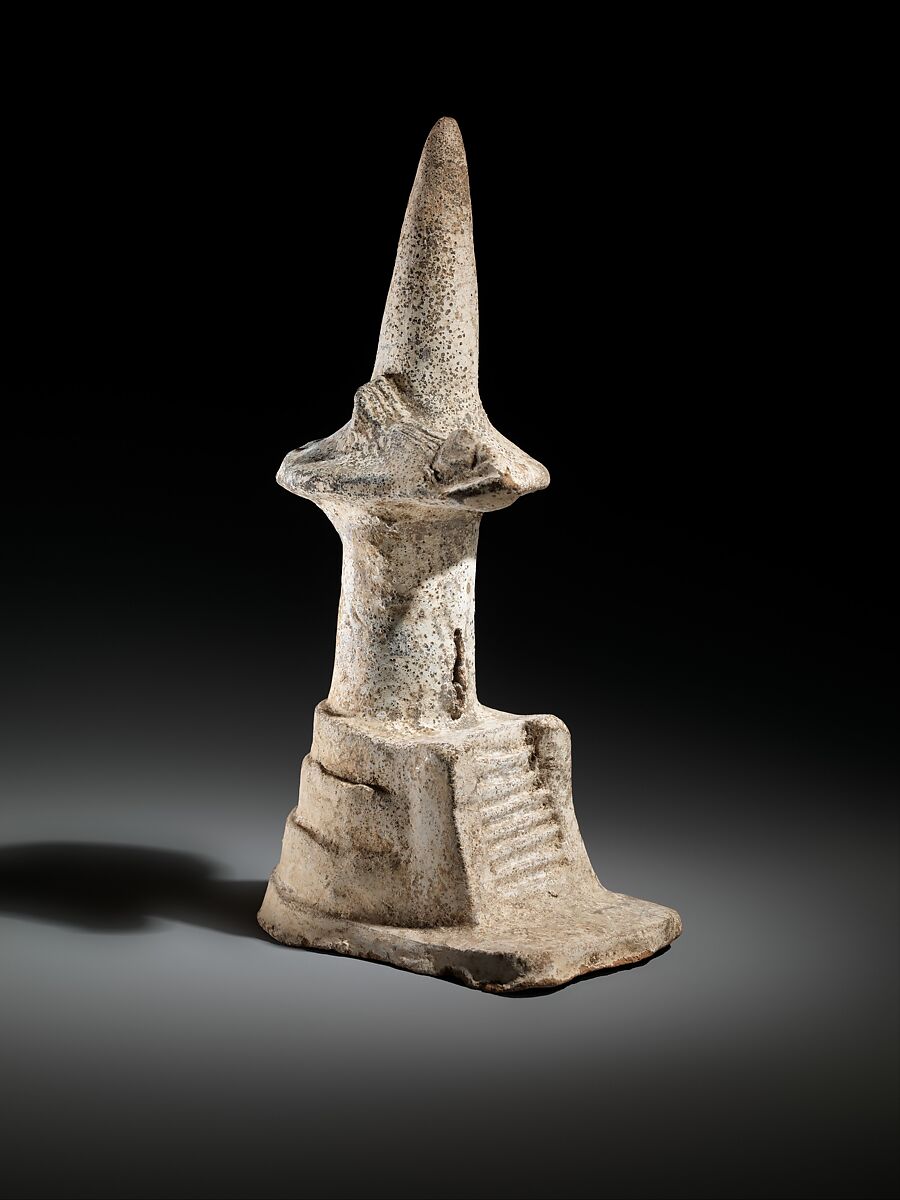 This artwork is meant to be viewed from right to left. Scroll left to view more.