Bird Figure
Not on view
Stone bird figures are enigmatic remnants of a vanished culture that once flourished in the highlands of New Guinea. This unknown culture produced a variety of stone objects, including figures of birds and other animals. As none have been excavated in controlled archaeological contexts, their date within the 40,000-year sequence of New Guinea prehistory remains unknown. This example was discovered in the Mount Hagen area.

While nothing is known of their original use, prehistoric stone objects serve important functions among the Enga and other contemporary Highland peoples. Unearthed by chance in gardens, washed out by streams, or rooted up by foraging pigs, the unusual stones are regarded as the work of spirits. Endowed with powerful magic, their uses range from hunting magic to healing to deadly forms of sorcery.

In recent times, stone objects were primarily associated with the fertility of pigs and sweet potatoes. Powerful stones were ritually anointed with pig's blood to magically replenish the herd and were buried in fields or placed in living shrines of colorful plants to assure abundant crops. On occasion, large groups of stones were massed for Kor nganap, a ceremonial cycle devoted to a female spirit who protected the community and brought success in warfare and traditional exchanges.
------------------------------------------------------------------------------------------------------------------
The earliest known works of Oceanic sculpture are a series of ancient stone figures unearthed in various locations on the island of New Guinea, primarily in the mountainous highlands of the interior. To date, no examples have been excavated from a secure archaeological context. Although organic material trapped within a crack in one example has recently been dated to 1500 B.C., firm dating and chronology for the figures are otherwise lacking.

The stone sculptures fall into three basic categories: mortars, pestles, and freestanding figures. The tops of many pestles are adorned with images of human heads, birds, or bird's heads. The mortars display similar anthropomorphic and avian imagery as well as geometric motifs. Freestanding figures include depictions of humans, birds, and phalluses, as well as long-nosed animals that some scholars identify as echidnas (spiny mammals resembling hedgehogs). While the original significance and function of these stone images remain unknown, they possibly represent totemic species or ancestors and were likely used in ritual contexts. When found by contemporary New Guinea peoples, these early stone sculptures are often thought to be of supernatural origin and are reused in a variety of religious contexts, from fertility rituals to hunting magic and sorcery.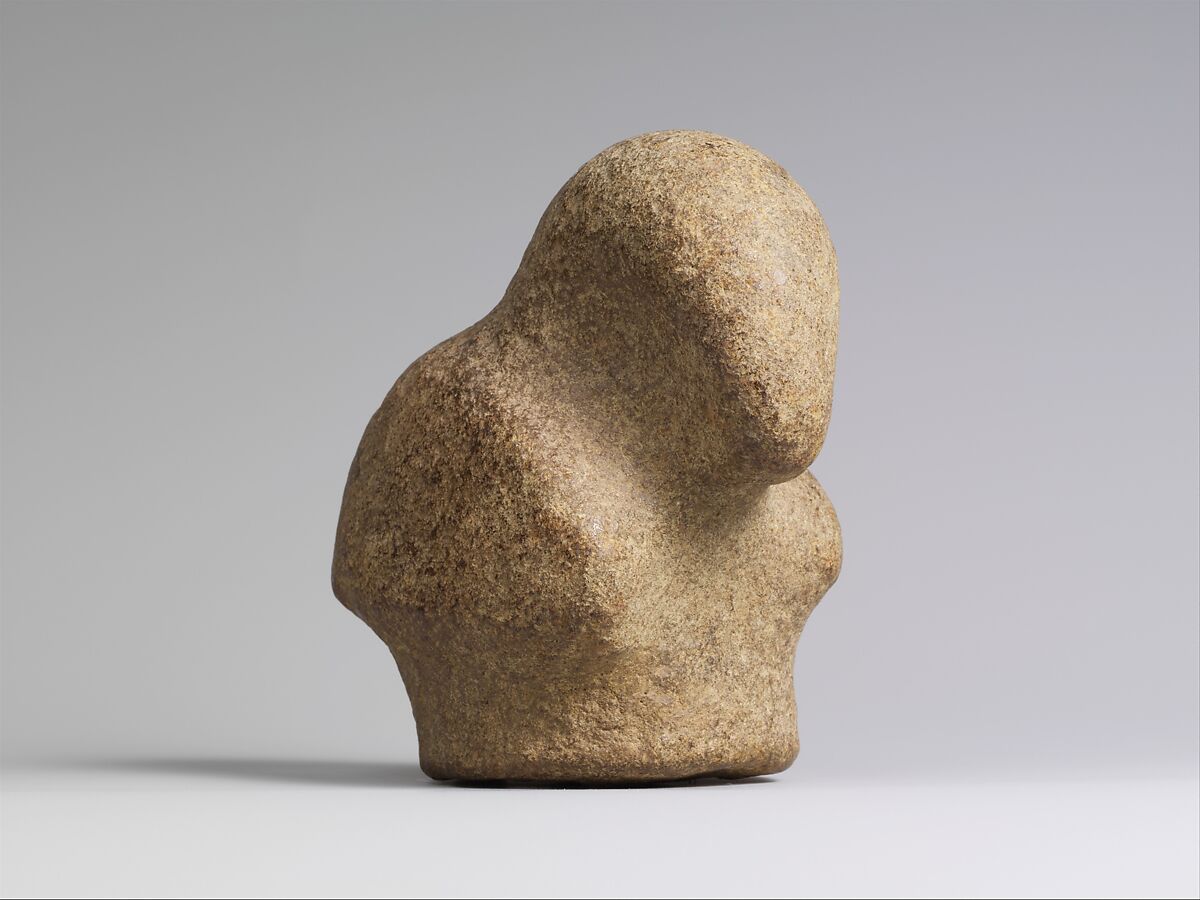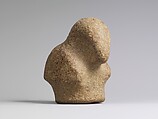 This artwork is meant to be viewed from right to left. Scroll left to view more.