Crucifix
On view at The Met Fifth Avenue in Gallery 304
This work documents the convergence of two distinctive worldviews. When Christian icons were first introduced to central Africa by the Portuguese in the late 1400s, elements of their design resonated profoundly with local spiritual precepts. Then, in the early sixteenth century, the king of Kongo was baptized, adopted Catholicism as the state religion, entered into exchanges with the king of Portugual and the pope, and emphasized those alliances through courtly patronage of Christian artifacts.
The Kongo designer of this prestige piece significantly transformed the Western prototype that served as its model. At the center of a flat cruciform, a Christ figure with African features and broad, flattened feet and hands was cast in relief, arms extended. The abstract modeling of four smaller figures whose hands are clasped in prayer contrasts with the more expressionistic treatment of Christ. His torso is given definition by the incised ribs, raised nipples and navel, and wrapper around his pelvis. While the suppliants depicted at the apex and base kneel, the two others sit comfortably on the top edge of either arm of the cross.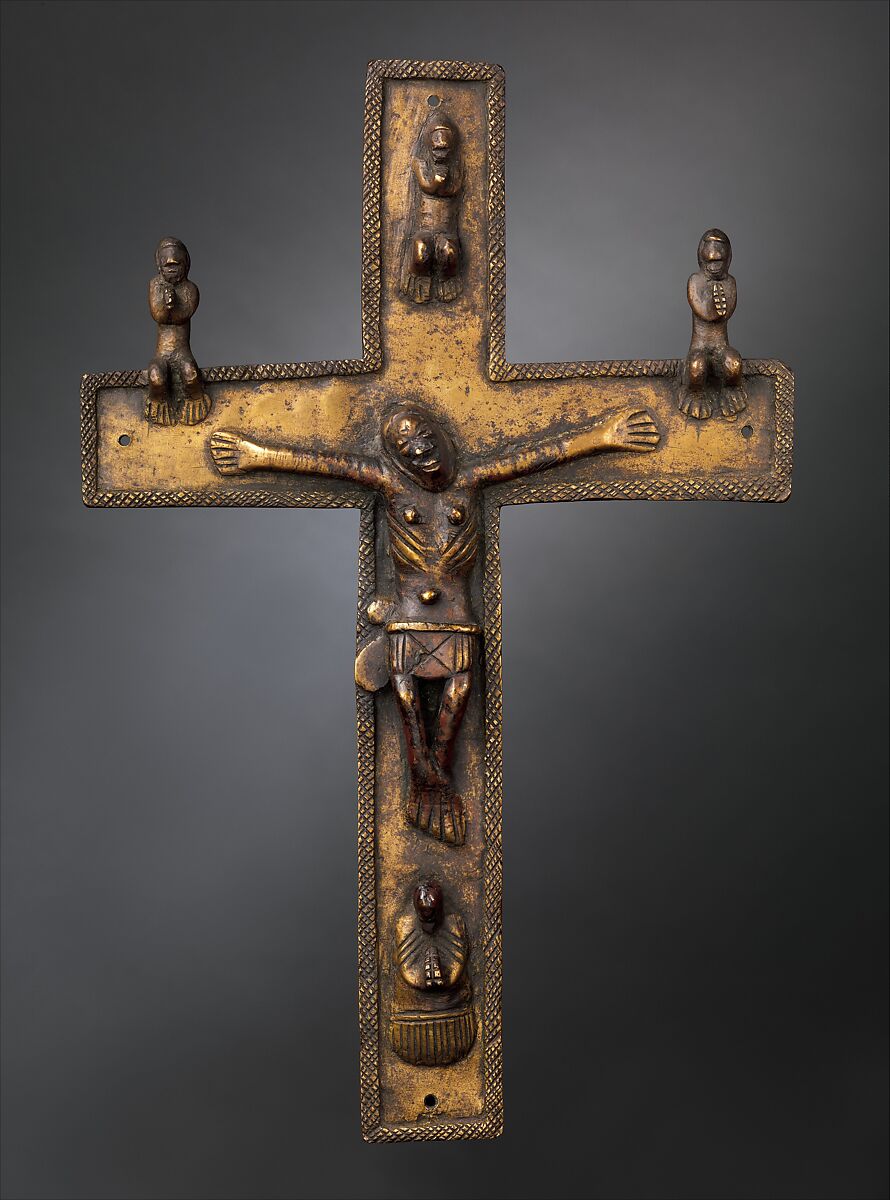 This artwork is meant to be viewed from right to left. Scroll left to view more.