Belt clasp
Not on view
In the late second millennium B.C., the tradition of lively animal-ornamented bronzes begins in the Caucasus region. Stylized animals with small waists, arched necks and backs are seen on numerous bronze tools including axes and pins, and are found in Georgia, Armenia, Azerbaijan, and the Northern Caucasus by the beginning of the Late Bronze and Early Iron ages.

Cast-bronze belt clasps similar to this one have been excavated in the Republic of Georgia and are a distinctive product of that region in the first few centuries A.D. This square example features a highly stylized stag, with exaggerated haunches marked by incised concentric circles. The animal is attacked both from below and in the face by birds. The S-shaped spirals complete the central openwork design, with a stylized horned animal head above the back of the stag. A herringbone-patterned border frames the scene with raised rounded knobs at the corners.

The function of this object as a belt clasp is surmised from the loop and short tongue at the back.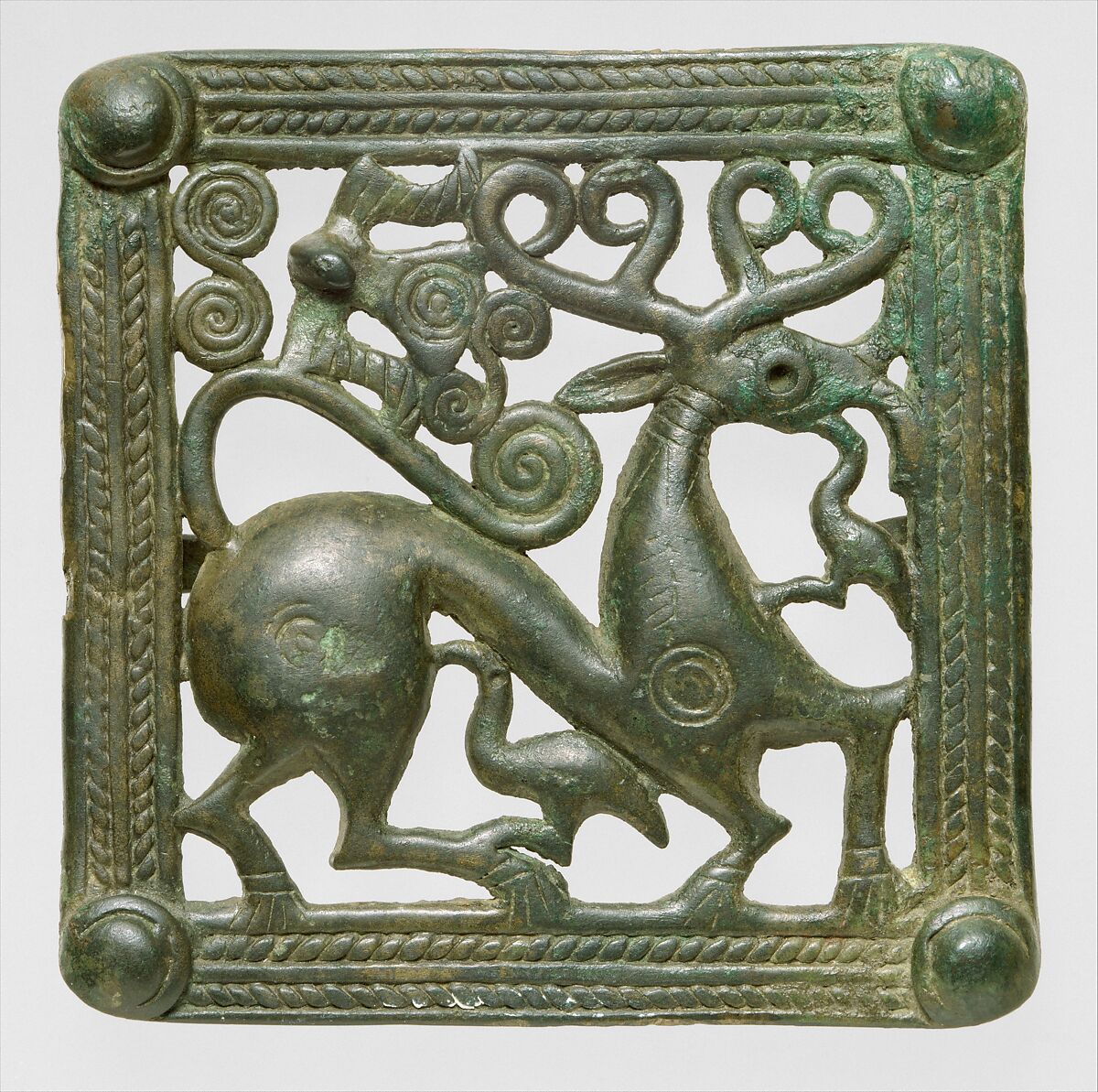 This artwork is meant to be viewed from right to left. Scroll left to view more.