Jar
Not on view
In western Asia, people discovered how to make pottery during the period known as the "Pottery Neolithic," beginning about 6900 B.C. For several millennia, pottery was made by hand, since the potter's wheel was invented only in the fourth millennium B.C. The colors, shapes, and decorations of pottery vary from culture to culture and often small pieces of distinctive broken pottery (sherds) help archaeologists identify the dates and cultural affiliations of archaeological sites.

The site from which this ceramic vessel comes has not been identified. However, the geometric decorative pattern in red paint on cream slip (a thin coating of special clay) is characteristic of the site of Hacilar in Turkey in the Chalcolithic period. In the previous Neolithic period, the pottery at Hacilar was brown- or red-slipped and then polished with a piece of stone or bone before being placed in the kiln; in the Chalcolithic, lively painted decoration was introduced.

The pottery at Hacilar was made within the walled village in workshop areas devoted to the production of ceramics. Excavation did not yield kilns, but they are assumed to have been located outside the village.

This jar, although handmade, is thin-walled and gracefully shaped, with a wide, tall neck and carinated body. The red paint creates wavy lines on the neck in reserve (the slip underneath forms the main design), while the body is painted with a solid hanging triangle framed by parallel lines.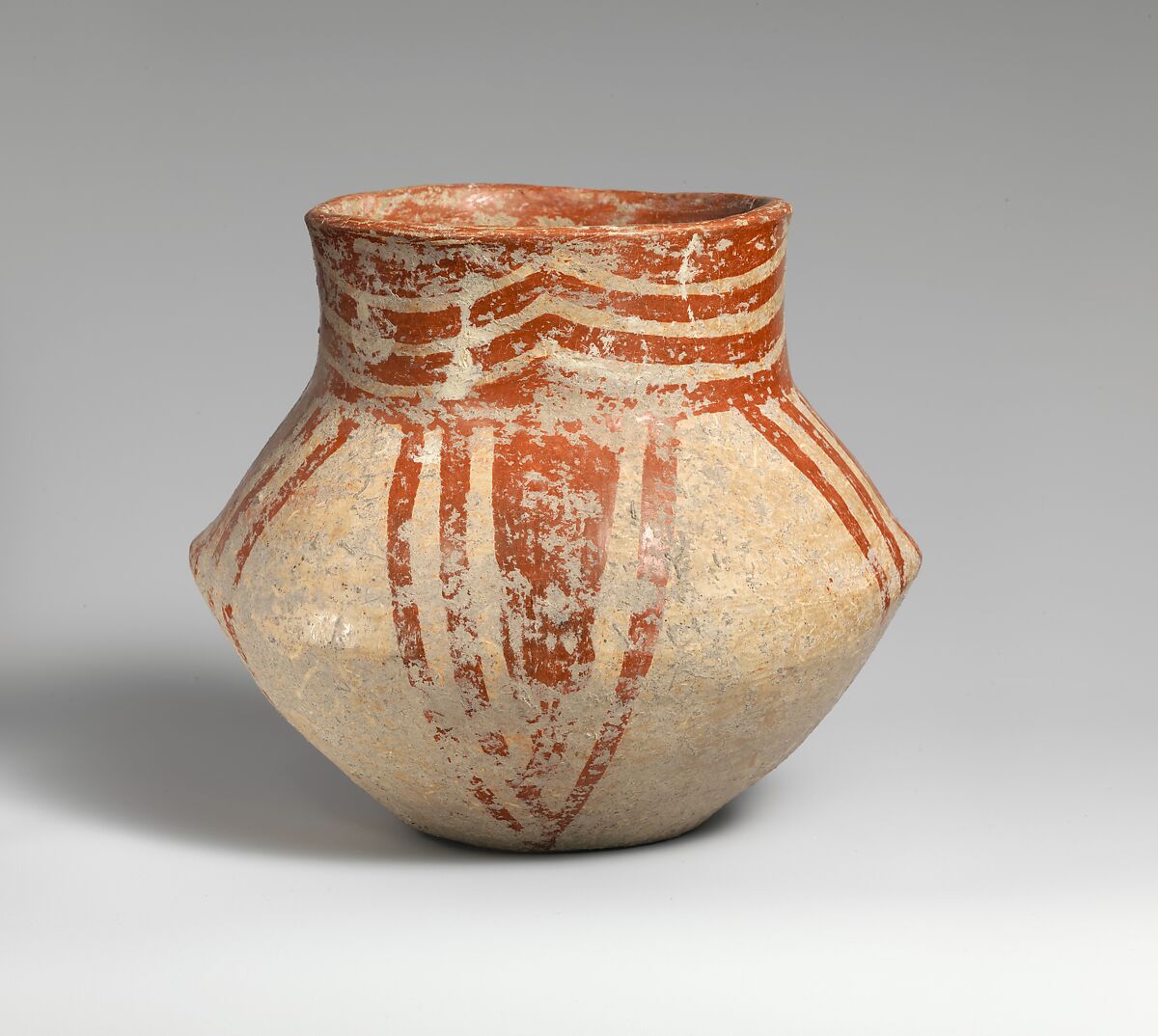 This artwork is meant to be viewed from right to left. Scroll left to view more.