Initial A with the Battle of the Maccabees
Not on view
Medieval Christians considered the Maccabees, who regained the Temple in Jerusalem for Jewish worship, as early models for the Christian Crusaders, fighting to recapture the Holy City from Muslim control. This page illustrates a text that would have been sung during worship in a monastery. The Maccabees, dressed as medieval knights and carrying a banner marked "M," triumphantly rout the Greek army from the city.
#2851. Illuminated Initial N: Battle Scene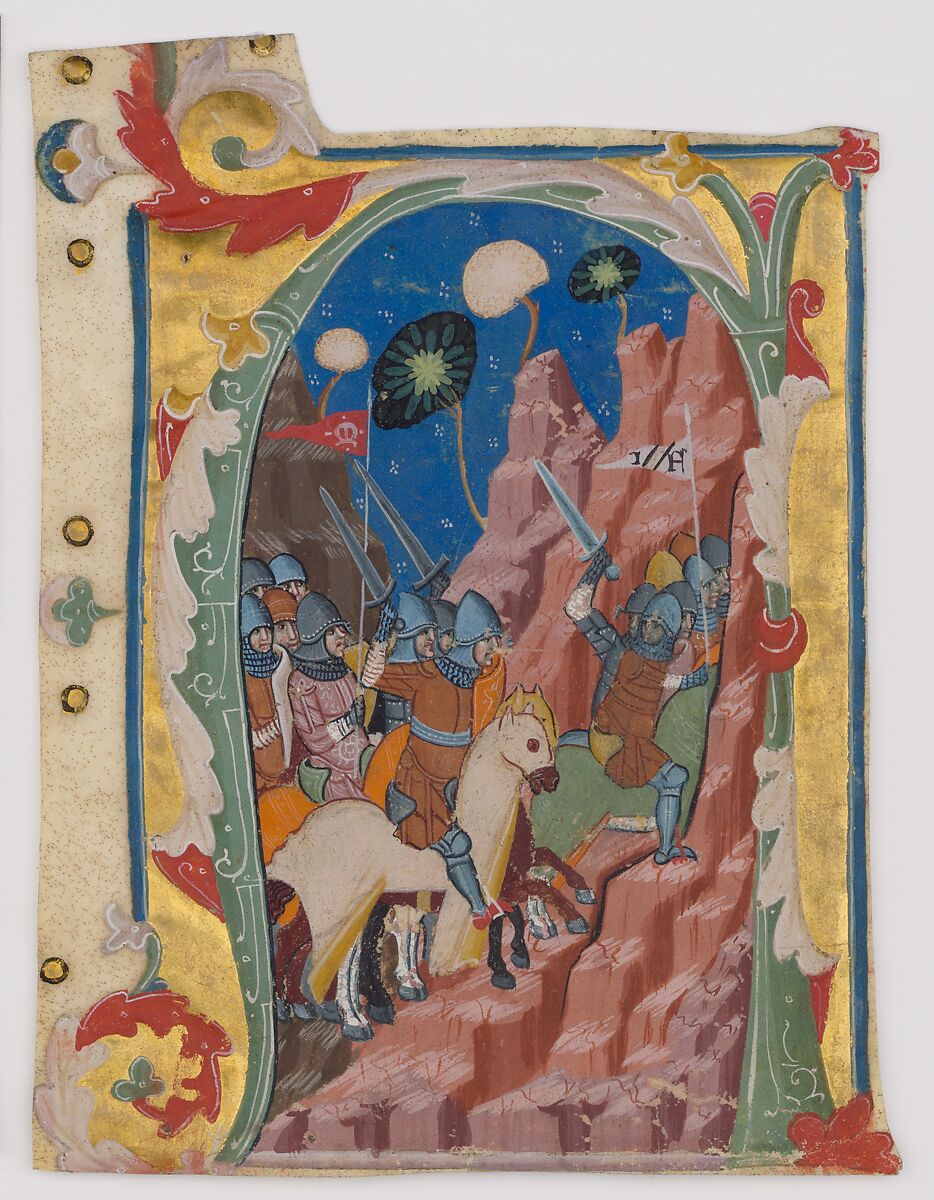 This artwork is meant to be viewed from right to left. Scroll left to view more.