Ema (Votive Painting) of Chinese Lion Led by Utenō
Not on view
This ema depicts the Chinese lion mount of the bodhisattva Monju (Sanskrit: Manjushri) and its handler, the deity Utenō. Written on either side of the image is a text, now partly abraded, which once read:

This ema is respectfully presented to the deity on the twenty-fifth day of the third month of the year 1627.

Squeezed beneath the lion's back legs are the (partially illegible) names of four donors. The two names which can be read in their entirety are Gorōsuke and Sanzō. The location of their residence, Nabeyachō, an area only a short distance from the Kōfukuji Temple, appears between the lion's front legs. The back of the ema has another inscription, now also difficult to make out, which refers to Monju and his wisdom.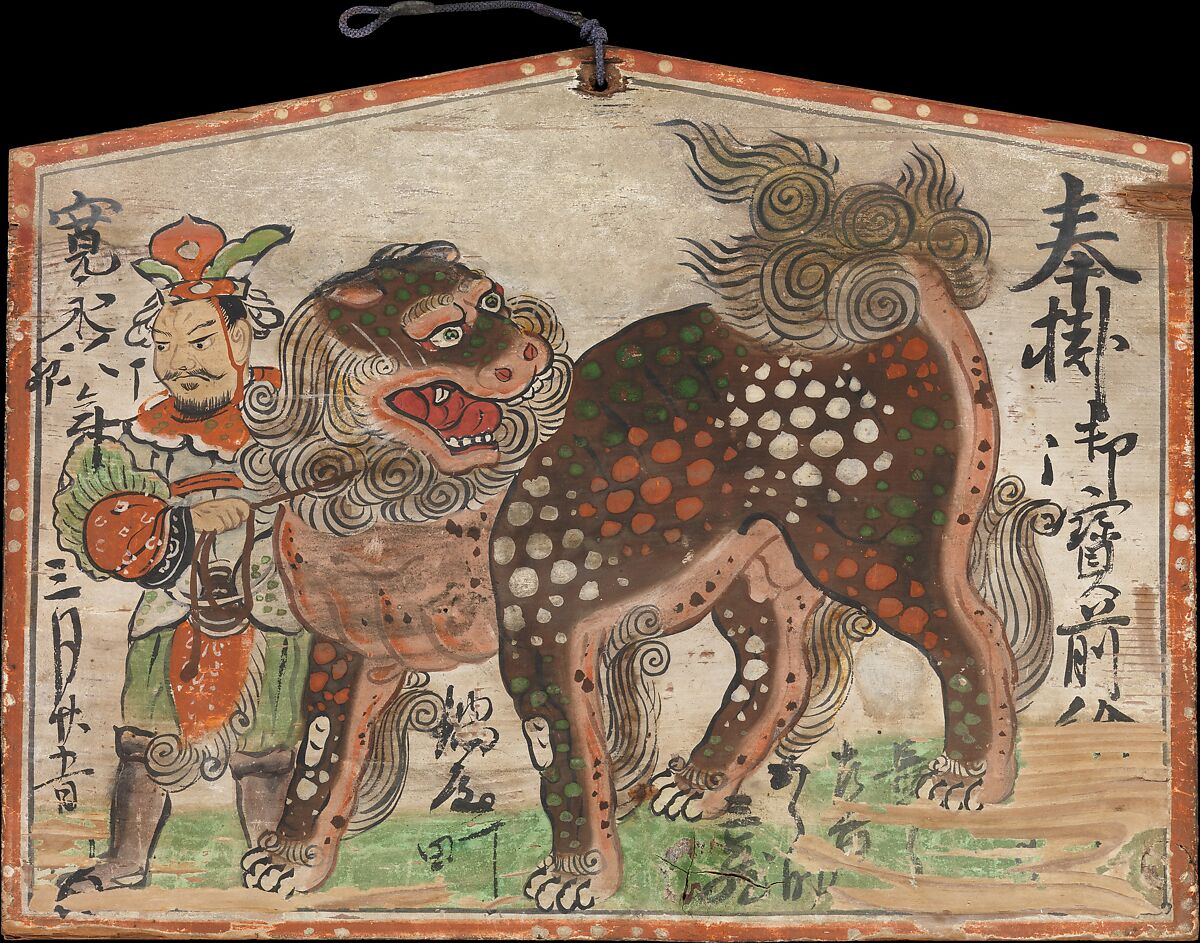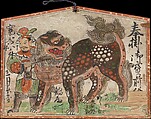 This artwork is meant to be viewed from right to left. Scroll left to view more.