Landscapes
Zhang Feng Chinese

Not on view
Following the fall of Beijing to the bandit-rebel Li Zicheng in April 1644, Nanjing suffered a chaotic year of warfare between a Ming loyalist regime and the attacking Manchu forces. This album was painted in August 1644 as the Ming dynasty was crumbling.

In creating these idyllic images of the world of the recluse, Zhang Feng turned to the pale dry style of Ni Zan (1306–1374), but the gossamer lightness of Zhang's touch adds a new lyrical charm to Ni's style. Keenly interested in language, Zhang explores the expressive interplay of visual and poetic imagery in fresh and insightful ways: one leaf describes the murmur of pines and the sound of water running over rocks; another evokes the echoes of a stone tossed into a deserted valley; a third features a sunset, a subject rarely depicted by scholar-artists but one that may have held deep symbolic meaning for Zhang. He remained loyal to the Ming dynasty after the Manchu conquest and, refusing to take an official position under the new regime, ended his life in poverty.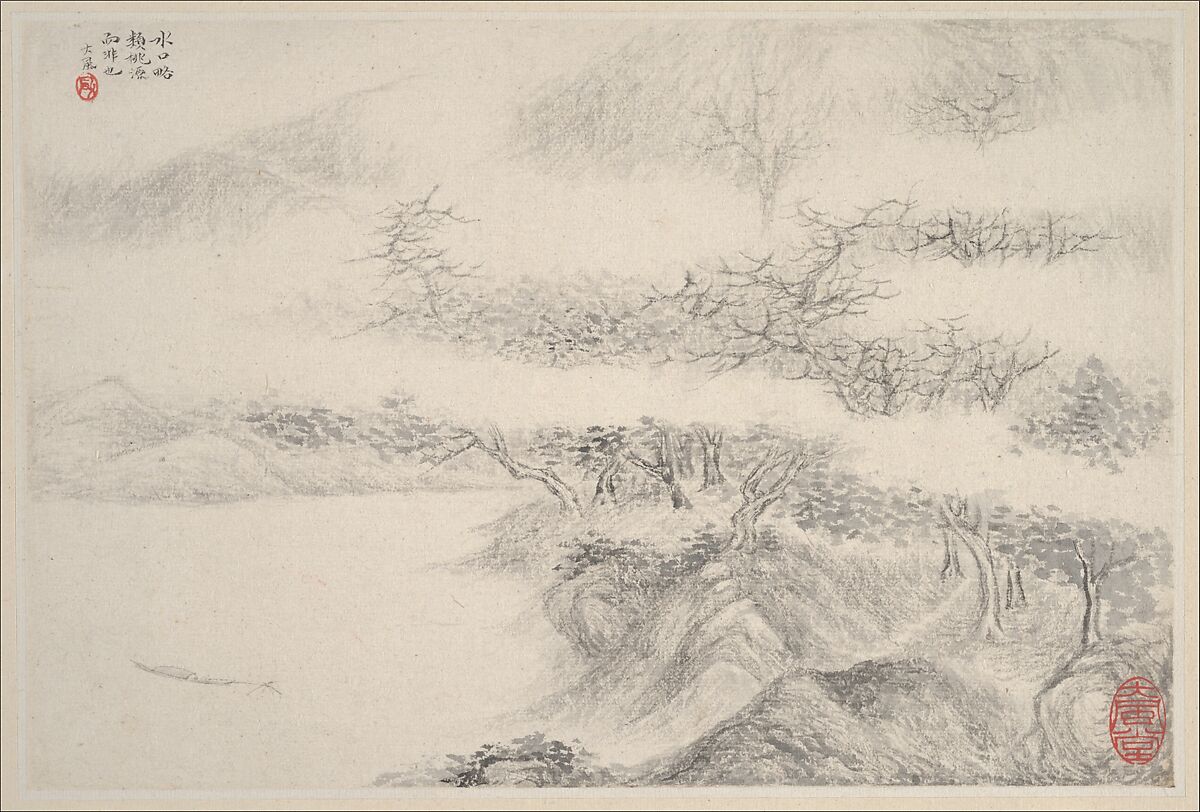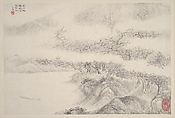 This artwork is meant to be viewed from right to left. Scroll left to view more.