Buddha
South India (ancient Andhradesa, probably Nagarjunakonda)
On view at The Met Fifth Avenue in Gallery 235
This figure of the Buddha stands in the classic pose of the "universal ruler" (chakravartin) figure-type. His powerful idealized physique exemplifies his status as a spiritual leader amongst men. The universal gesture of early Buddha imagery is that of the raised hand extending protection to devotees (abhayamudra), which is what this Buddha would have done in its complete state.

The sculpture is worked in-the-round, with the deeply cut fluting of the monastic robes extending fully behind. The 'Gothic folds' on the robe's hem on the back are a particularly pleasing and unexpected detail given that such images were often installed in blind niches. The fully worked nature of this sculpture suggests that it was one favored for installation in an apsidal shrine where monks and nuns could have circumambulated the freestanding image.

It is the rhythmic fall of the robe and the 'weight' of the folds which give to this figure such grace and elegance. A wonderfully naturalistic touch is how the sculptor has allowed the powerful physique of the Buddha to emerge, dispelling the folds where the robe is drawn taut over the Buddha's left shoulder.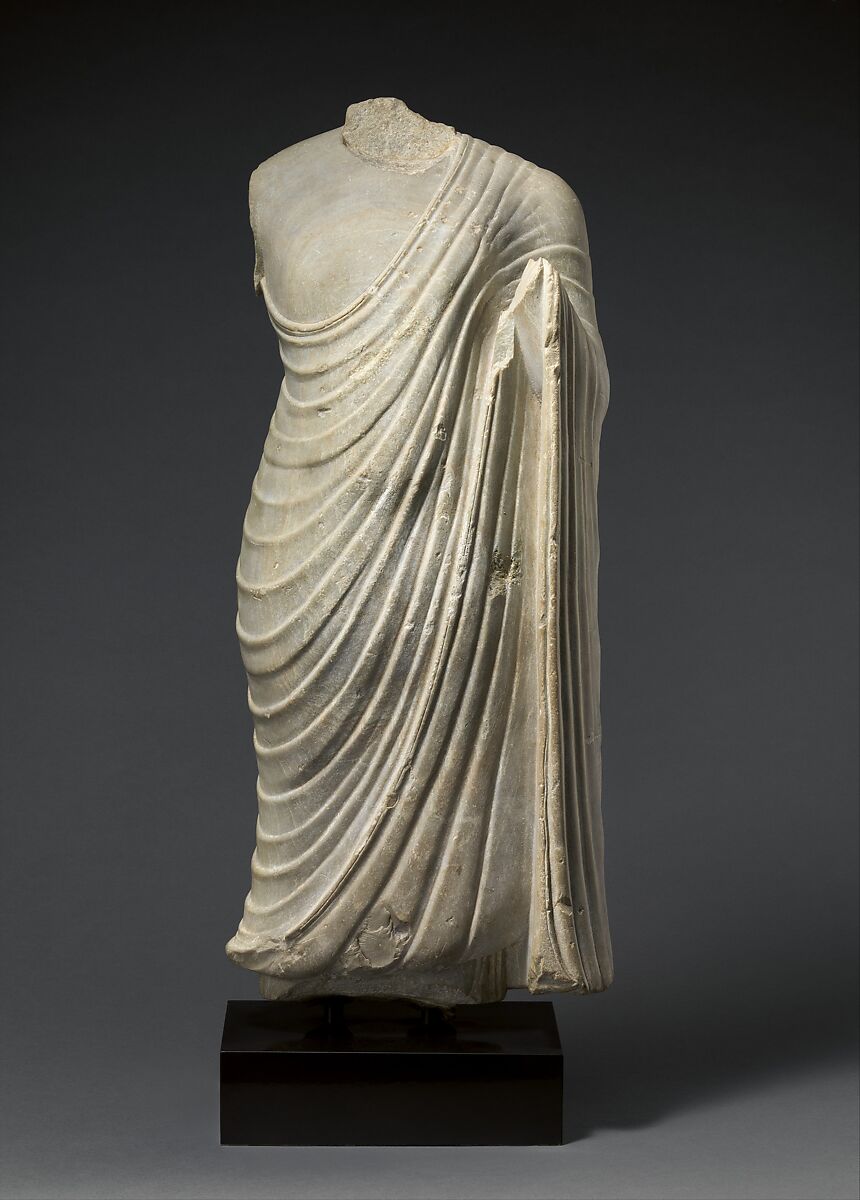 This artwork is meant to be viewed from right to left. Scroll left to view more.