Mandala of Wakamiya of Kasuga Shrine (Kasuga wakamiya mandara)
Not on view
Seated on a pink and white lotus blossom and enclosed in a golden disc, Ame no oshikumone, the deity of Wakamiya Shrine at Kasuga, floats ethereally through space. Placed within the visual framework of a Buddhist deity and attired in the clothing of a noble youth, he holds a sword with his right hand, an allusion to his Buddhist counterpart Monju (Sanskrit: Manjushri), the bodhisattva of wisdom, whose attributes include a sword with which to cut through the illusions of the unenlightened mind. Monju is often depicted as a youthful figure, a visual reflection of his purified wisdom.

A wakamiya, or "young shrine," is a type of subsidiary shrine usually dedicated to the child of a deity venerated in the shrine's principal sanctuary and symbolizes youthfulness and rejuvenation.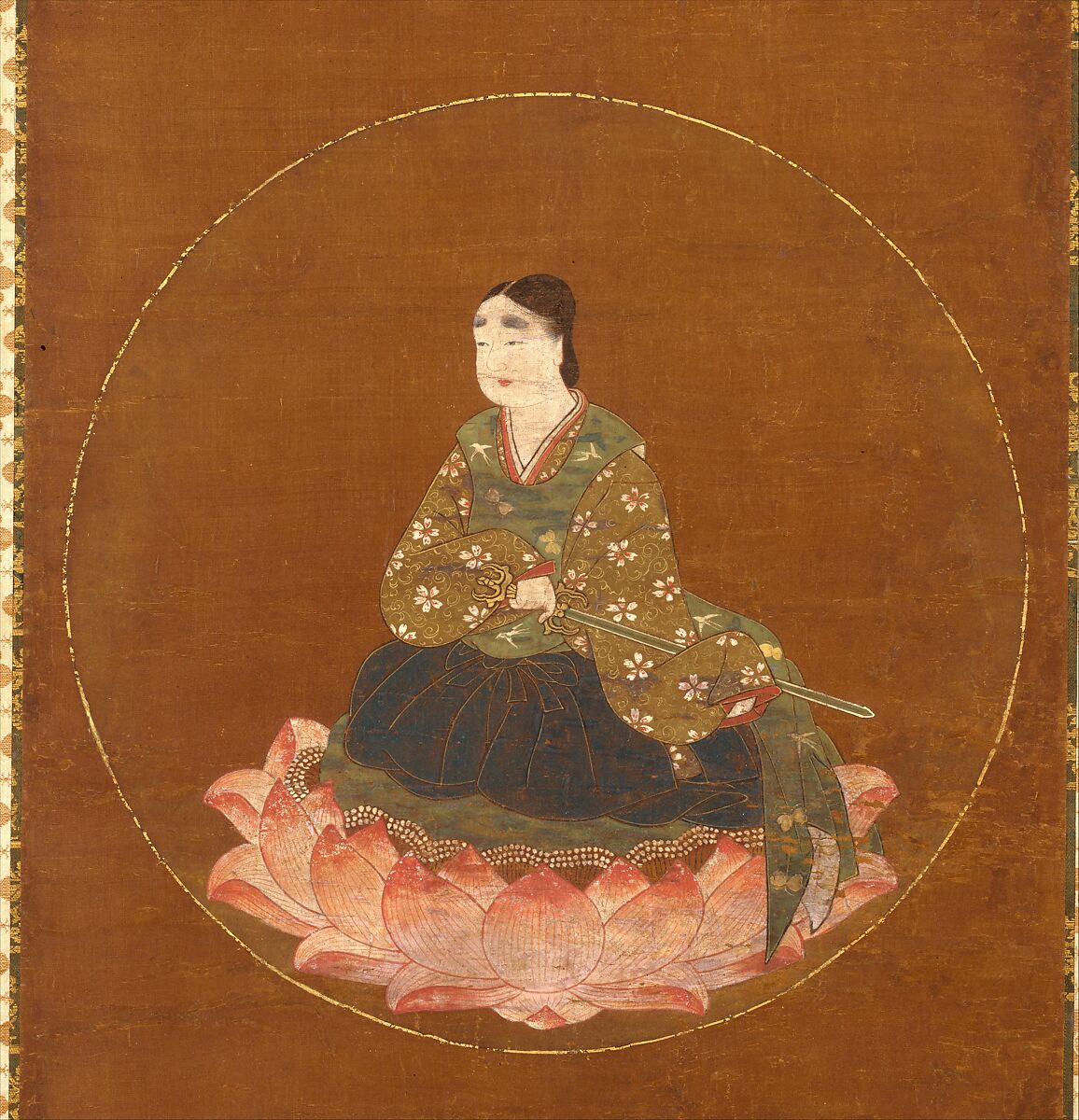 This artwork is meant to be viewed from right to left. Scroll left to view more.