Riverbank
Attributed to Dong Yuan Chinese

Southern Tang dynasty (937–76)
Not on view
During the chaotic years following the collapse of the Tang dynasty in 907, centralized rule was shattered and China splintered into a number of short-lived kingdoms. Among the most important of these was the Southern Tang dynasty (937–75), which governed much of the lower Yangzi River delta from its capital at Nanjing. It was there that a distinctive "southern" style of landscape painting developed under the court official and artist Dong Yuan.

Riverbank epitomizes Dong Yuan's new style, with its absence of contour lines and use of subtle ink washes and soft-rubbed texture strokes to describe the distinctive rounded hills and earthen slopes of southeastern China. The depiction of a scholar-hermit living in elegant reclusion likewise established a lasting thematic ideal. Darkened with age, the scroll, the tallest of all surviving early Chinese landscape paintings, marks the majestic inception of the monumental landscape tradition.

The scroll was split in two along its vertical seam during the fourteenth century. The left-hand side of the composition, with its tall foreground trees backed by an impenetrable screen of thrusting and twisting mountain forms, inspired a major revival of the Dong Yuan style among scholar-artists of the Yuan dynasty (1279–1368).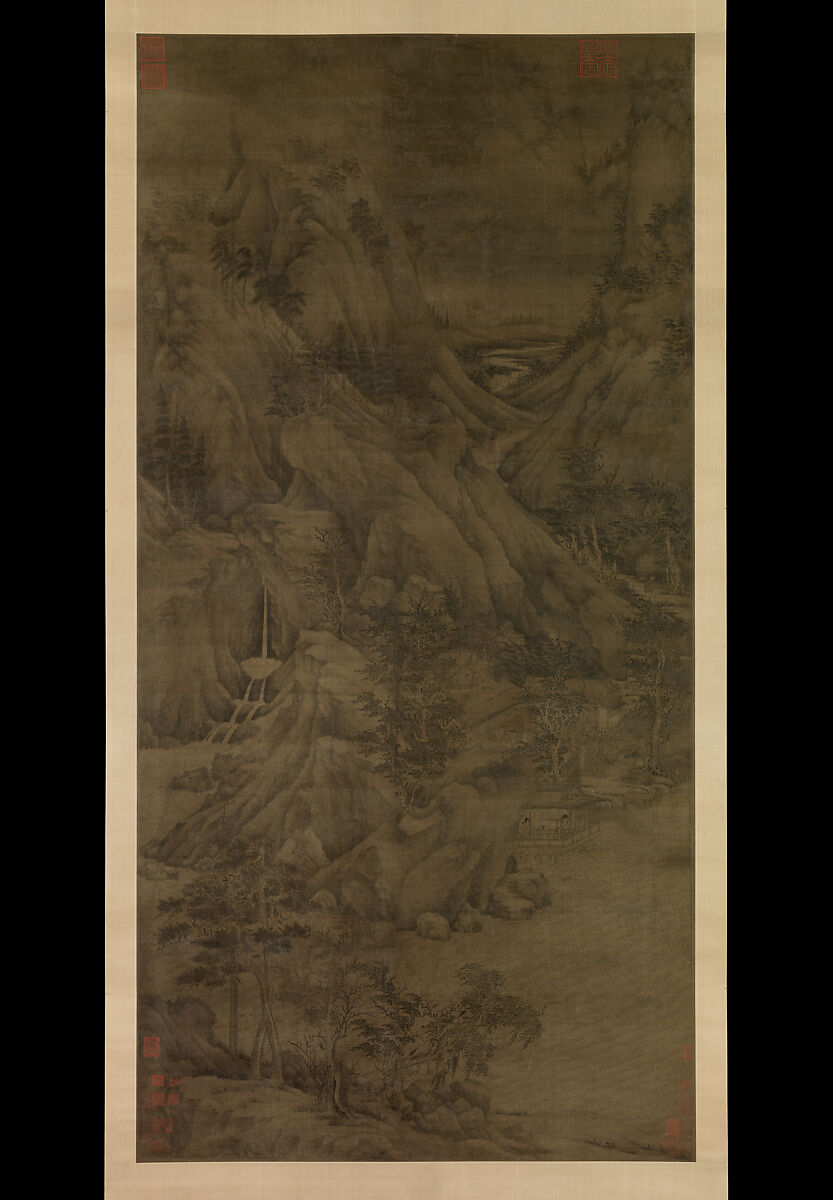 This artwork is meant to be viewed from right to left. Scroll left to view more.