Finial for a Buddhist staff (khatvanga)
On view at The Met Fifth Avenue in Gallery 219
Tibetan Buddhism was practiced at the Chinese court throughout the fifteenth century. This finial would have capped a long staff used in Buddhist rituals to quell demons, which are symbolic of obstacles that must be overcome to reach enlightenment. Depicted on this implement are an overflowing vase (an Indic symbol of abundance) and three heads (one human, one decaying, and one skeletal), which represent the inevitability of change and death.
#7344. Finial for a Ritual Staff (Khatvanga)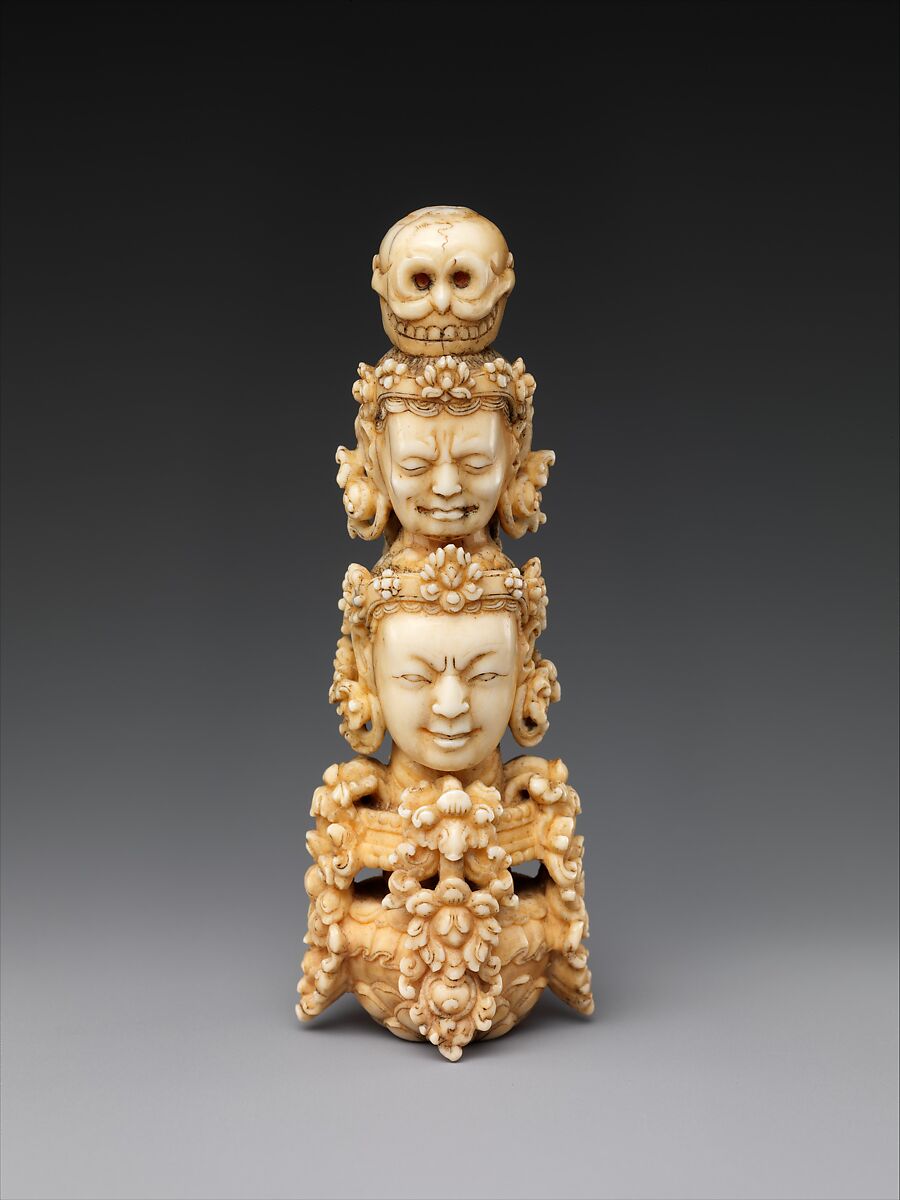 This artwork is meant to be viewed from right to left. Scroll left to view more.