Fisherman
Wu Zhen Chinese

Not on view
Wu Zhen lived the life of a recluse. He was never very famous or successful during his lifetime, but in the Ming period he came to be designated one of the Four Great Masters of the late Yuan dynasty and his style was favored by many Ming painters, most notably Shen Zhou (1427–1509). Wu was fond of doing "ink-plays," and his drawing shows a cartoonlike simplicity and directness. Accompanying the hermit-fisherman, a symbol of the late Yuan unemployed scholar, Wu Zhen's poetic colophon reads:

Red leaves west of the village reflect evening rays,
Yellow reeds on a sandy bank cast early moon shadows.
Lightly stirring his oar,
Thinking of returning home,
He puts aside his fishing pole, and will catch
no more.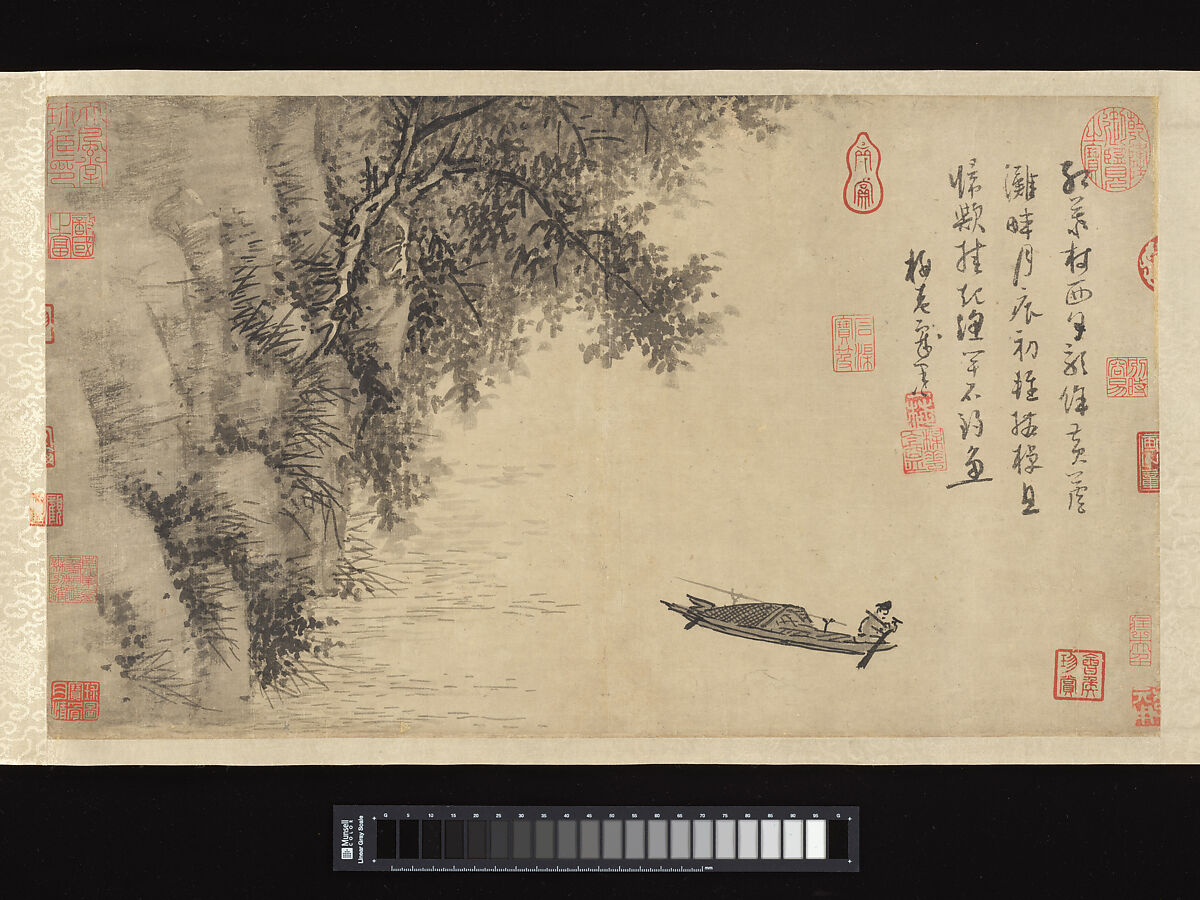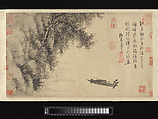 This artwork is meant to be viewed from right to left. Scroll left to view more.