Landscapes and trees
Gong Xian Chinese

Not on view
By the mid-1670s Gong Xian's confidence as a painter had taught him to avoid an overly skillful or popular style. He wrote:

"Nowadays when people paint they do only what appeals to the common eye; I alone do not seek to please the present."

In this album, both paintings and inscriptions attest to Gong's striving after a spiritual communion with earlier masters while creating a pictorial vocabulary all his own. Departing from his densely textured, monumental landscape style of the 1660s, Gong moved toward a sparser manner in which each brushstroke is made to function calligraphically as well as descriptively, embodying both expressive and representational meaning. The album's format—paintings accompanied by art-historical comments—reminds us that Gong Xian taught painting for a living.
#7625. Landscapes and Trees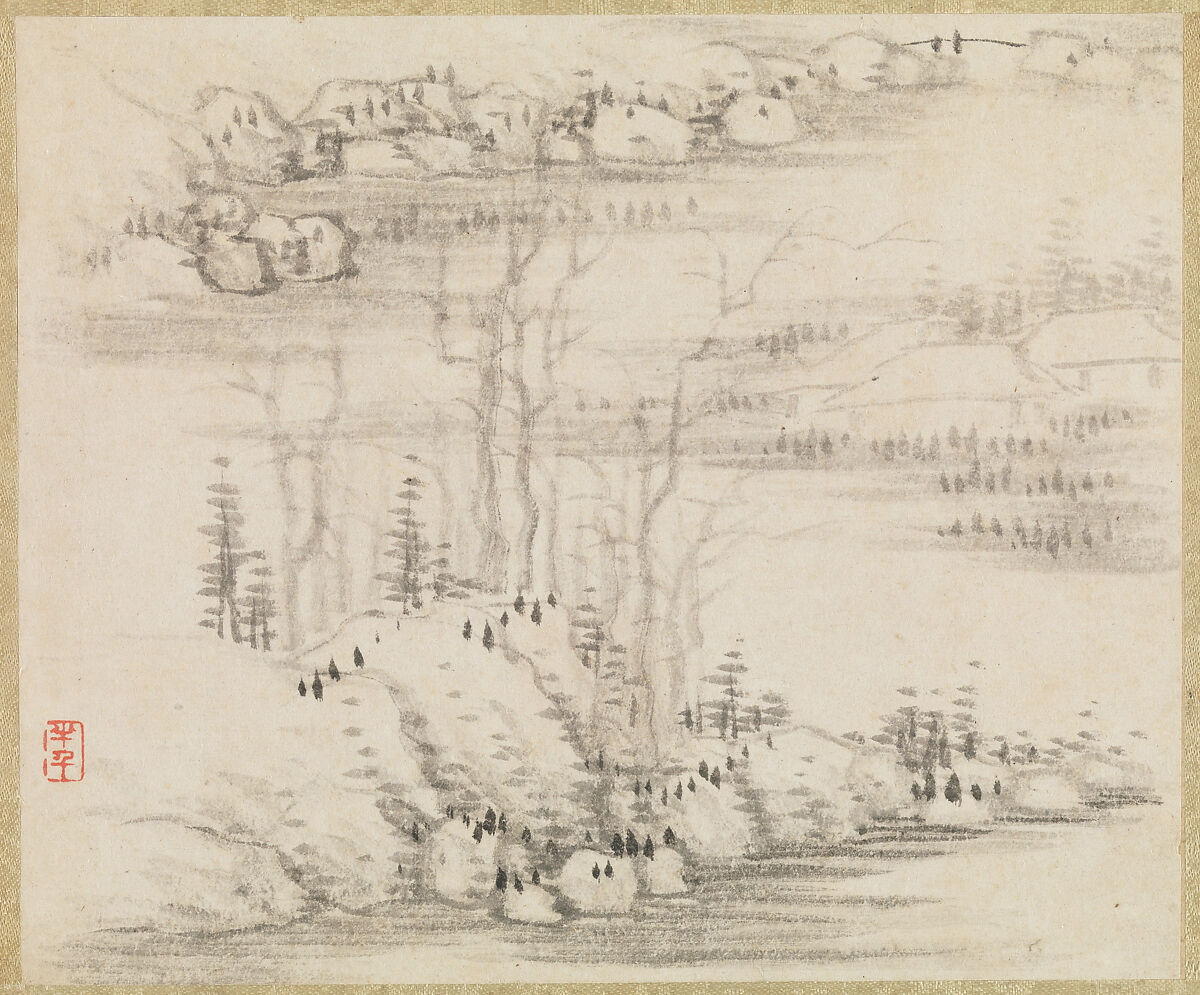 This artwork is meant to be viewed from right to left. Scroll left to view more.