Landscapes with poems
Gong Xian Chinese

Not on view
Remaining loyal to the vanquished Ming dynasty, the hermit Gong Xian came to terms with himself as an yimin, or "leftover subject," under the Qing dynasty (1644–1911). In this leaf, from an album in which he compared his favorite haunts in and around the former Ming capital of Nanjing with the abodes of the immortals, Gong complemented his image of a reclusive dwelling with a poem that contrasts the ability of orchids, symbols of virtuous men, to endure the cold winter, while brambles — lowly men — are used as firewood. The artist perfected a technique of ink wash and dotting that enabled him to achieve both density and translucency in his paintings.
#7307. Ink Landscapes with Poems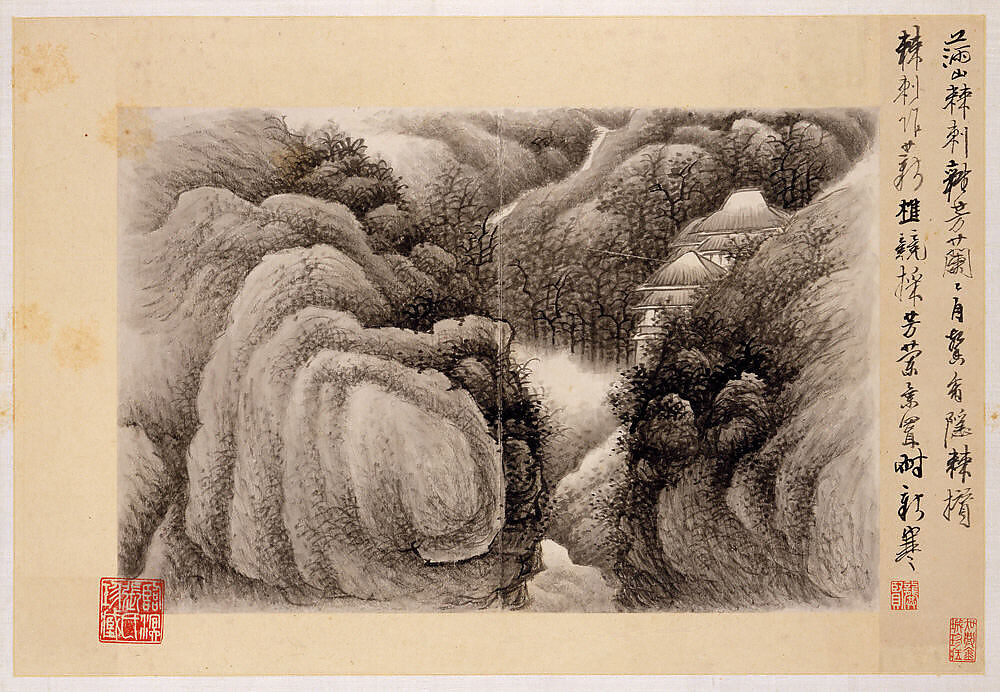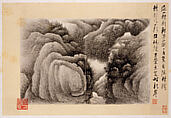 This artwork is meant to be viewed from right to left. Scroll left to view more.