Brush Holder
Gu Jue Chinese

Qing dynasty (1644–1911), Kangxi period (1662–1722)
Not on view
This brush holder illustrates scenes from the famous poem "Ode to the Pavilion of the Inebriated Old Man" by Ouyang Xiu (1007–1072). Demoted in 1045 to the remote Anhui Province, Ouyang took solace in wine and the natural world. Carving with supreme skill from a massive piece of bamboo, the artist exploited the potential of the different layers of the plant's flesh to create varied textural and pictorial effects.
#7381. Brush Holder, Part 1
Playlist

7381. Brush Holder, Part 1

7482. Brush Holder, Part 2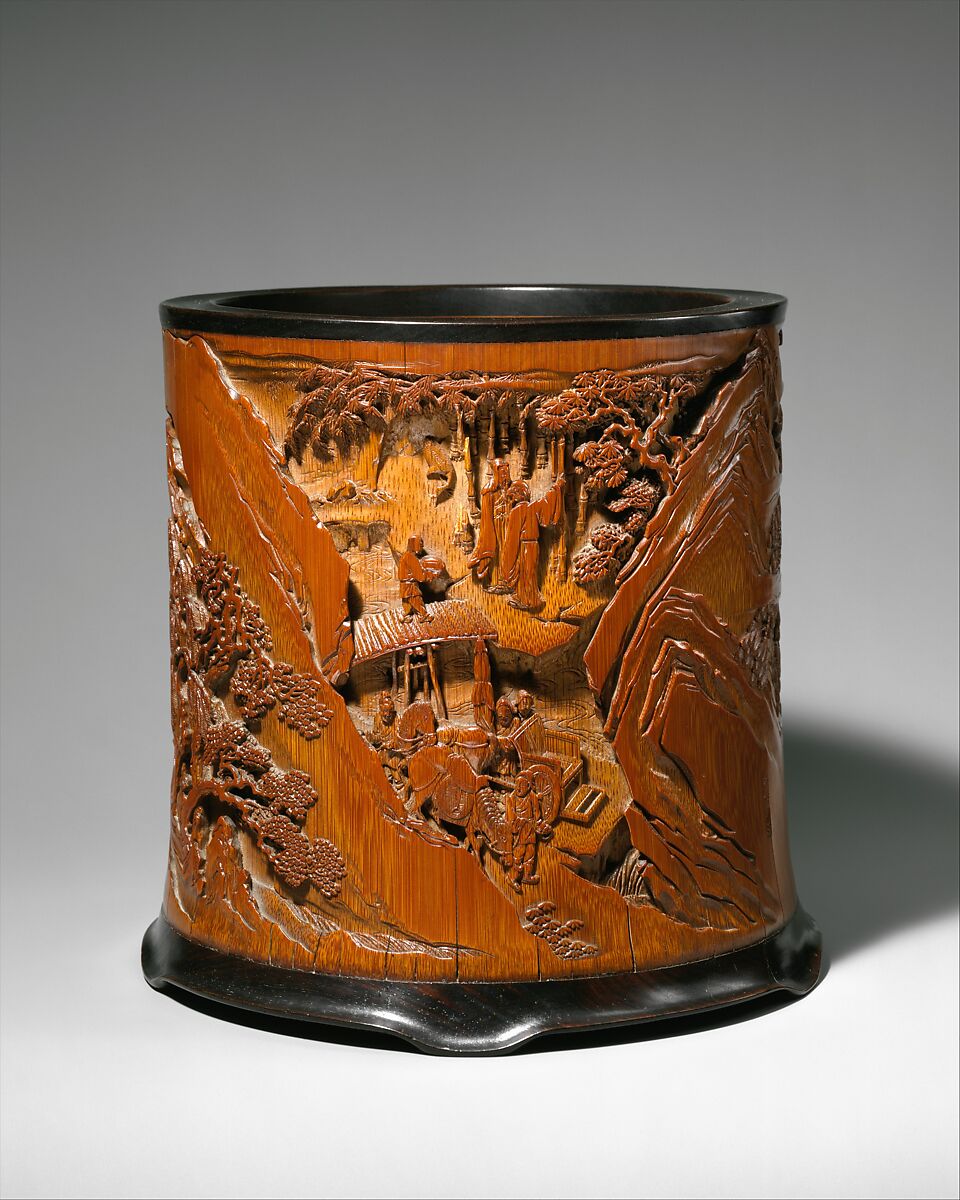 This artwork is meant to be viewed from right to left. Scroll left to view more.